Inside Judge Judy's Friendship With Her Bailiff Byrd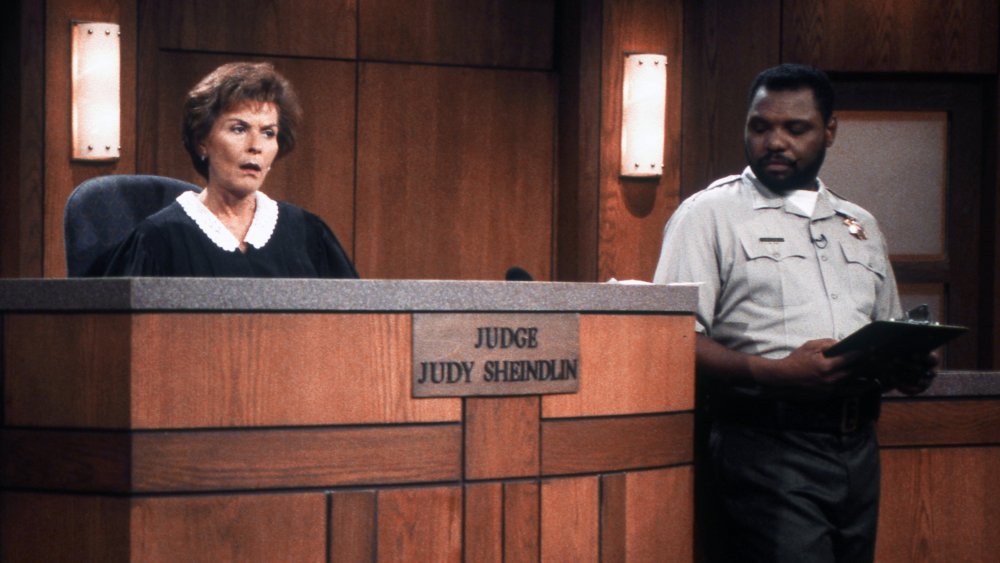 Donaldson Collection/Getty Images
Judge Judy Sheindlin is known for quick wit and no-nonsense attitude. While you definitely don't want to get on the wrong side of the TV personality, she's a good friend to have in your corner. Sheindlin isn't shy about doling out justice, but she's a fair judge. She'll give credit where it's due and also give people a break if she thinks they deserve it.
Petri Hawkins Byrd may know this better than anyone, as he's been her bailiff on her show, Judge Judy, for decades. Byrd first encountered Sheindlin before she was a TV mainstay, back in the 1980s when he was assigned to her courtroom in Manhattan. Byrd quickly became a fan of the sharp-tongued judge. "The stuff that would fly out of her mouth was just incredible," he told the New York Post.
Byrd later left his job as a bailiff and moved to Northern California, working for the U.S. Marshals Service before becoming a high school counselor. One day, he saw a notice in a gossip column about Sheindlin landing her own courtroom TV show and decided to send her a message of congratulations. "PS, If you ever need a bailiff, I still look good in uniform," he wrote at the end of the note.
Judge Judy and her bailiff get along quite well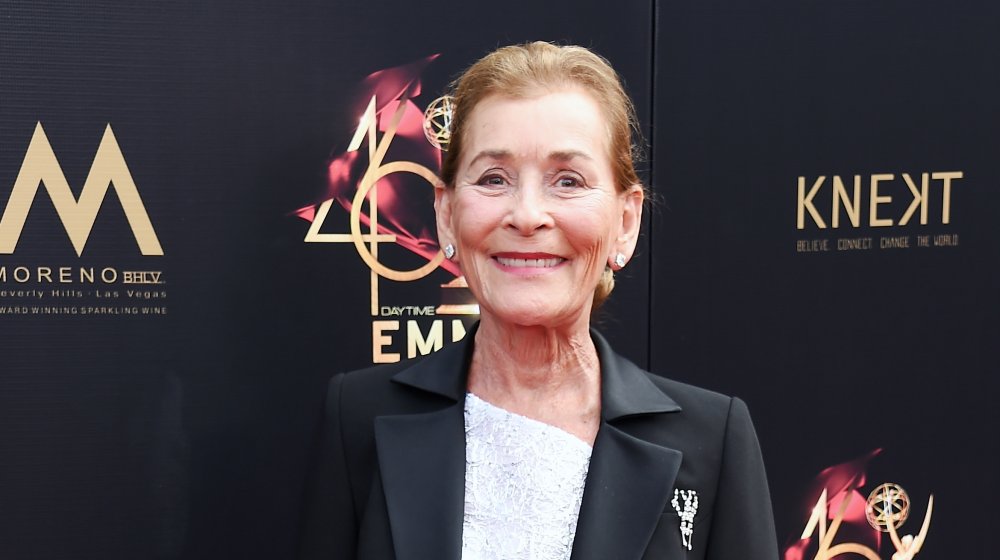 Gregg Deguire/Getty Images
A few weeks later, Sheindlin reached out. It turned out that the show did need a bailiff. While the pilot had been shot with an actor playing the bailiff, it didn't work out. Byrd explained that Sheindlin had realized the unscripted show needed someone with real courtroom experience, and gave Byrd the job.
Byrd quickly became a hit, even though he admitted he doesn't do a lot of work on the show. "They actually pay me very handsomely for what I don't do," he said. He may not be too busy on the show, but being on Judge Judy is far from boring. "I'm just curious as to where she's going, what smart remark or what ammunition is going to come out of her," he said of Sheindlin.
Sheindlin is just as admiring of her bailiff. "Byrd and I have been in sync for 35 years," she said. "We get each other. It makes working together a joy."
Being on Judge Judy gave Byrd his big break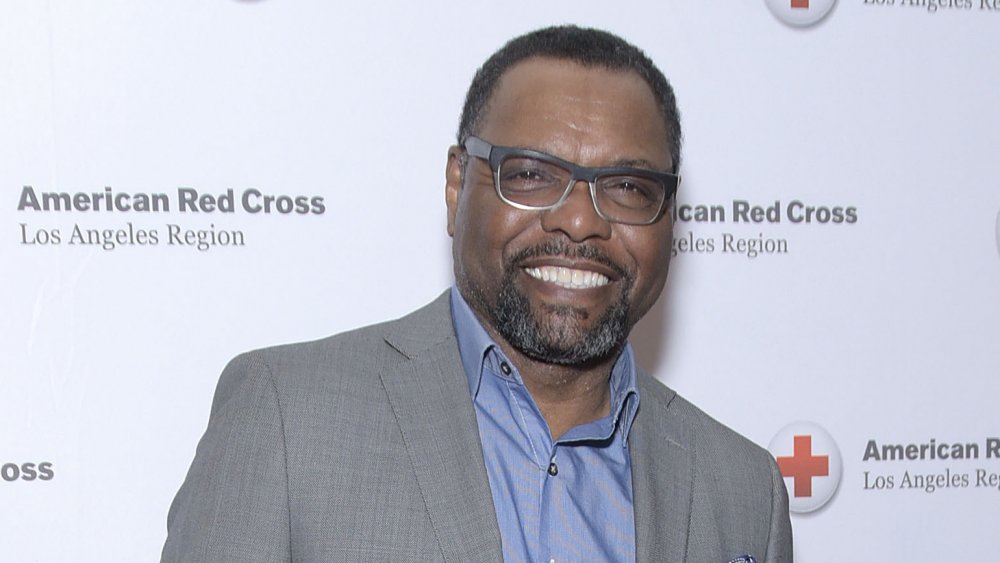 Michael Tullberg/Getty Images
The opportunity Sheindlin gave Byrd turned out to be his big break. While he had always wanted to go into the arts, his mom wanted him to seek a steadier career. Judge Judy opened the door into the world of entertainment for the bailiff.
Byrd now not only has 25 seasons of Judge Judy under his belt, but also has a thriving acting career. Per IMDb, he's landed dozens of acting credits over the years on shows and in films like Nash Bridges, Everybody Hates Chris, Curb Your Enthusiasm, and American Skin. He's also branched out into writing with the TV movie Tom Hennessey, which is in post-production. Additionally, Byrd is listed as the producer on Tom Hennessey, as well as a few other projects.
"It never really came to fruition until I wrote that fateful letter and answered that phone call that day from Judge Judy Sheindlin," he told the New York Post of his entertainment dreams. "I definitely have her to thank for opening up doors that I would have thought were closed to me."