The Truth About Cardi B And Offset's Relationship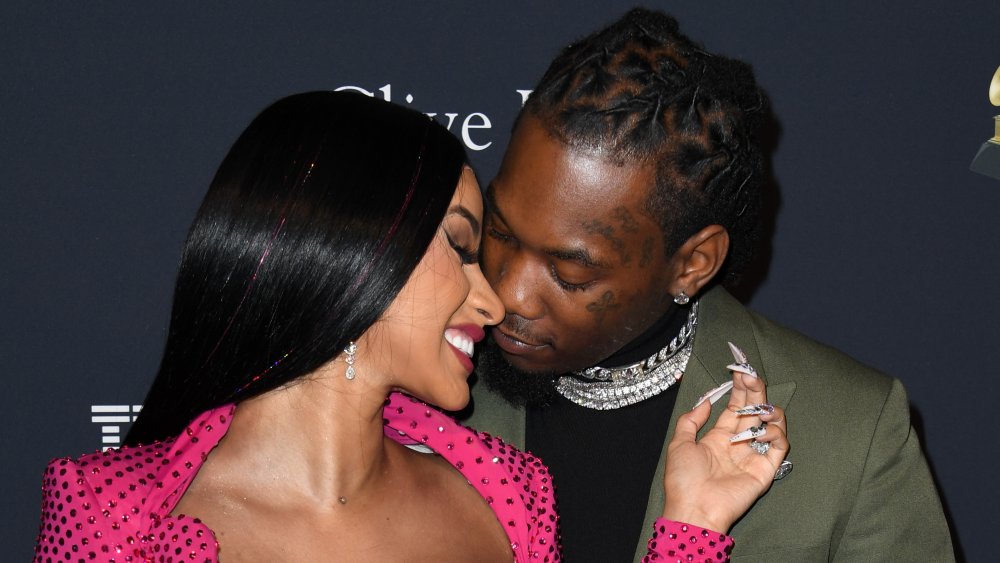 Jon Kopaloff/Getty Images
After years of ups and downs, Cardi B and Offset are calling it quits. To be more specific, Cardi B is calling it quits. According to court records obtained by TMZ, the rapper has filed for divorce but Offset is contesting it. Cardi B is also seeking primary custody of their daughter, Kulture, and is asking for child support, saying . Per the documents, Cardi B and Offset are separated.
The news comes just over a month after Cardi B defended her tumultuous relationship in an August interview with Elle. "I do know that my relationship has a lot of drama and everything," she said. "But there's a lot of love there's a lot of passion, there's a lot of trust, there's a big friendship. It's always us against the world." 
Cardi B added that she was saving further commentary on her marriage for her next album, which was then set to include a collaboration with Offset. "If you all are so curious to know about my relationship and blah, blah, blah, I'm going to put it in the f*****' music, and you can buy it, too," she said. "I'm not going to give it to you all for free."
Cardi B and Offset got married in secret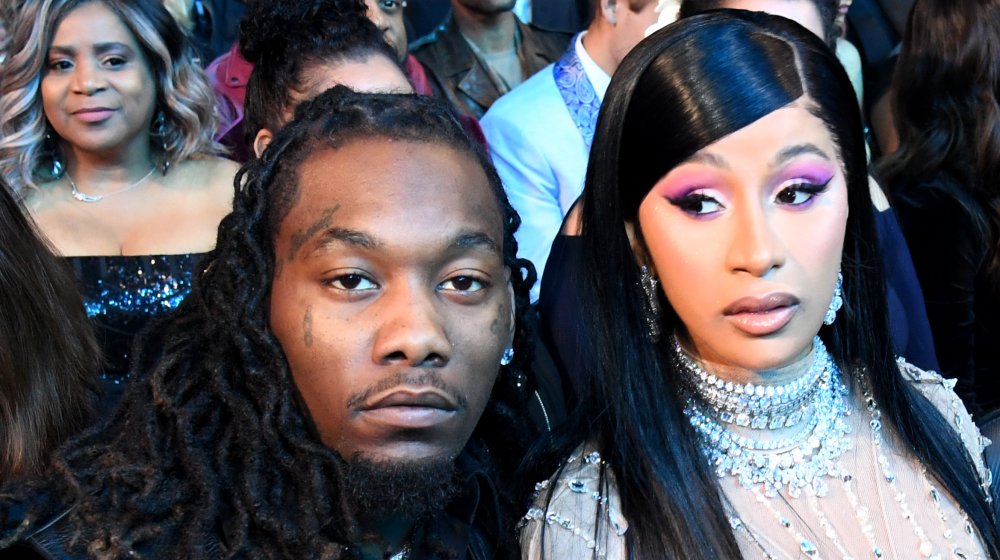 Kevin Mazur/Getty Images
The facts about Cardi B and Offset's relationship are a bit cloudy, although that may be by design. Bustle noted that the couple were first linked when they teased a collaboration on a track called "Lick" in December 2016. Cardi B later confirmed that they had met earlier that year.
Offset publicly proposed in October 2017. In June 2018, however, TMZ revealed that Cardi B and Offset had actually tied the knot the previous September. Cardi B confirmed the secret marriage in a tweet. "There are so many moments that I share with the world and then there are moments that I want to keep for myself," she wrote. "Getting married was one of those moments! Our relationship was so new breaking up and making up and we had a lot of growing up to do but we was so in love we didn't want to lose each other."
Cardi explained that they "woke up and decided to get married" one morning and quickly found someone to perform the ceremony, with Cardi B's cousin as witness. "I said I do, with no dress no make up and no ring," she wrote. "I appreciate and love my husband so much for still wanting for me [to] have that special moment that every girl dreams of when he got down on his knee and put a ring on my finger and he did that for me!!"
Cardi B and Offset have broken up before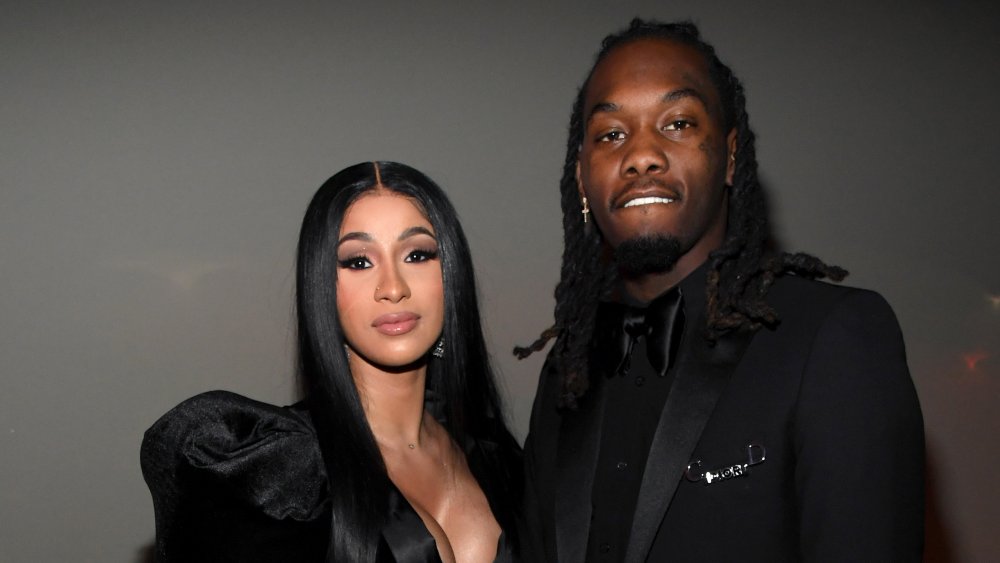 Kevin Mazur/Getty Images
Cardi B remained by Offset's side through rumors that he was cheating on her. In July 2018, they welcomed their daughter, Kulture (via Instagram). By that December, though, they were broken up. "So everybody been bugging me and everything, and you know I've been trying to work things out with my baby father for a hot minute now. And we're really good friends and you know, we're really good business partners — you know he's always somebody that I went to to talk to, and we got a lot of love for each other but things just haven't been working out between us for a long time." she said in an Instagram video (via Elle). "And it's nobody fault. It's just like, I guess we just grew out of love, but we're not together anymore. I don't know it might take time to get a divorce, and I'm going to always have a lot of love for him because he is my daughter's father and yeah," she continued.
The next month, TMZ reported that Offset and Cardi B were back together and back on track. In December 2019, Cardi B opened up about their breakup and reconciliation to Vogue. "When me and my husband got into our issues — you know, he cheated and everything — and I decided to stay with him and work together with him, a lot of people were so mad at me; a lot of women felt disappointed in me," she said. "But it's real-life s***. If you love somebody and you stop being with them, and you're depressed and social media is telling you not to talk to that person because he cheated, you're not really happy on the inside until you have the conversation. Then, if you get back with them, it's like, how could you? You let all of us down. People that be in marriages for years, when they say till death do us part, they not talking about little arguments like if you leave the fridge open. That's including everything..."
Given that TMZ reports that Cardi B has stated "there are no prospects for a reconciliation" this time around, it might really be over for the pair.