Details You Didn't Know About Meryl Streep's Marriage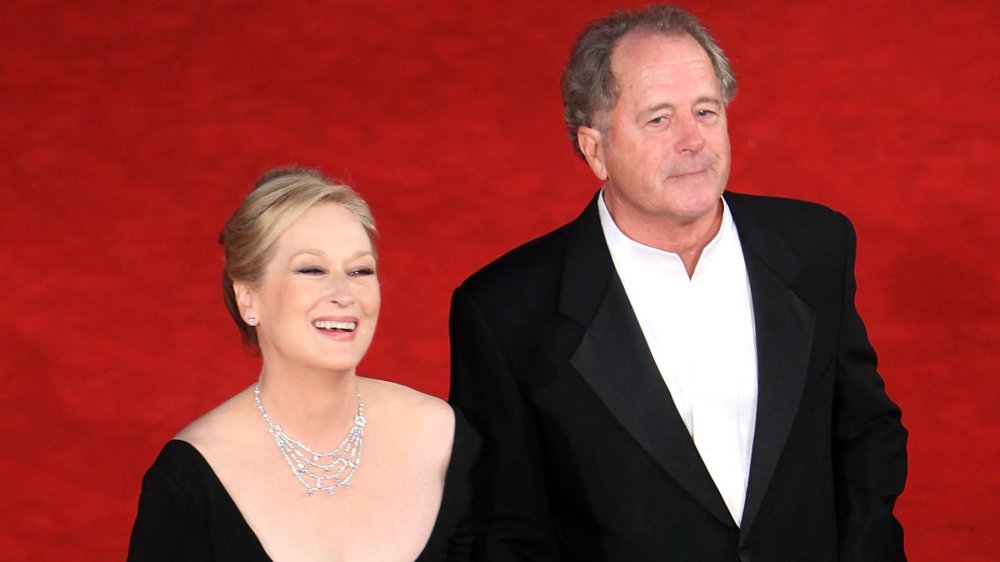 Franco Origlia/Getty Images
For more than 40 years, Meryl Streep and her sculptor husband Don Gummer have managed to hide away from the prying eyes of Hollywood gossip columnists. Well, except for the time the two were photographed cozying up at a Los Angeles Lakers vs. New York Knicks game in 2014 (via Town and Country). Then, there is or the shout out that Gummer got for taking pictures of Streep during the 2018 Oscars, per Pop Sugar. And we can't forget the fake tweets gone viral from the same event, alleging that the pair's four children once made Gummer "a fake Oscar for acting comfortable at these things for 40 years straight" (via Bustle). 
At least this year, Gummer won't have to accompany Streep to the Emmys. They're virtual. And Gummer, we assume, will be supporting the prolific actress (who's racked her fifth Emmy nomination for her work in Big Little Lies) for the comforts of their own home. (Closer Weekly says that the married couple lives in a beautiful, 3,087-square-foot home with glass walls and vaulted ceilings in Pasadena. California, where they're neighbors with the likes of Kristen Wiig). Don't expect Gummer to get worked up. Streep's husband said that he doesn't "get excited" at awards ceremonies, according to the NY Daily News. "She just always hates asking people or having people asked to come support her," Gummer allegedly explained. "She gets tired of it ... after a while what can they say."
Meryl Streep and Don Gummer's marriage had a sad beginning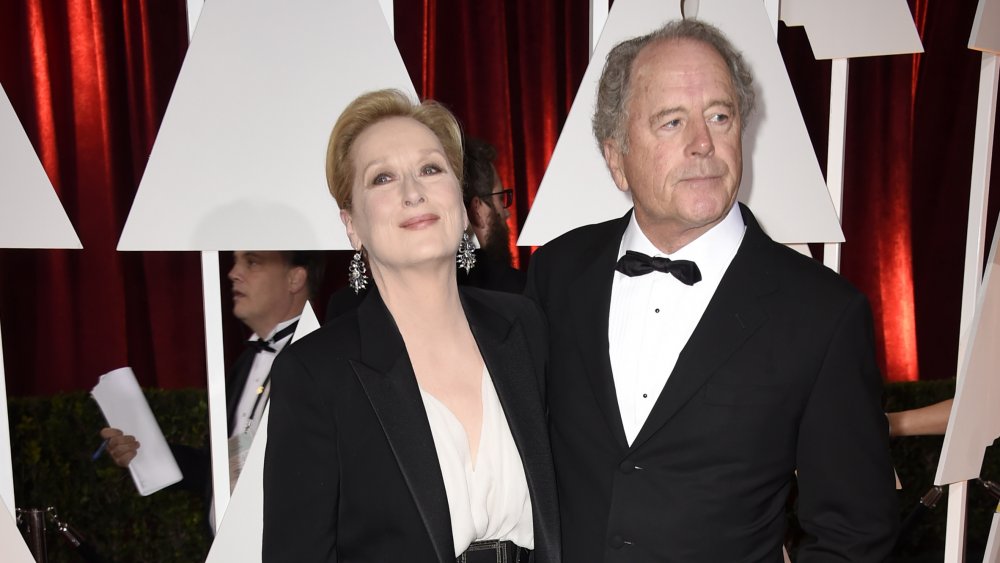 Frazer Harrison/Getty Images
"You can't strategize falling in love, can you?," Streep once told Time. "You fall in love serially. That something turns up on your doorstep that turns you on ..." She was talking about her career, but it might have well of been a direct reference to her romantic past. 
When Streep and Gummer tied the knot in September 1978, the world gasped (via People). Was it too soon? Just months earlier, Streep had lost her boyfriend of two years, actor John Cazale, to a grueling, and very public battle with cancer. Streep, in fact, met Gummer as a direct result of Cazale's untimely death. After being kicked out of her and Cazale's apartment, Streep's brother came with Gummer to help her pack her things. The two soon began corresponding by letter. Not long after, Streep to moved in with Gummer. Shortly after that, they got married. 
"I haven't got over John's death, but I've got to go on living and Don has showed me how to do that," Streep said at the time (via Heavy). 
Meryl Streep's advice for a marriage that lasts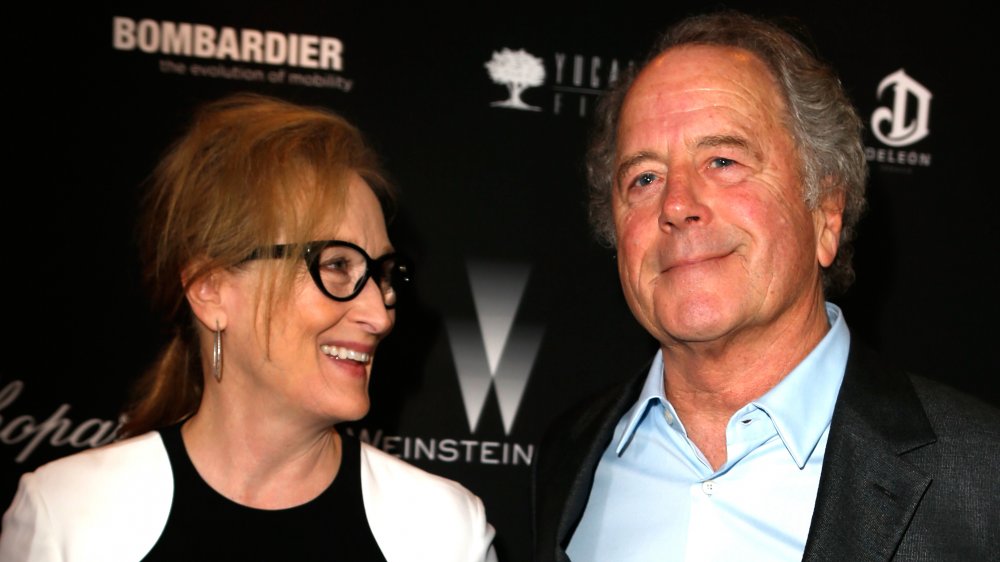 Jeff Vespa/Getty Images
Gummer is more than Streep's eye candy. He's a nationally recognized sculptor, and if you live in New York City, maybe you've seen his haiku-inspired creations along Broadway (via Morrison Gallery). He often works, it seems, from the confines of his and Streep's home. Does Streep ever get in his way?  Maybe."We're kind of the perfect odd couple," Streep said. "Don is a man of few words — I'm the one who keeps up a constant stream of chatter in the house. He listens very patiently and then goes back to his work" (via Business Standard). 
Streep hasn't explicitly opened up about bumps in the marital road. She has, however, implied that she's survived them. After starring in Hope Springs (a movie about a middle-aged couple weathering a rut after 30 years of marriage), Streep admitted she could relate. "Love is uncomfortable, as is being stuck and feeling a need to get out of the rut that you are in. " she told The Telegraph. "We are all in danger of taking the people we love for granted."
How did Streep and Gummer hold strong? "You have to talk about all the issues that arise, even the smallest things," Streep reflected. "You have to listen to your partner's problems, suggestions, and advice, and accept that you're not always right. Conversation is the key to a successful marriage" (via Livingly).