Luke Combs Hilariously Describes Life In Florida At The ACM Awards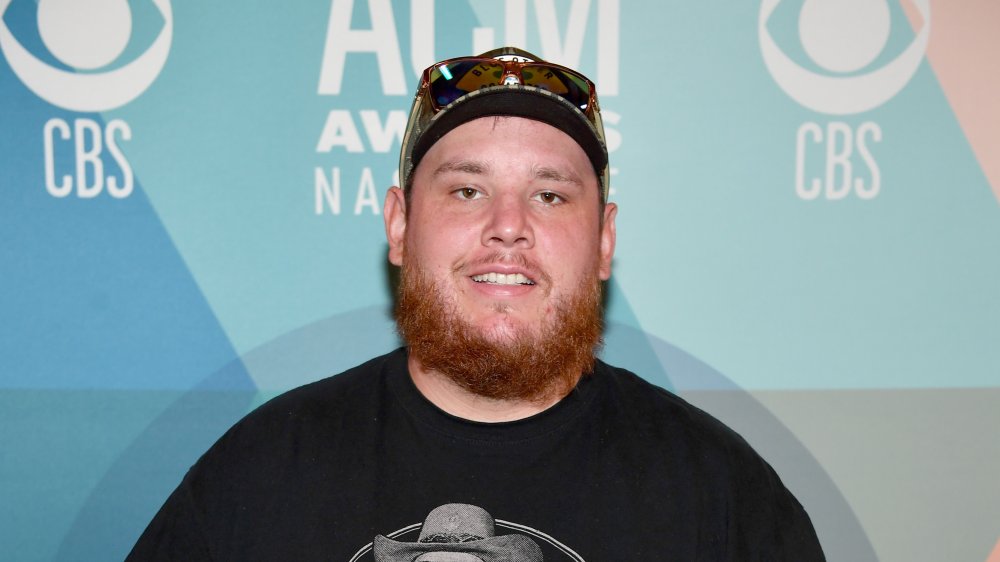 Jason Davis/Getty Images
Luke Combs isn't from Florida. He's from the Blue Ridge Mountains in North Carolina (via Luke Combs). It's a smaller, alternative, artsy city with craft brew taprooms and farmers' markets. You'll forgive him for not knowing how Floridians do things. Luke Combs, however, has recently married a Floridian. In early August 2020, Combs tied the knot with Nicole Hocking in Hocking's home state (via the Tennessean). He posted fairytale Instagram pictures of the two of them together on a white sand beach to prove it. All signs point to Combs being in love. In fact, he told People's Jeremy Parsons that "Better Together," the song he'd be performing at the 2020 ACM is inspired by his wife. 
Parson, of course, didn't pass up the opportunity to question the newlywed country star, about his married life when he interviewed Combs for the ACM Award pre-show. "We've been hanging out," Combs told Parsons, "She's kind of pulled me into the Florida stuff."
Luke Combs describes getting used to Florida life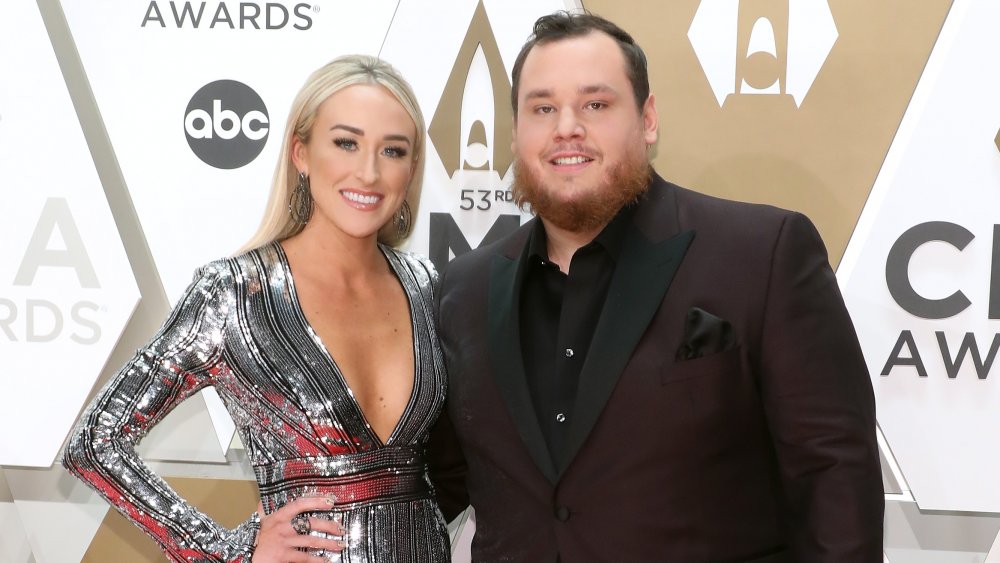 Taylor Hill/Getty Images
What exactly is "Florida stuff" to Luke Combs, you might ask. If Parson didn't pass up the opportunity to interrogate Combs about his marriage, neither did Combs pass up the opportunity to dig into his wife's home state. 
Combs told Parsons that he hand his wife has been "drinking," "drinking on a boat," "drinking in pool," and "fishing" (or, we presume, fishing and drinking). Is it a fair assessment? If you're from Florida, you tell us! Whatever the case, his new lifestyle (and his beautiful, blonde life companion) certainly seems to be sitting well with Combs. At the end of August, Combs posted what looks to be lyrics to a new song he's working on, inspired, we can only presume, by his life these days.
"They say nothing lasts forever, but they ain't seen us together, or the way the moonlight dances in your eyes," the song begins. We sense a new country chart-topper coming!