How Miranda Lambert Made History At The ACM Awards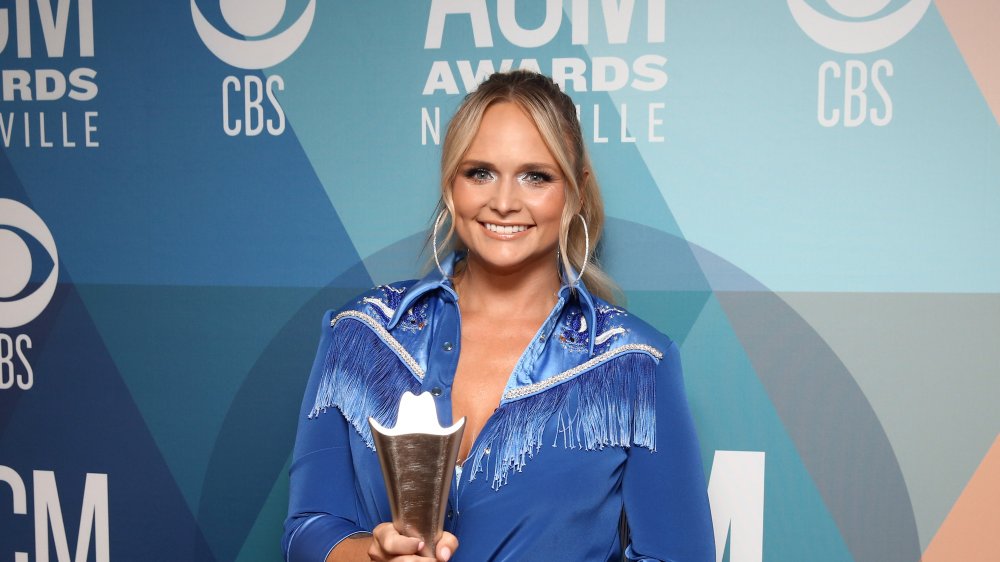 Terry Wyatt/acma2020/Getty Images
When country music superstar Miranda Lambert performed her track "Bluebird" at Nashville's Bluebird Cafe, she didn't just blow her virtual audiences away with her performance — she was also celebrating a win for Music Event of the Year for her song "Fooled Around and Fell in Love," which features Maren Morris, Ashley McBryde, Tenille Townes, Caylee Hammack, and Elle King (via ET Online). The award was her 35th ACM win, and as this year's ACM host Keith Urban put it, "That means Miranda has won more ACMs than any human who has ever walked the planet or Venus. That is special."
The award is just one out of a total of seven nominations that Lambert received this year. Even if she didn't win any trophies, Lambert has managed to rake up 55 nominations over her career, and she has surpassed Reba McEntire as the most-nominated female artist in the history of the CMA Awards. Reba McEntire, the second most-nominated, has 51 nominations; Garth Brooks, who has seven trophies, has been nominated for 36 CMA Awards (via Taste of Country).
Miranda Lambert started breaking records in 2018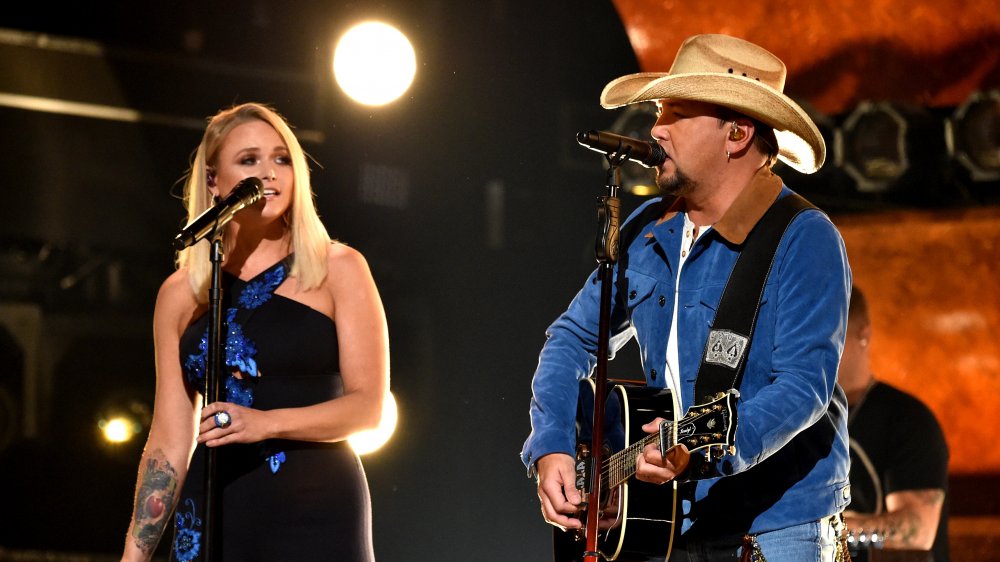 John Shearer/Getty Images
Miranda Lambert fans know that their idol has been breaking records for some time now. In 2018, her Song of the Year win for "Tin Man" marked her 30th ACM win, and that was enough to make her the most-awarded artist in the ceremony's history. She went on to win several more trophies that evening, one for songwriter, one as artist, and then walked away with a win in the Female Vocalist of the Year category.
The Boot says that before 2018, Lambert had already won Female Vocalist of the Year more times than any other artist; she also has a Merle Haggard Spirit Award, which was set up in honor of country singer Merle Haggard, under her belt. The award was set up in 2016, and Lambert was its first recipient.
Lambert has just one more record to break — that held by country music Hall of Famer George Strait, who holds a record for most No. 1 singles (via Taste of Country), and who received 89 nominations in total throughout his career.