Here's How Much H.E.R. Is Really Worth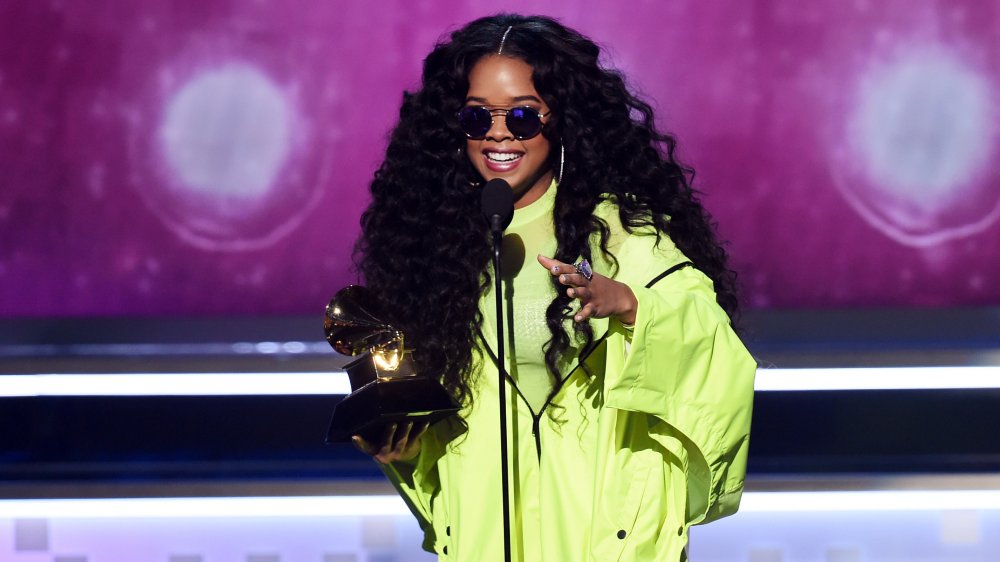 Kevin Winter/Getty Images
R&B artist H.E.R. is a barnstorming, multiple Grammy award winner who counts the likes of Rihanna, Janet Jackson, Drake, and Alicia Keys as fans. However, as Oprah notes, when H.E.R. (which stands for Having Everything Revealed, fact fans) first appeared on the scene, she kept her identity secret. Her mysterious debut release,Volume 1, contained just seven buzz-generating songs while a full-body silhouette represented the singer on its cover art.
Although she still prefers hiding behind stylish sunglasses, these days H.E.R. is much more of an open book. Born Gabriella Wilson, H.E.R. generally goes by either her stage name or Gabi. She explained to Interview that she wasn't necessarily trying to conceal her identity at first, rather Wilson simply wanted the music to speak for itself. That makes sense, considering she can play five instruments (piano, drums, and guitar, among others). Besides, her fans don't particularly care either way who she is.
H.E.R. is focused on her art above all else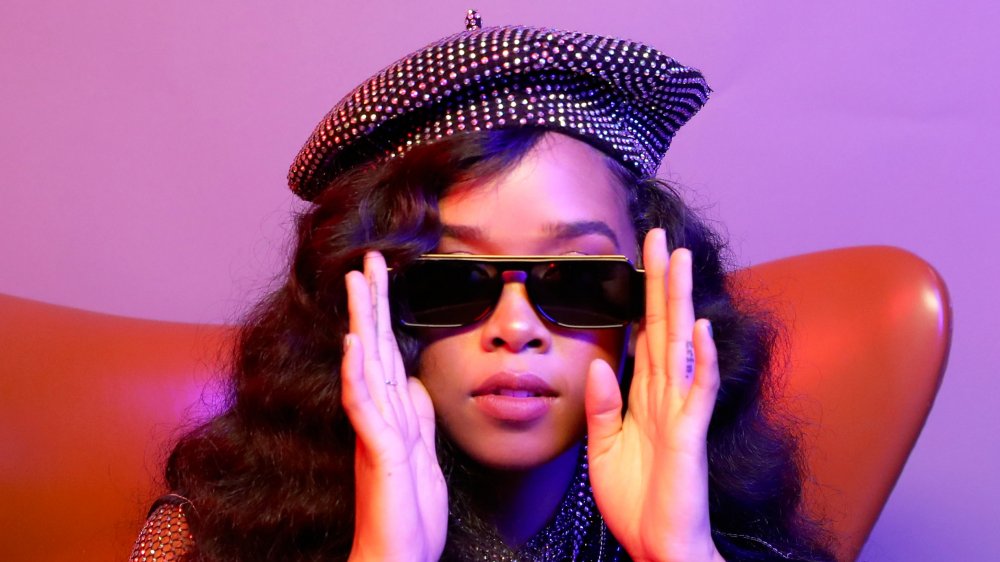 Bennett Raglin/Getty Images
Wilson's manager explained the artist's approach to the LA Times, saying, "Coming out in this kind of way has made her freer so that she can just concentrate on making music, and having people judge the music for what it is... She wanted to touch people without dealing with anything else." As H.E.R. told Billboard, "People are gonna listen to the music whether or not I reveal myself." Although she has plenty of celebrity fans, it's all about the music for H.E.R.
No matter how famous she gets, Wilson's philosophy remains the same. "Alicia Keys told me that when it comes to music, all you need is three chords and the truth," H.E.R. told Refinery29. "I think you can apply that to life, too." Likewise, when questioned by Rolling Stone about her musical heroes, she noted, "B.B. King, with literally one note on the guitar, does something to everyone in the room — and that's what I've been inspired by as far as playing: feeling instead of technique."
A meteoric rise has netted major profits for H.E.R.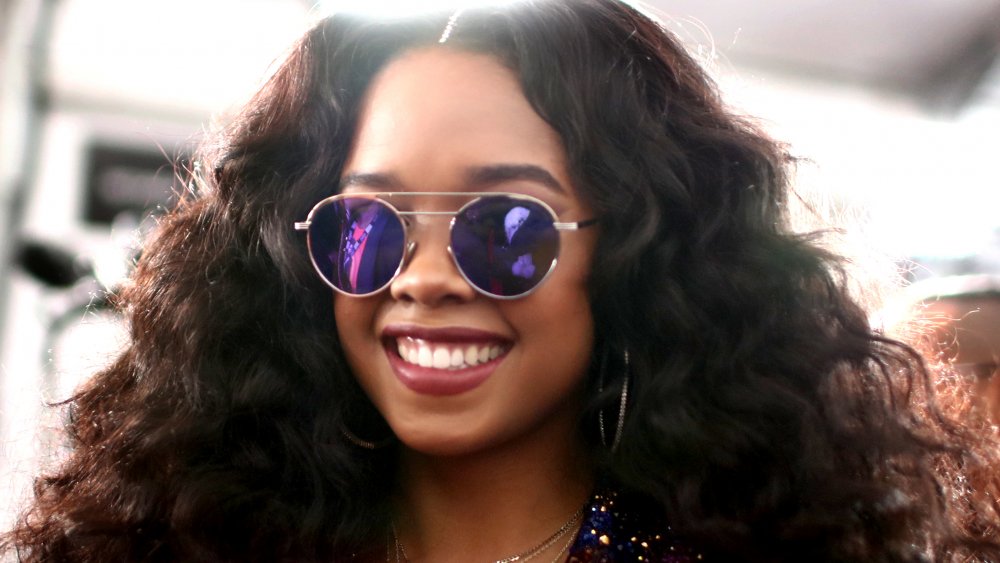 Rich Fury/Getty Images
Most artists who are catapulted into the spotlight are eager to capitalize on their fame, but Wilson insists on taking her time. As she explained to the Chicago Tribune, "I don't like to rush things. I'd rather have quality over quantity. It's about perfecting each song and making sure it's what you want to do." That killer instinct has made H.E.R. some serious money thus far, if various guesstimates are to be believed (Wilson's net worth isn't publicly known).
Famous Births Deaths puts her at $2 million, Stars Gab suggests slightly higher at $3-5 million, while Salary Net Worth comes in lowest at $1 million. The reality is likely somewhere in between but regardless, H.E.R. isn't worried about her rapid ascent. "At this point I have no doubts about the future because everything has worked out so perfectly until now. And even when it didn't seem like it was working out it was always going to work out in the end," she opined.