The Truth About Jason Bateman's Marriage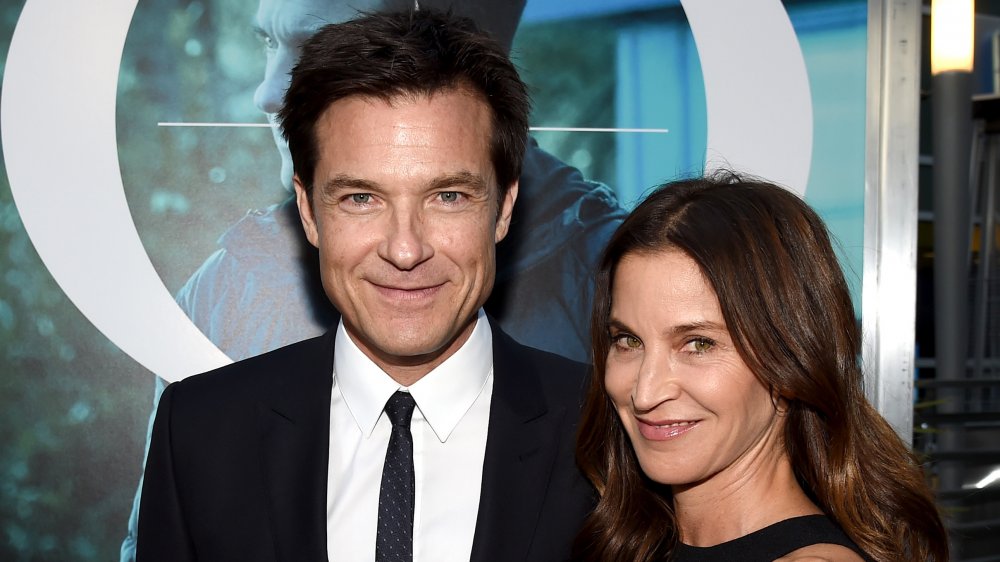 Kevin Winter/Getty Images
Jason Bateman has been acting for nearly 40 years. From his first role on Little House on the Prairie in 1981 to his big Hollywood comeback in 2003 with Arrested Development, he's gone from childhood star to celebrity A-lister — but it hasn't been an easy road for the 51-year-old actor (via Variety and Yahoo! Entertainment). On the heels of a SAG award win for his role in the Netflix series Ozark and three upcoming Emmy nominations, Bateman could have lost it all, including his now 19 year marriage to childhood sweetheart Amanda Anka, had he not traded in his late nights of drinking and drug use for sobriety (via Emmys and US Weekly).
In a 2009 interview, Bateman recalls how habitual partying throughout the '90s, and into the early years of his marriage to Anka, led to an ultimatum that changed his life. Sick of his partying ways, Anka planned a holiday trip to Mexico without her husband, and it was waking up alone on a rainy Christmas morning that led him to AA and what he calls a "graduat[ion] into adulthood (via NY Daily News and US Magazine)." 
Two daughters and 19 years later, he's happier than ever. Bateman told Redbook in 2013, "Being a father of two is everything I wanted. I'm a big fan of marriage and being a dad. And my wife, Amanda, makes those things easy. She spoils me; she makes the husband part simple."
Jason Bateman's wife and kids are his top priority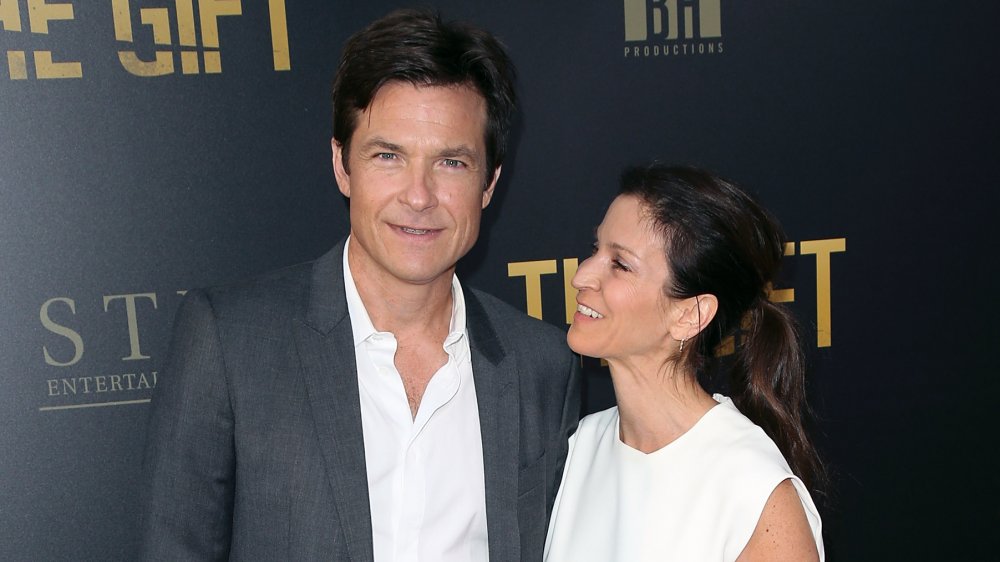 David Livingston/Getty Images
Their relationship may have been rocky in its early years, but Jason Bateman credits marrying his best friend with why they've persevered. In an interview with Howard Stern, he explained, "I looked around at relationships in my life that did last and those were friendships. And I wasn't sexually attracted to buddies, so I found a female buddy that I was sexually attracted to and asked her if she wanted to give it a go and that's why it's lasted so long (via Yahoo! Entertainment)."
That friendship has certainly laid the groundwork for a beautiful relationship. Even after his SAG award win for best actor in Ozark just last year, Bateman credited everything to his wife. He told reporters after the show, "She's got a full-time career herself, and she's able to be an incredible mom, and she's also almost a full-time dad too because I'm out of town so much." He gushingly continued, "I'm floored by that. That keeps me grounded. That reminds me that I've got a real strong example to kind of live up to what she's showing (via People)." 
As if that wasn't enough, Bateman gave a glowing acceptance speech telling his family, "I love you more than I even tell you I do." He didn't hesitate to call his wife and daughters, Francesca Nora and Maple Sylvie, the "three most important people" in his life.