Ruth Bader Ginsburg's Powerful Final Statement Before Her Death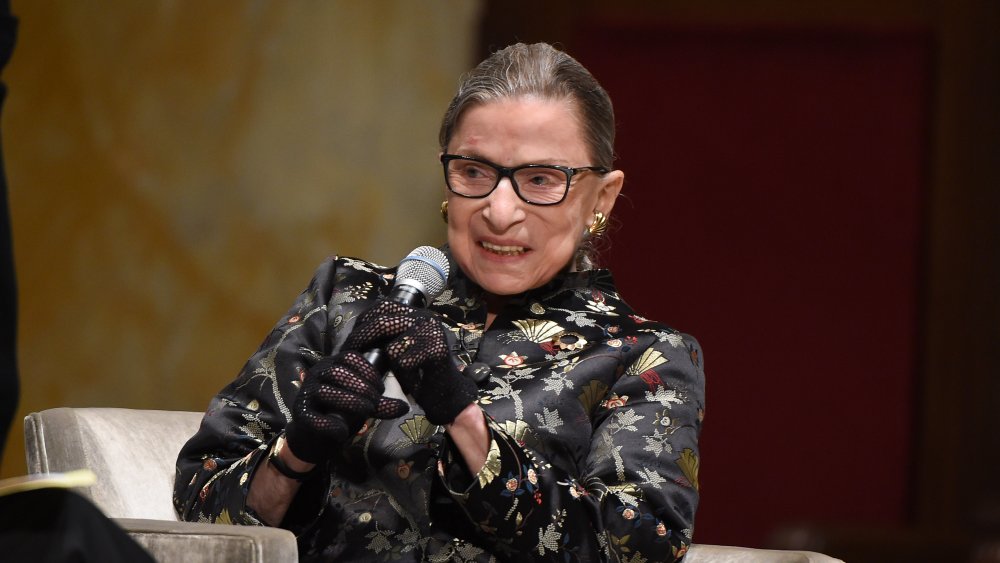 Michael Kovac/Getty Images
Supreme Court Justice Ruth Bader Ginsburg passed away September 18, 2020, from complications stemming from metatastic pancreatic cancer (via NPR). While the news of her death wasn't completely unexpected (she was 87 years old and had been fighting cancer off and on for over a decade), it was not easy news for anyone to hear, particularly her family, friends, and those she worked with — and for. 
While she did note last July that she was remaining active, responding well to her cancer treatment, and had zero intention of retiring, in her final days, she did deliver a powerful, final request that she dictated to her granddaughter, Clara Spera: "My most fervent wish is that I will not be replaced until a new president is installed."
As you may remember, Supreme Court Justices are nominated by the sitting President of the United States, with consent given by the Senate (via United States Senate). Supreme Court Justices are lifetime appointments, so they can serve for decades — Ginsburg herself served for 27 years after her 1993 appointment by President Bill Clinton.
Ginsburg's final statement packs a powerful punch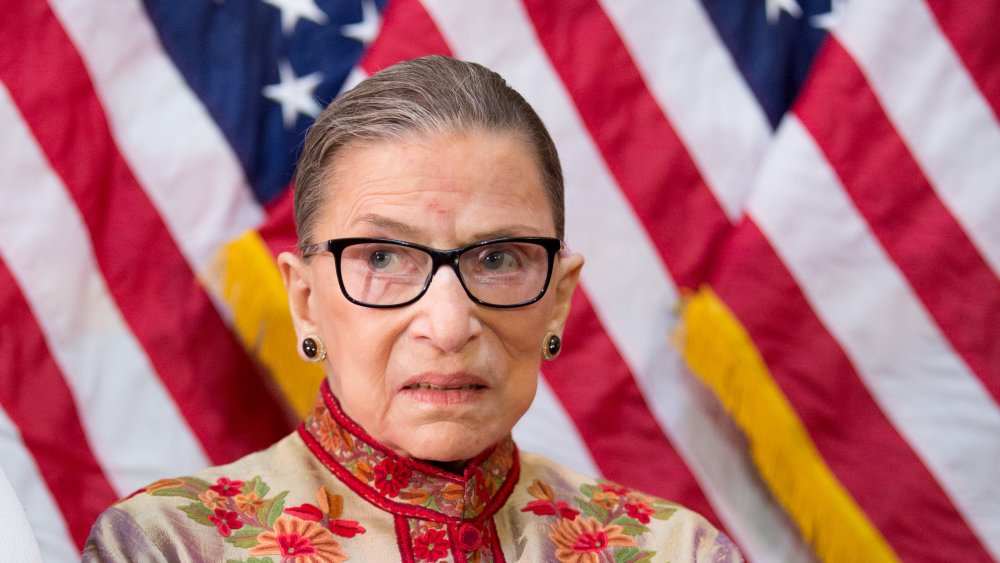 Allison Shelley/Getty Images
Ginsburg's statement was probably due to what happened when Supreme Court Antonin Scalia died in February 2016 — many months before the presidential election (and while President Barack Obama was still in office). Senate Majority Leader Mitch McConnell released a controversial statement within an hour of Scalia's death (via Politico): "The American people should have a voice in the selection of their next Supreme Court Justice. Therefore, this vacancy should not be filled until we have a new president."
Despite the many objections at all levels, including Senate Minority Leader Harry Reid, McConnell's refusal to consider President Obama's Supreme Court appointee stood fast, and another justice was not installed until after Donald Trump won the 2016 presidential election, when he appointed Neil Gorsuch (via CNN). "The President can and should send the Senate a nominee right away," Reid said in a statement. "It would be unprecedented in recent history for the Supreme Court to go a year with a vacant seat. Failing to fill this vacancy would be a shameful abdication of one of the Senate's most essential Constitutional responsibilities."
This situation was likely in Ginsburg's mind during her final days.