The Real Reason Ruth Bader Ginsburg Was Nicknamed 'Notorious R.B.G.'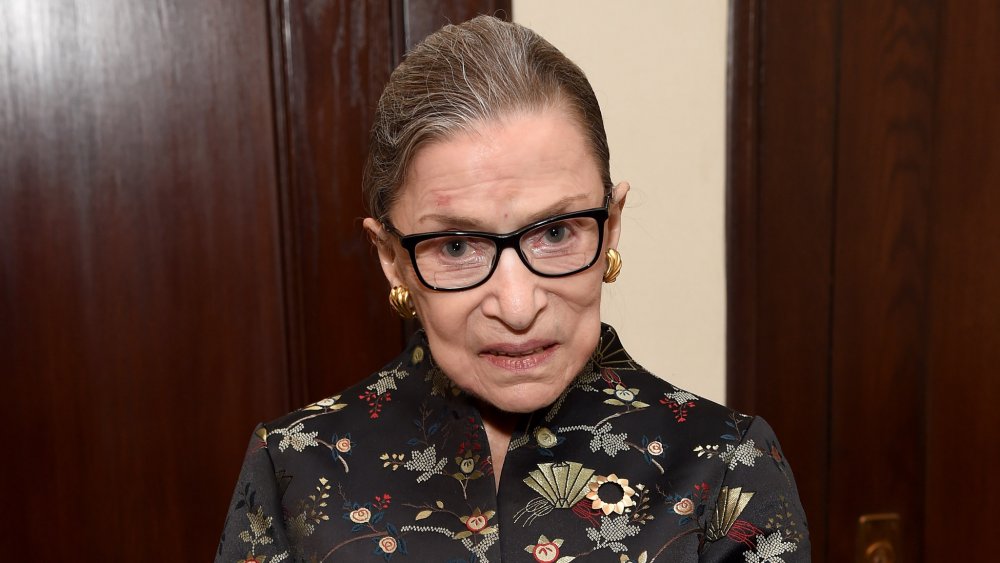 Michael Kovac/Getty Images
Feminist icon and pioneer of gender equality, Supreme Court Justice Ruth Bader Ginsburg has passed away at her home in Washington, D.C., with friends and family by her side (via NPR). The 87-year-old's death was caused by complications from metastatic cancer of the pancreas, which she was first diagnosed with in 2009. Ginsburg was only the second woman to serve on the country's highest court, and she gave women a voice for an inspiring 27 years. "As a litigator and then as a judge, she changed the face of American anti-discrimination law," Associate Justice Elena Kagan said of the indomitable Ginsburg in 2014 (via USA Today). "More than any other person, she can take credit for making the law of this country work for women."
Chief Justice John Roberts spoke out of the court's loss: "Our nation has lost a justice of historic stature. We at the Supreme Court have lost a cherished colleague. Today we mourn but with confidence that future generations will remember Ruth Bader Ginsburg as we knew her, a tireless and resolute champion of justice" (via Deadline).  
While Ginsburg was undoubtedly a trailblazer when it came to the seemingly never-ending fight for gender equality, she also became a surprise pop culture icon more recently — even earning an unlikely nickname, Notorious R.B.G. (per The Washington Post).
Ruth Bader Ginsburg and a '90s rapper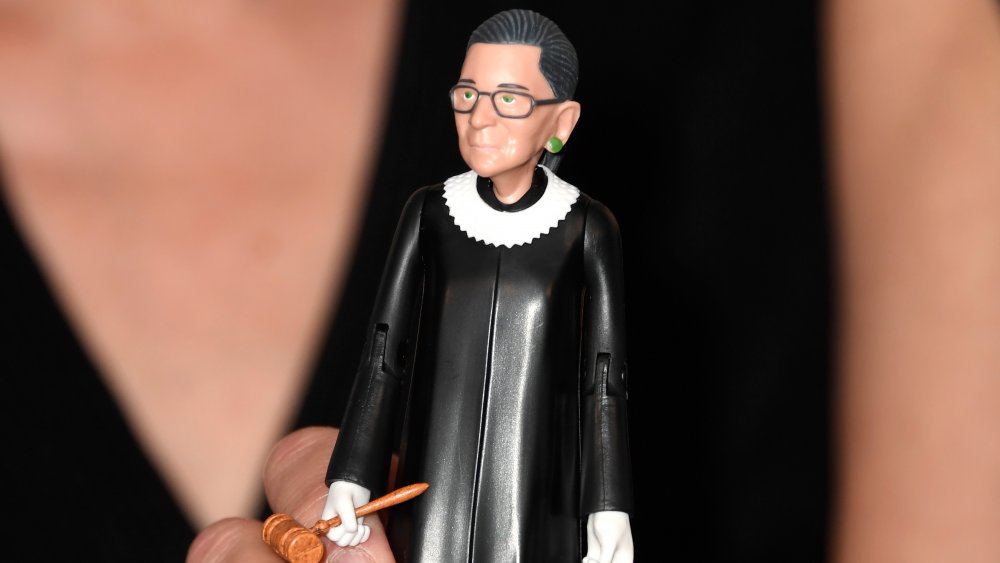 Frazer Harrison/Getty Images
The unlikely entrance of an octogenarian into the pop-culture zeitgeist (they even made R.B.G action figures) ultimately earned her this surprising moniker, which is a play on the deceased '90s rapper, Notorious B.I.G. Reportedly, Ginsburg loved the attention, but needed her law clerks to explain it, according to The Washington Post. It became such a hit with her younger fans that it soon appeared on T-shirts and coffee mugs.
The fitting nickname actually originated with a New York University law student, Shana Knizhnik, who created a Tumblr account in 2013 bearing it, in order to highlight Ginsburg's dissent on a particular Supreme Court case (via Bustle). Soon Ginsburg herself learned of the account and had this to say about it in 2017: "This young woman was, to put it mildly, disappointed by the Supreme Court's decision in the Shelby County case — the decision that held a key part of the Voting Rights Act of 1965 no longer constitutional ... So, instead of being angry, she would do something positive. And the positive thing she did was to put on that blog the announcement of my dissenting opinion in the Shelby County case and then it took off from there" (via NBC News).