What You Didn't Know About Ruth Bader Ginsburg's Late Husband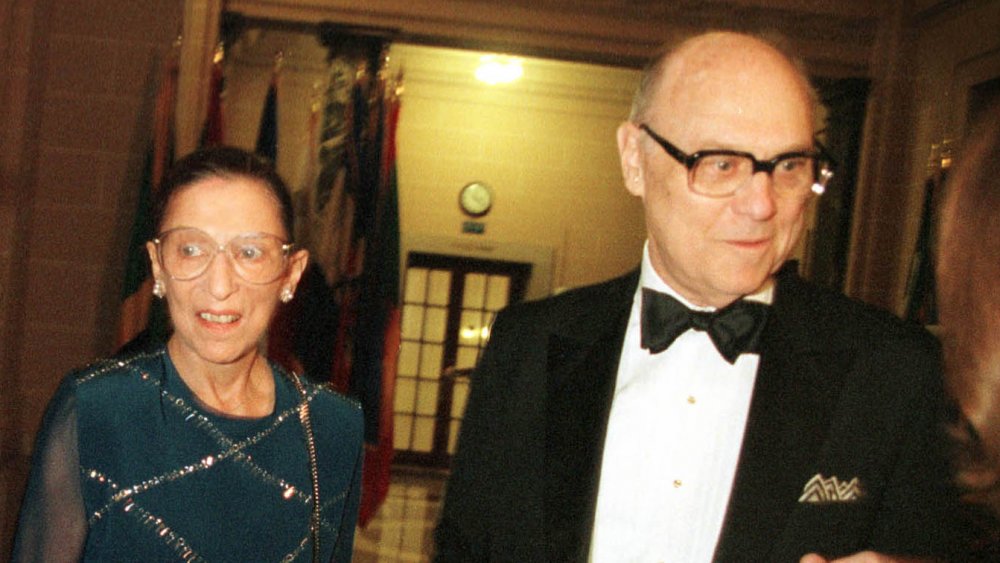 Karin Cooper/Getty Images
He was a legal expert in his own right, a noted tax lawyer with a reputable law firm, and professor of tax law on the faculty of Georgetown Law School (via The New York Times). Yet Martin David Ginsburg appeared to be just as happy being the arm candy of his wife, Ruth Bader Ginsburg — the second woman to serve in the U.S. Supreme Court. 
Ginsburg was a New York native; he was born in Brooklyn and grew up in Rockville Centre, New York. He met Ruth Joan Bader while they were both students at Cornell University and got married in 1954, just as she was graduating, in a ceremony held at his parents' home in Long Island.
Ginsburg served two years in the army at Fort Sill, Oklahoma. When he was discharged, he entered Harvard Law School and it was there that he was diagnosed with testicular cancer, which was treated with surgery and an aggressive course of radiation that left him sick (via NPR). Yet with his wife's help he managed to graduate magna cum laude in 1958, after which he took a job with a New York law firm.
Marty Ginsburg was more outgoing than Ruth Bader Ginsburg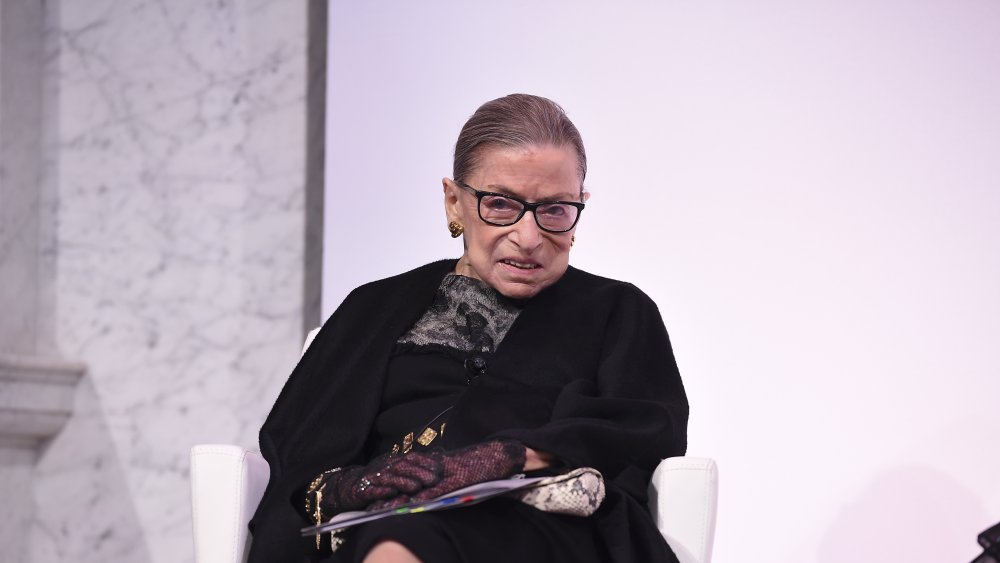 Dimitrios Kambouris/Getty Images
Marty Ginsburg has always been a teacher. In the 1960s he taught law part-time at New York University Law School, and he eventually moved to teaching full time at Columbia, his wife's alma mater. But a life in New York was not in the cards for them — in 1980 the Ginsburgs moved to Washington DC where Marty joined the Georgetown faculty. The reason? As he put it, the move happened "when his wife obtained a good job in Washington" (via The New York Times).
On the surface, Marty and Ruth Bader Ginsburg appeared to be opposites. The Los Angeles Times says Marty loved to cook and entertain at the Ginsburg apartment in Watergate, while Ruth was soft-spoken and shy. But even when they were teens, Ruth viewed Marty as key to her success. She called him "my best friend and biggest booster" and said he was "the only young man I dated who cared that I had a brain."
Marty and Ruth Bader Ginsburg were married for 56 years in a partnership of equals. Marty said in 1997, "As a general rule, my wife does not give me any advice about cooking, and I do not give her any advice about the law. This seems to work quite well on both sides."
The couple had two children, Jane and James. Marty Ginsburg passed away in 2010 and is buried at Arlington National Cemetery.