The Reason The Sephora Collection Is So Cheap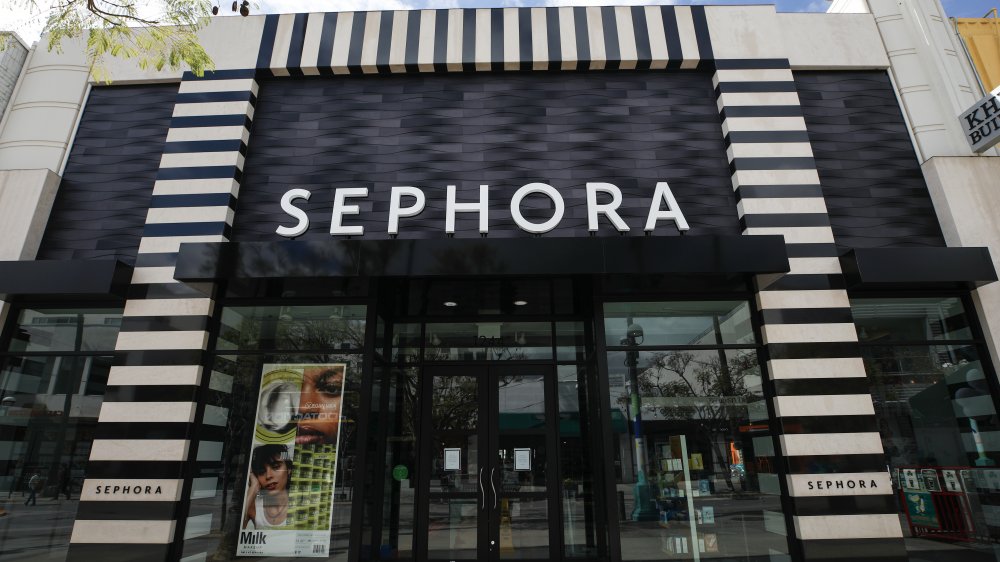 Mario Tama/Getty Images
It's startling how quickly you can rack up major money while shopping for makeup. You swear you were just going in for a new brow pencil, and here you are, $300 later with a few extra goodies. Obviously, it's no secret that cosmetics are expensive, which makes it tough to build up your collection. So, in order to provide a more affordable alternative, Sephora designed an in-house solution for its customers — the Sephora Collection.
Covering everything from your eyeliner and lipstick needs to foundation and brushes, the cheaper house brand version to the retail giant's luxury offering is oftentimes a breath of fresh air. Sure, we all have our go-to products that we'll never not splash out on, but if spending $70 on concealer makes you cringe, your horizons have been expanded. But how does Sephora afford to produce such a low-cost line of makeup? Is it even possible to get the same top-notch formulas when you're paying less? Luckily, the only thing you have to sacrifice with its line is your affinity for the finer things that cost a fortune.
According to a piece on Quartz, the reason why most makeup is so expensive to begin with is because consumers have to pay for the costs associated with things like marketing and packaging. "That's why lipstick, for example, which is mostly wax, oil, and pigments, routinely costs more than $20 a tube at a department store makeup counter," Quartz notes.
The Sephora Collection may be cheaper, but it's not lower-quality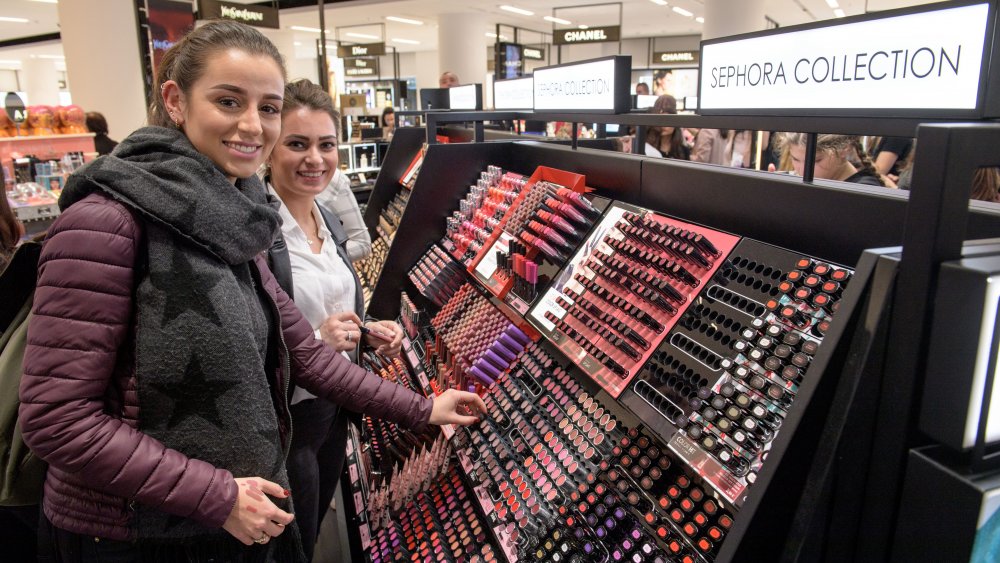 Thomas Lohnes/Getty Images
If a company that curates and sells a wide range of brands decides to make its own line of makeup, a lot of those costs can be cut. Think about grocery store lines or off-brand drugs that produce in-house or generic versions of products; there are far fewer costs associated, which is why it they can be sold for less. In Sephora's case, many of its products are at least half the cost of its competitors that may just be a few shelves over.
Fortunately, this doesn't mean the products are lower quality — they are just kinder to your wallet. Price rarely correlates with quality when it comes to makeup, since the ingredients are such a small component of deciding what the tag says (via Quartz). It really is markup caused by branding and advertising that creates the expensive facade in most cases.
With any brand, there will be hit-and-miss items, but in many cases, swooping up one of Sephora's lipsticks for $9 as opposed to one for twice as much can be a smart move. Trial and error is everything, as well as deciding which products are worthy investments for you and which you wouldn't mind spending less on.