The Real Reason Cardi B Is Getting A Divorce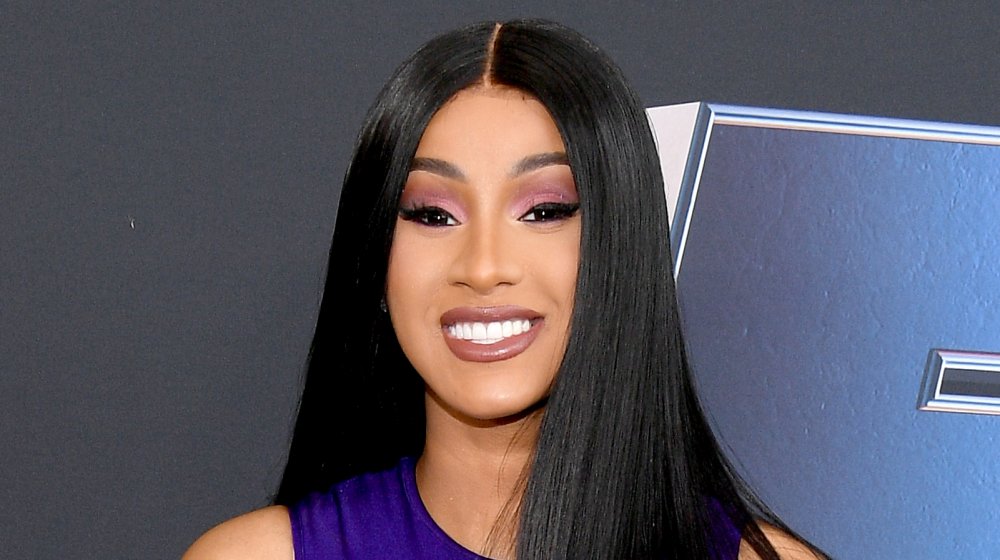 Dia Dipasupil/Getty Images
Since the news broke that Cardi B is divorcing her husband, Offset, rumors about what caused the split have run rampant. Many have suspected that Cardi B filed for divorce because of Offset's infidelity, which led to a temporary breakup in December 2018 (via Harper's Bazaar).
According to Cardi B, though, there's a much simpler explanation for why she and Offset are divorcing, and she's okay with it. "I want to say thank you so much," the rapper recently said on her Instagram Live (via Elite Daily). "However, like, I don't really need it. I'm okay. I want to let you know I have not shed not one tear. This time, I wasn't crying. Wanna know why? The reason my divorce is not because of none of that s*** that ever happened before. It's not because the cheating. I'm seeing people be like, 'Oh, he has a baby on the way.' That's a whole f****** complete lie. That's the second time people are trying to pin babies over here. No, that's bulls***."
Cardi B and Offset grew apart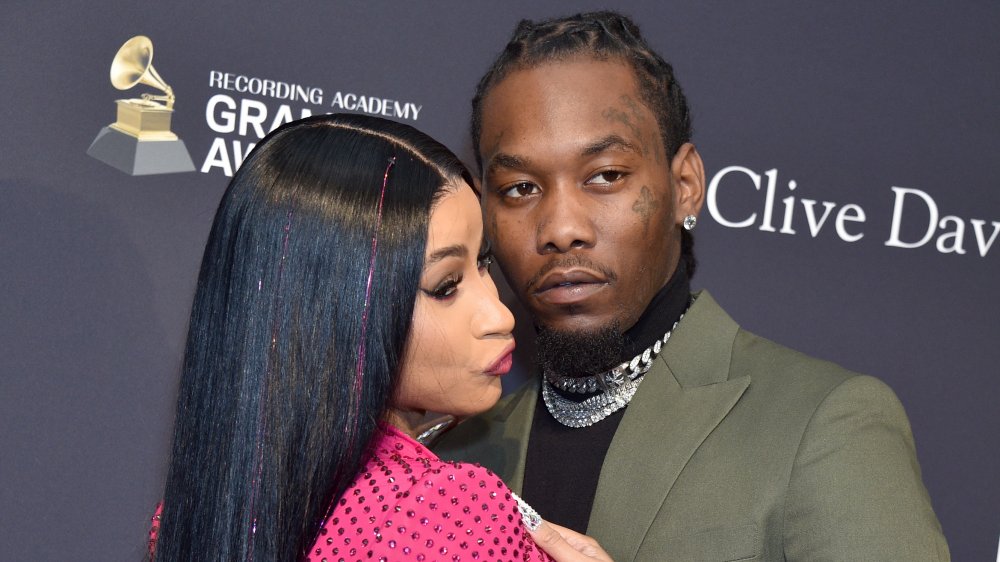 Gregg Deguire/Getty Images
Cardi B also denied that the divorce is a publicity stunt. "I don't do stunts," she said. "I don't need stunts and I don't need any stunts that comes to family to sell anything. I don't understand why people want [the] reason for the divorce to be something so, so bad."
The reason that she and Offset are ending their relationship isn't as dramatic as many fans have believed — the truth is that the two just aren't on the same page anymore. "I just got tired of f****** arguing," she explained. "I got tired of not seeing things eye to eye ... Nothing crazy out of this world happened. Sometimes people really do f****** grow apart. I've been with this man for four years. I have a kid with this man."
While this is a difficult time for Cardi B, she said she's doing well. "I want to say thank you to everybody they've been showing me love," she said. "I'm great. I'm okay. I'm not down. I'm not devastated. I'm not hurt."