Here's What You Can Do To Maintain Your Marley Twists
Aaron J. Thornton/Getty Images
Using a Marley twist, named for the hair used to create them, is a hairstyle favored by women with textured hair. It involves twisting synthetic, kinky hair into your own hair to add length and volume. Marley twists are very versatile and can be styled into various updos showcasing the twists' length. Marley twists and similar styles also protect hair from overstyling damage. Hair isn't brushed or combed while the twists are in, and the extensions themselves take the punishment of daily manipulation. 
Since these styles can last up to three months, it's important to spend time caring for their appearance. This is necessary to maintain their look, as well as to protect your real hair underneath the style. Keeping Marley twists neat, soft and frizz-free involves some effort. However, with the right products and tools, you can maintain Marley twists at home, and keep your style fresh for weeks. Here's how to maintain your Marley twists.
Preventing frizz is the first step to keeping Marley twists neat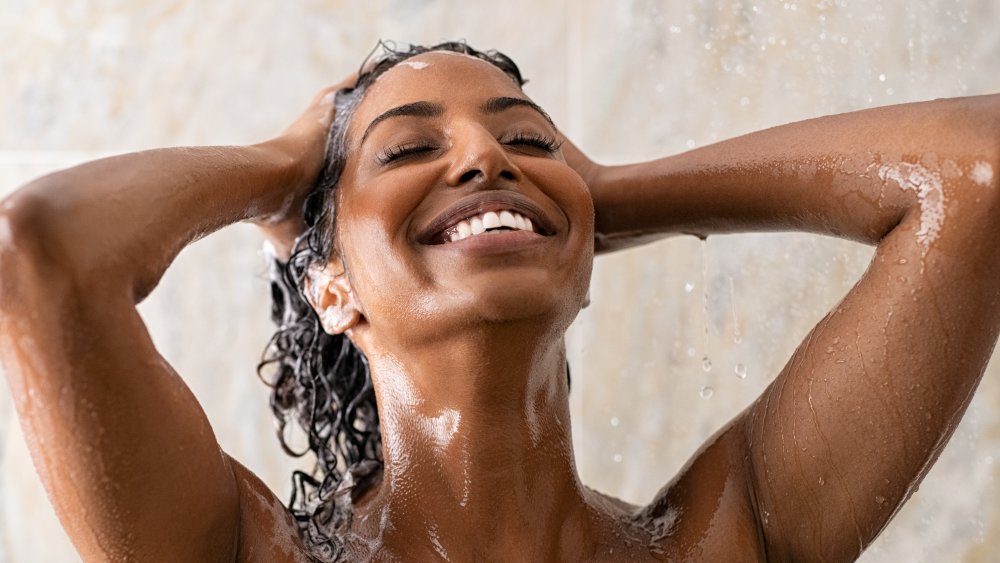 Shutterstock
Maintaining Marley twists means keeping them smooth and neat, and preventing frizz. This starts on wash day. When washing Marley twists, hair vlogger Shanique Buntyn focuses her efforts on the scalp to lift dirt, dandruff and debris. Afterward, she smooths the shampoo to her natural length so that all of her hair is washed and the Marley twists aren't damaged. Buntyn uses the same process when conditioning.
Another method of keeping Marley twists looking good is by sleeping in a satin scarf or blanket at night. According to Elle, wrapping the hair up at night will keep hair neat, prevent frizz and retain moisture. You can use bonnets or "slaps" (satin-lined caps), or put twists in a ponytail or bun, and secure it with a silk or satin scarf. Or you style your twists before bed, then cover your style with a scarf. In the morning, you can simply remove the scarf and go.
To keep Marley twists soft: moisture, moisture, moisture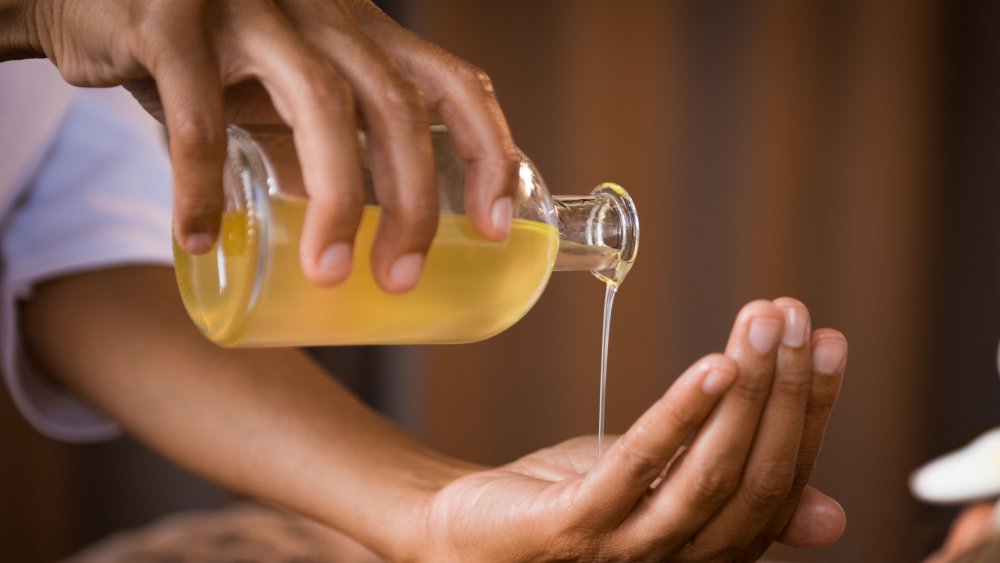 Shutterstock
Moisturizing Marley twists is another way to maintain the style and preserve the hair underneath. Adding moisture to textured hair styles makes the twists and your real hair softer and smoother. This cuts down on frizz, and potential damage to your natural hair. According to the website Curls Understood, massaging your scalp with an appropriate oil (try coconut oil or Jamaican black castor oil) provides several benefits. It "increases blood flow to the scalp, encourages hair growth, and gives your hair the moisture it needs."
To moisturize Marley twists on a regular basis, Buntyn starts with a light leave-in conditioner, which she spritzes on the length of her hair. To provide a deeper level of moisture, Buntyn follows the leave-in with a cream moisturizer, adding additional moisture and elasticity to the natural hair under the twists. This prevents breakage and leaves hair more pliable at the root, so your twists look neater at the hairline. Finally, you can smooth your favorite hair oil at the roots and down the length of the twists for additional moisture and shine.