This Is How Much Ana De Armas Is Really Worth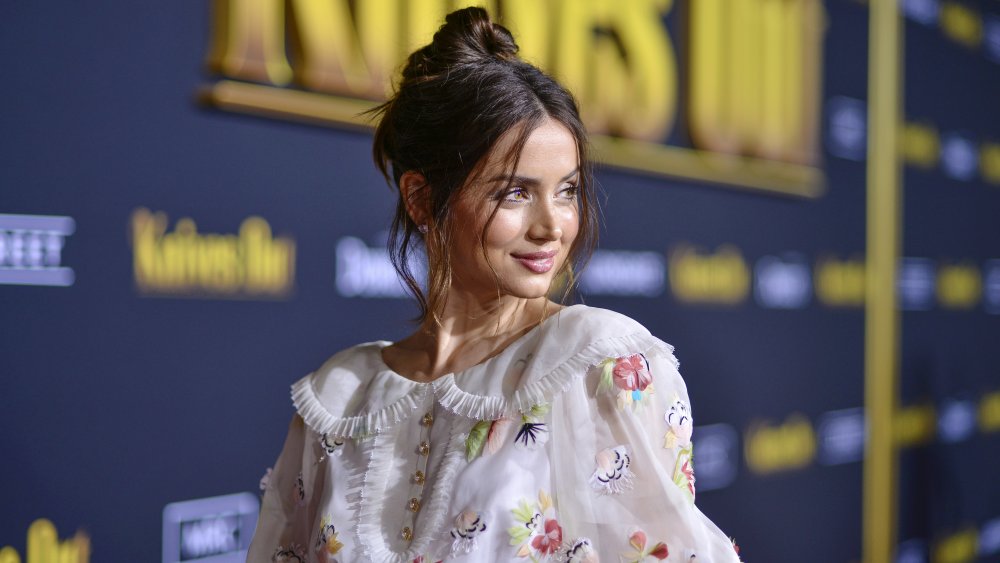 Jerod Harris/Getty Images
Stunning Cuban actress Ana de Armas has had an exciting few years, her introduction to American audiences quickly turning from bit parts in movies like Eli Roth's queasy Knock Knock into a take-notice supporting turn in Blade Runner 2049, alongside Ryan Gosling, and culminating in a major breakout as the lead of Rian Johnson's hit modern whodunit, Knives Out, where de Armas stood out among a top-tier cast that included Chris Evans, Daniel Craig, and Jamie Lee Curtis (via IMDb). 
The Havana native reunited with Craig for his final turn as James Bond, in No Time to Die. Being a Bond girl, coupled with a high-profile romance with none other than Ben Affleck, should solidify de Armas' place on the A-list for a long time to come. For now, though, she's already racked up a whole host of interesting roles, along with the paychecks to match. 
Hollywood doesn't really suit Ana de Armas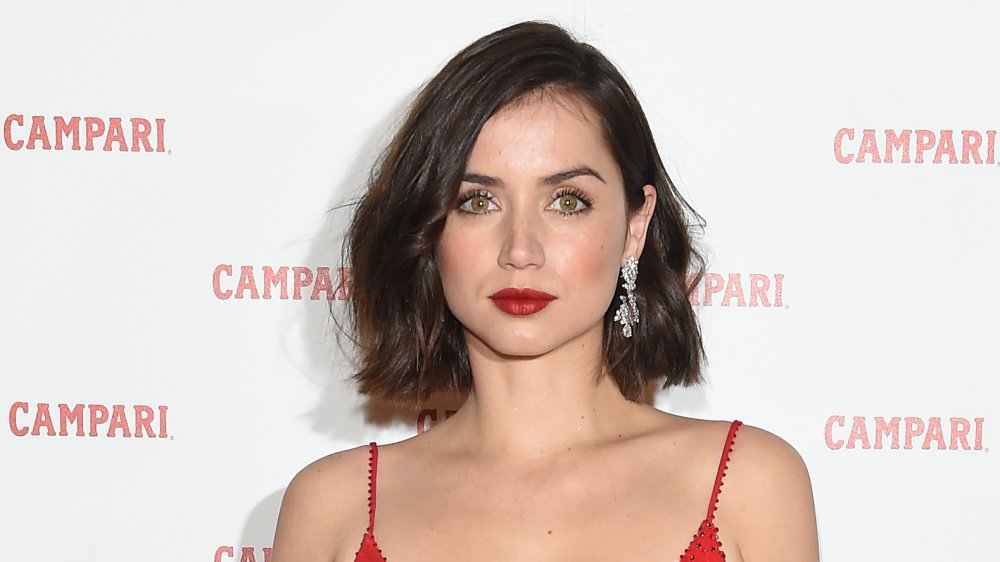 Stefania M. D'alessandro/Getty Images
It goes without saying, but de Armas is not your typical "It Girl." The actress told Vanity Fair about Hollywood, it's "not my life, it's my reality." Although La La Land is, understandably, her home-base, at least for the time being, the Knives Out star refuses to let it get to her head. "I have great friends, and incredible things have happened for me here, but the lifestyle and the exposure and the constant business situations are not for me," she admitted.
Although de Armas loves her job, and feels incredibly grateful for all her success, the actress explains, "Acting is what I love to do, but I can't talk about it, not all the time." Despite her nonchalance about Hollywood, she also explains in the interview about how she got to where she is today, saying, "People ask 'How did you make this choice or that?' But there was only ever one choice at a time. I've never seen my life in two ways, the way I wanted it and plan B. There was only ever the way I wanted it."
Ana de Armas has made major bank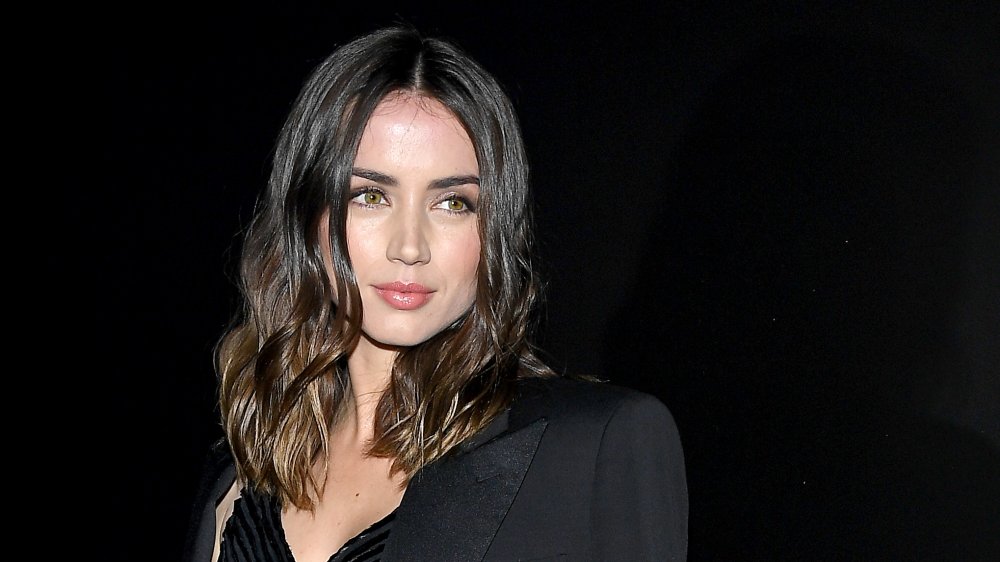 Pascal Le Segretain/Getty Images
In keeping with the increasing visibility of her roles, de Armas is also worth a considerable amount these days, with Celebrity Net Worth putting her at $4 million. Although the Cuban star could take it easy, de Armas has no interest in working just for the sake of it. "If I'm not energized, it's not fair to that part. I don't want to get into that automatic-pilot mode. I don't just want to show up for work. I want to do things that excite me," she explained in an interview with the L.A Times.

Put simply, de Armas wants to do what she loves and feel fulfilled doing it, telling Vanity Fair, "I've never had an agenda. All I want to do is work. All I want to do is get something challenging and prove to myself that I can do it."