Inside Tati Westbrook's Stunning House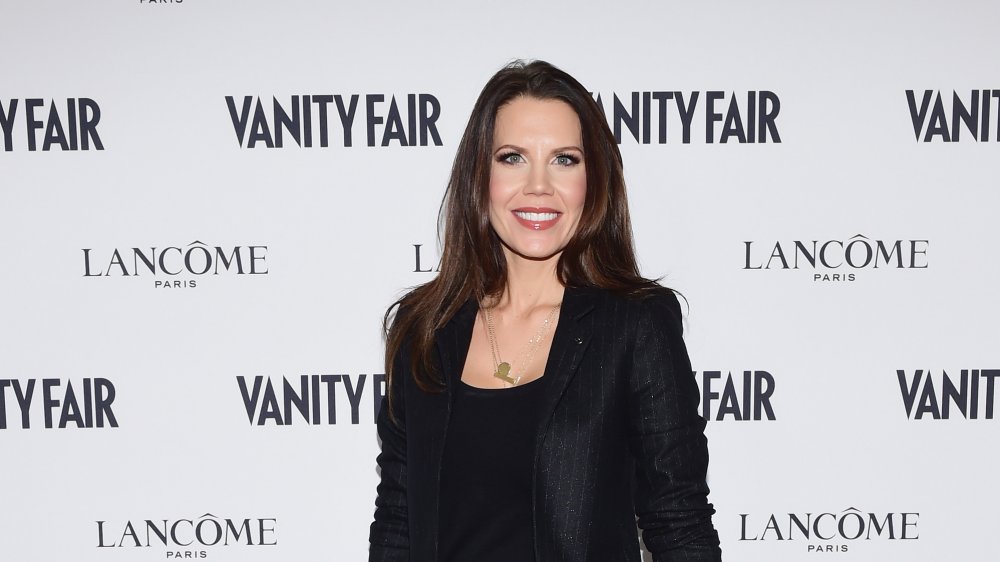 Emma Mcintyre/Getty Images
For people tired of (but unable to look away from) the constant drama surrounding the YouTube beauty community, there is some much less scandalous news regarding beauty guru and business owner Tati Westbrook that has nothing to do with Shane Dawson or Jeffree Star.
Back in May, Westbrook and her husband James bought the house they had been renting and living in for the past three years for $3.3 million (via Centennial Beauty). While this might sound like a lot, keep in mind that her mentee, James Charles, recently bought a "starter home" for a whopping $7 million (via Variety).
The Westbrook's Sherman Oaks compound is a modern farmhouse style with five bedrooms and 6.5 bathrooms, but that's not even the tip of the iceberg. The 6,000 square-foot property features state-of-the-art security, a pool, home theatre, walk-in wine closet, and detached guest house. Surprisingly, however, the couple won't be staying there much longer as just four months after the sale, they've put the property back on the market for a new asking price (via Variety).
How much Tati Westbrook's house costs now
The home that served as the backdrop for hundreds of YouTube videos, including the infamous "Bye Sister," is now available to purchase for just $4 million. The increase is likely due to the added amenities, from the filming and beauty space designed by YouTuber Mr. Kate, to the high-tech security and sound systems (via YouTube). 
The listing describes the house as a privately gated estate with oak flooring, high ceilings, and an open floor plan featuring lots of natural light high-end finishes (via Realtor.com). The home theater has nine very comfortable-looking seats and the kitchen is decked out with a butler's pantry, eight-burner stove, large island, and a breakfast nook. The master suite even includes his and hers walk-in closets. For all that, the price is only $636 per square foot, which isn't bad considering the home was originally built in 2016. But where are Westbrook and her husband going to be living now that their LA home is on the market?
Why Westbrook is selling her LA home
Westbrook has been much quieter on social media since the "Bye Sister" scandal, as she explained in her "Breaking My Silence" video back in June, which makes it hard to know exactly why she and her husband have listed the house for sale (via YouTube). However, the Beauty Guru left a few clues on Instagram and Twitter regarding the next chapter of her life. In May she tweeted the following: "I want to move to the middle of nowhere, plant a garden, ride horses, cook all my own meals, while still wearing full glam for no one but me. A girl can dream," followed by sparkle and flower emojis (via Twitter).
However, it seems that she's not going to be moving to the middle of nowhere any time soon, according to an Instagram post from December of 2019 (via Instagram). In it, she is seated on a window ledge with the city of Seattle visible behind her. The caption reads: "There's no place like home. Seattle... I'm back & I'm here to stay." Westbrook and her husband own a second property, a penthouse in Seattle reportedly worth $3 million, so it seems like that's where they're going to be staying for now (via Centennial Beauty).