The Truth About Parenting And The Pandemic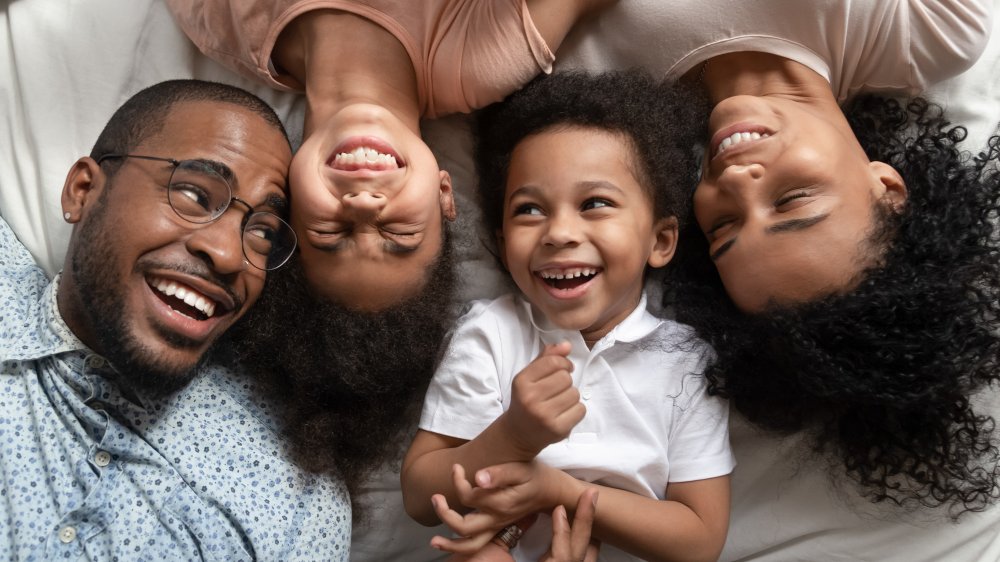 Shutterstock
While the late Supreme Court Justice Ruth Bader Ginsburg was famously ahead of her time on many important issues, she was especially prescient on the need for equal treatment between working mothers and fathers. When her son, James, was growing up, the mother of two often fielded calls from his school even though she was also busy founding the ACLU's Women's Rights Project, teaching at Columbia Law School, and arguing cases in front of the Supreme Court (via NPR). After staying up all night writing a brief, Ginsburg recalled being phoned at her office at Columbia for the umpteenth time and responding, "This child has two parents. Please alternate calls. It's his father's turn."
Fast-forward to today, and it turns out, working moms are having more of these aha moments thanks to the pandemic. A survey of more than 1,500 people conducted by Rutgers University found that both women and men have been doing more unpaid labor while working from home, with almost double the number of men pitching in with at least five hours of active childcare (up 29 percent from 15 percent) and more than five hours of regular cooking and cleaning (up 20 percent from 11 percent) than in pre-pandemic times. 
Moms have taken notice, according to the researchers: "We found that men's increased contributions at home have a positive influence on women's job satisfaction and productivity," says Kristina Durante, Ph.D., director of research at the Center for Women in Business at Rutgers Business School (via Newswise).
The real reason parents feel more productive during the pandemic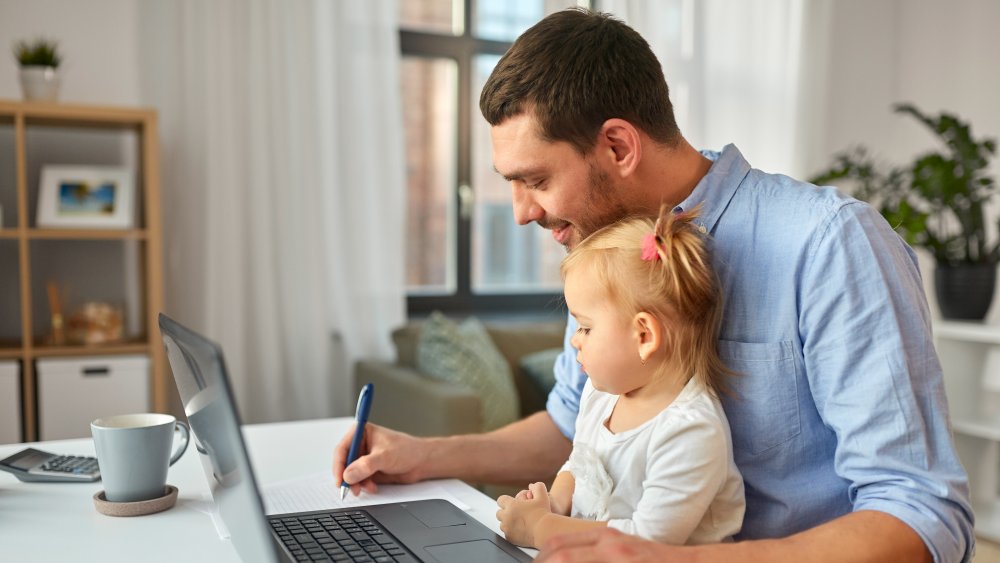 Shutterstock
Surprisingly, the survey found that more working parents reported increased productivity and happiness with their jobs than people without children — results the researchers tie to more men helping at home. "When dads play a bigger role in childcare and doing routine housework, it puts both parents in a better position to succeed at work," Durante explains.
The findings highlight the benefits of a more equitable workplace culture for everyone, echoing what the Notorious R.B.G. envisioned all along. "With more fathers engaged in caring labor, the social norms around an ideal worker may change and de-stigmatize the implicit bias that limits women's opportunities for career advancement," says Yana Rodgers, Ph.D., faculty director of the Center for Women and Work at Rutgers School of Management and Labor Relations (via Newswise). "The implications of these results are encouraging for the future of work."