The Hidden Meanings Behind Jeffree Star's Tattoos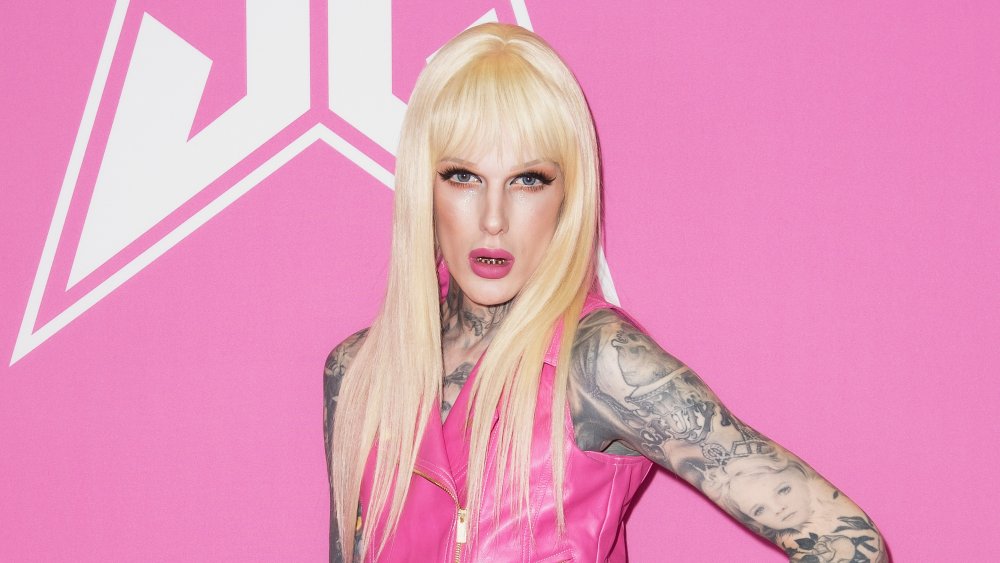 Tara Ziemba/Getty Images
Makeup guru Jeffree Star has been known to make some wild style choices. His heavily inked body of tattooed art starts on his face and works its way down, covering almost every inch of his skin (via Elite Daily). Star has shared the meaning of his most significant tattoos with his millions of YouTube followers (via Seventeen).
Star boasts more than 70 tattoos. Most of them were inked by former friend and tattoo artist, Kat Von D. One of Star's very first pieces is a portrait of the late Aubrey Hepburn. He enlisted Von D for the first time to ink Hepburn on his chest after he had the idea to get tattoos of his favorite beauty queens. Despite a friendship fallout with Von D, Star is clearly pleased with his ink, claiming, "So, I just want to put it out there that no matter what she did to me, no matter what played out, at the end of the day, I respect her artwork. I think that she is one of the best portrait tattoo artists in the entire world."
Kurt Cobain is the centerpiece of Jeffree Star's tattoos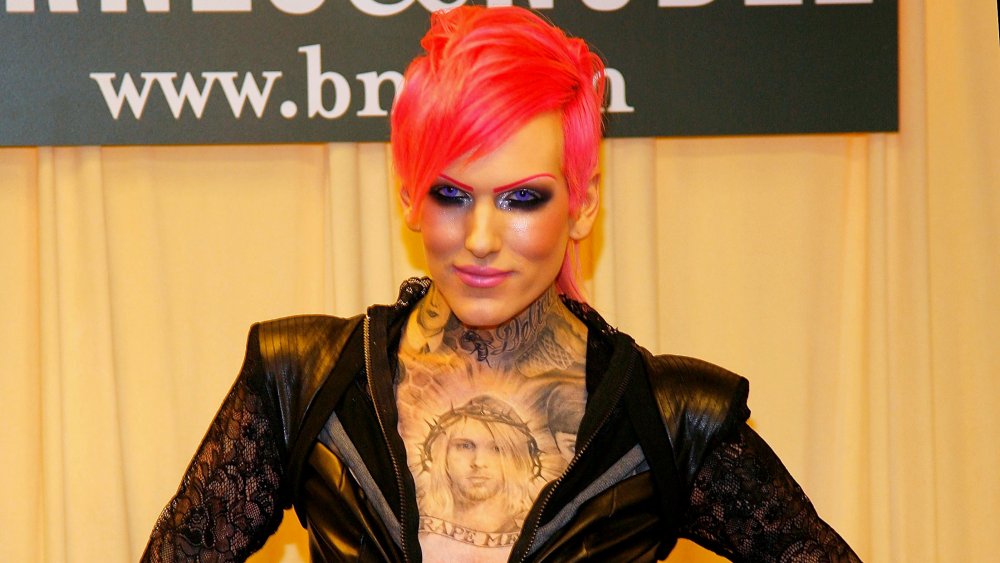 Andy Kropa/Getty Images
One of Star's more visible tattoos is on his neck. He explains, "...the tattoo on my neck, that's my great grandmother who passed away when I was in high school" (via Elite Daily). Not all of us could pull off this type of tribute, but Star makes the memorial piece look almost conventional.
According to Star's YouTube, the centerpiece of his entire body is of Nirvana musician Kurt Cobain. "Kurt Cobain was such an amazing singer, songwriter and human being," Star explains. "His philosophies and his views on life were just way ahead of its time, and his lyrics just really spoke to me." Next to Cobain on Star's chest is a piece of another legendary musician, Elvis Presley. "My mom was such a big fan of his music," Star claims, "so, you know when I was a baby, she would play his records a lot, and I remember, like, really feeling it."
Jeffree Star's sugar obsession lead to his favorite tattoo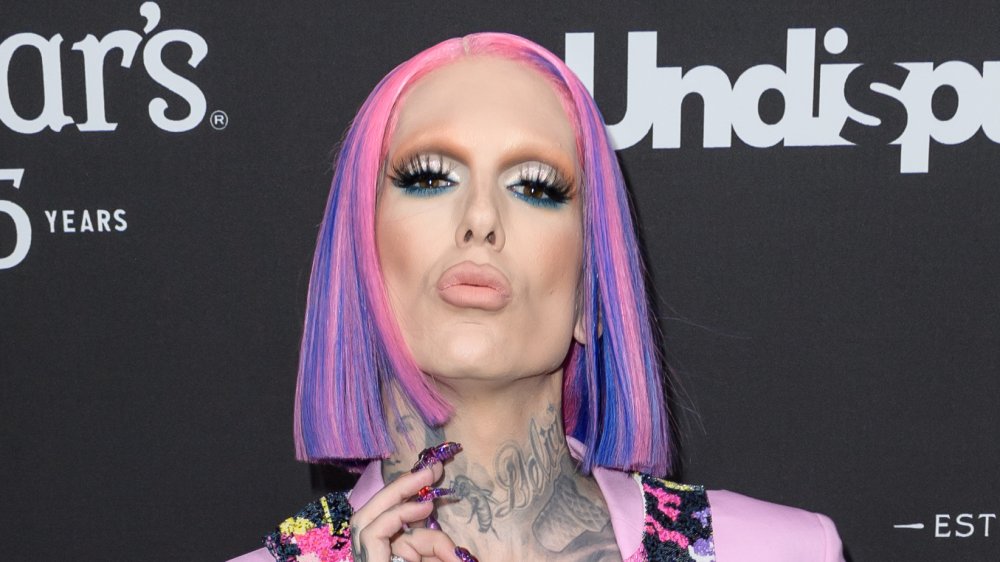 Jason Koerner/Getty Images
With so many tattoos to choose from, it must be difficult for Star to have a favorite piece. In the first episode of The Jeffree Star Tattoo Diaries, Star reveals his favorite tattoo is the one of an ice cream cone on his neck with the word, "delicious" above it. "I am obsessed with sugar" Star explains. "It's been my addiction for a long time. I love sweets, candies, cookies, ice cream." It appears Star has found a more artful and calorie free way to indulge in his sugar addiction.
The beautifully inked YouTube king is open to describing the meanings behind his tattoos. Perhaps his openness is a part of the reason why he has so many followers making him one of the highest paid YouTube stars on the planet (via CBS News). It's safe to assume that Star can afford to ink more pieces on his already heavily tattooed body if he wants to.