The Real Reason It's So Hard To Buy A New Refrigerator Right Now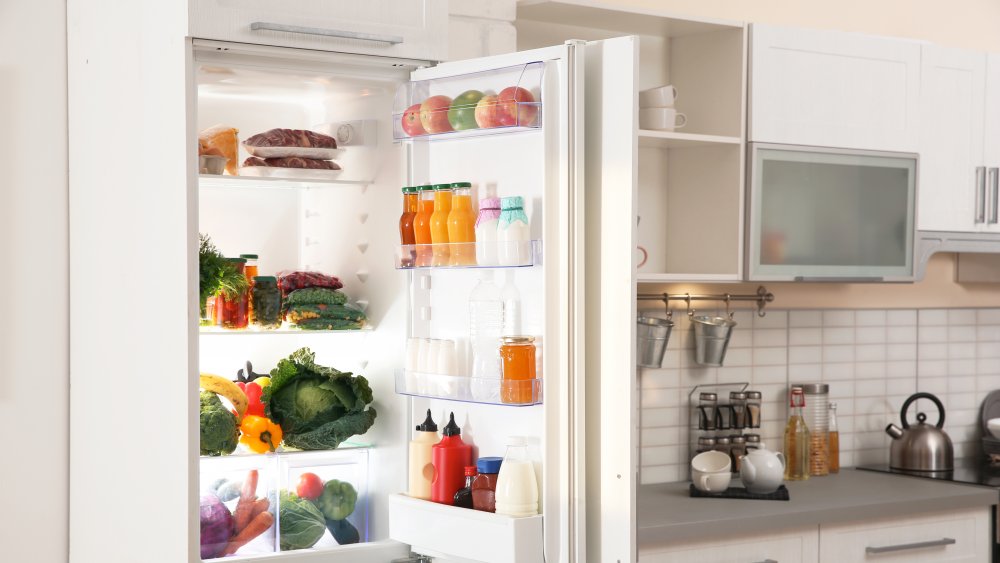 Shutterstock
By now, we've gotten used to not being able to find everything we need in stores. The COVID-19 pandemic has made it hard to buy some goods like toilet paper, paper towels, and even garlic. In some cases, shortages have been because of high demand, but in others, the issue has been because supply chains have begun to collapse during the pandemic.
"Supply chains are like the plumbing of an economy: We don't notice them except when they break, and when they do, it rapidly becomes catastrophic," wrote The Washington Post in April.
One surprising shortage during the pandemic has been refrigerators. A woman named Shay Chandler told NPR that when her refrigerator broke she was told it would take nearly two months to receive a new one. "I found out that all I could buy was a mini fridge," she said. "It's nuts... All the Lowe's all over San Antonio — and San Antonio is a very large city — everyone was out."
There has been an increased demand for home appliances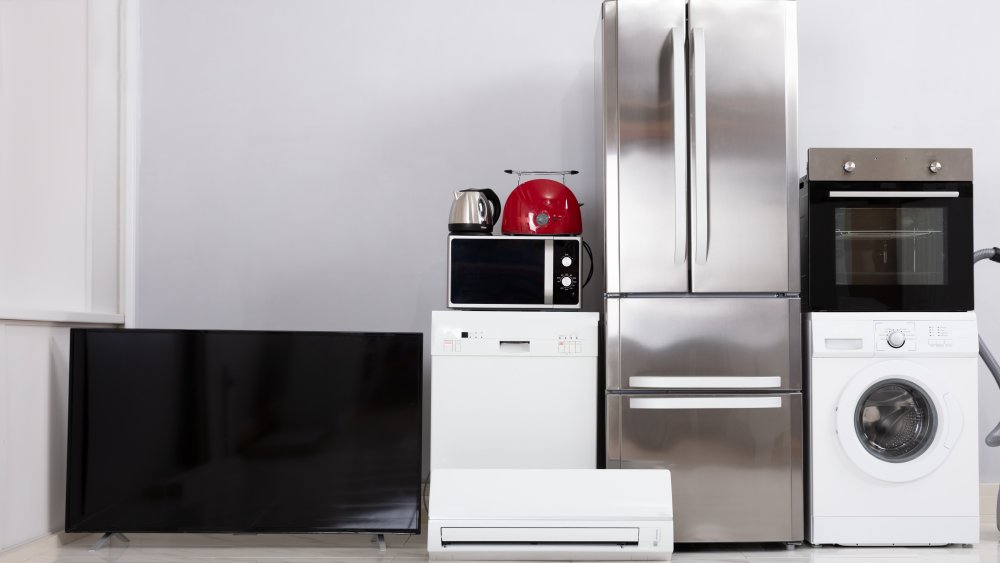 Shutterstock
There have been shortages of other home appliances such as microwaves, dehumidifiers, and dishwashers as more and more people have stayed at home. "We sold more freezers in two days than we did all of last year," Steve Sheinkopf, who runs Yale Appliance, told NPR. "People were storing stuff, because we thought this was the end of times, we needed food."
Part of the increased demand has been because with people staying at home and using their appliances more than ever, they have begun to break. Others, stuck at home, have turned to home improvement projects, such as updating appliances. There are also waves of people moving into new homes and purchasing new appliances. "It's kind of the perfect storm of all these factors that are creating this demand, and brands like LG are ramping up to meet it," John Taylor, chief spokesman for LG Electronics USA," said.
Manufacturer Electrolux said that people staying at home is "causing demand for kitchen appliances to exceed the industry's supply chain." Companies are struggling to keep up, with experts warning that backlogs on some brands and models could extend into next year.