The Sweet Words Gigi Hadid And Zayn Malik Shared After The Birth Of Their Baby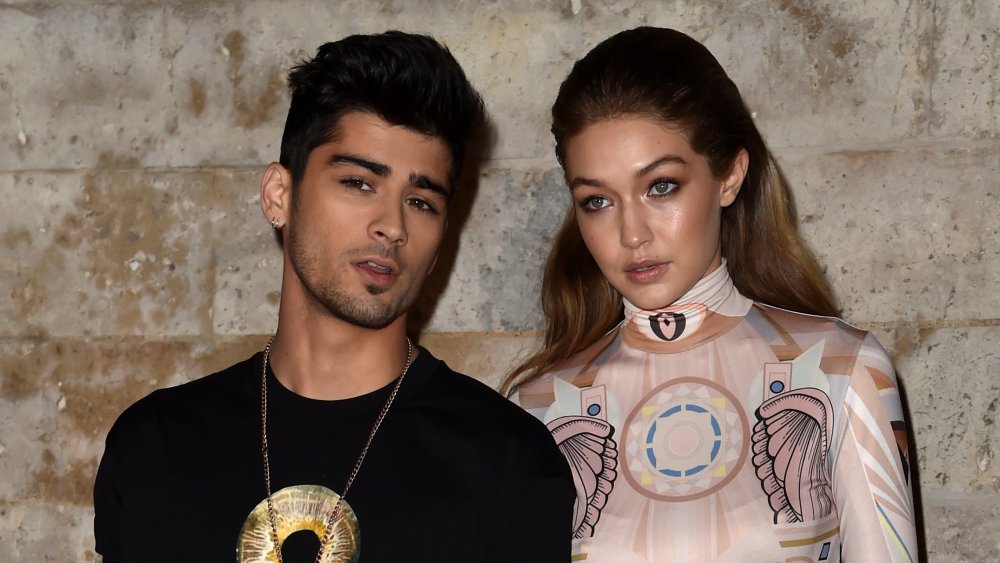 Pascal Le Segretain/Getty Images
Gigi Hadid and Zayn Malik's baby is here! Malik shared the news of the happy couple's new arrival in a heartfelt Instagram post on September 23, which featured a black and white photo of their baby's hand grasping his finger.
"Our baby girl is here, healthy & beautiful," Malik wrote. "To try put into words how I am feeling right now would be an impossible task. The love I feel for this tiny human is beyond my understanding.Grateful to know her, proud to call her mine, & thankful for the life we will have together x."
Hadid also shared a post on Instagram. Like Malik, she shared a black and white photo that doesn't reveal their baby's face, this one of their baby's hand gripping Malik's thumb. "Our girl joined us earth-side this weekend and she's already changed our world," the model wrote in the caption. "So in love."
Gigi Hadid and Zayn Malik kept quiet for most of her pregnancy
Hadid confirmed her pregnancy back in April in an appearance on The Tonight Show. "Obviously, we wish they could've announced it on our own terms, but we're very excited and happy and grateful for everyone's well-wishes and support," she said (via People).
The model didn't provide a lot of pregnancy updates, preferring to prepare for the arrival of her first child in privacy. "Obviously, I think a lot of people are confused why I'm not sharing more, but like, I'm pregnant through a pandemic," she said in an Instagram Live last July (via PopSugar). "Obviously my pregnancy is not the most important thing going on in the world. That's a reason that I've felt that it's not really something that I need to share, apart from with my family and friends."
The couple have continued to maintain their privacy, and have not yet announced their baby's name.