This Is Joanna Gaines' Surprising Celebrity Crush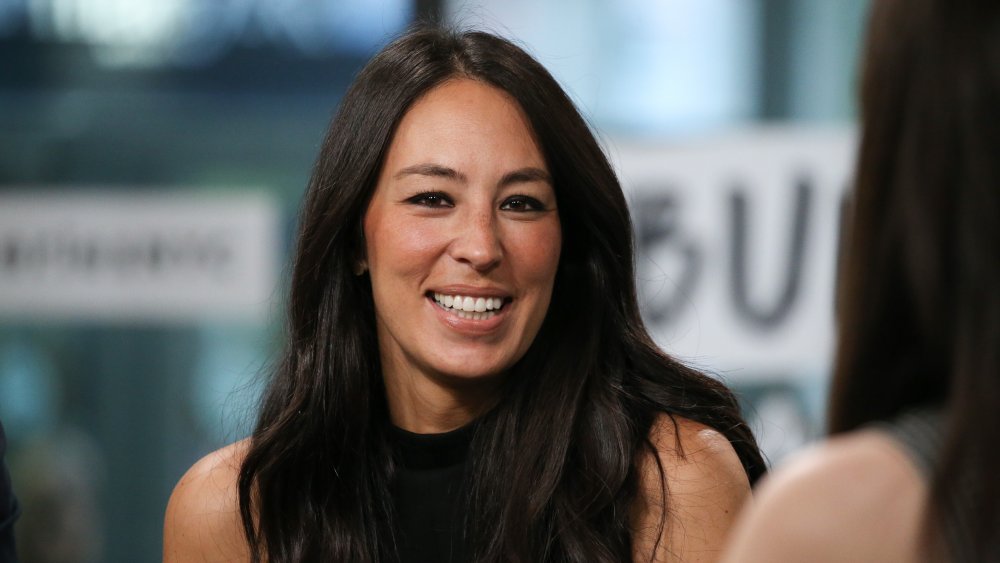 Rob Kim/Getty Images
Chip and Joanna Gaines are each other's ride-or-dies. From HGTV mega-stardom to launching their unstoppable Magnolia brand and spearheading a burgeoning empire, the Gaines are total #couplegoals. They met in 2001 and have been inseparable ever since, with Chip even admitting to Pop Sugar that seeing a photo of Joanna hanging up in her father's automotive shop was enough to convince him that she was the woman he was going to marry.
These days, of course, Chip isn't the only man in Joanna's life. The couple has three beautiful boys, Drake, Duke, and Crew (they have daughters, Ella and Emmie Kay, too) with each of them at different stages of development. As the busy working mother shared on Instagram, her eldest got his driver's permit around the same time her youngest decided he no longer needed his mother's help climbing the stairs. As it turns out, however, there's another man in Gaines' life. Or, at least, there used to be.
Joanna Gaines is unashamed of crushing on this former late night TV host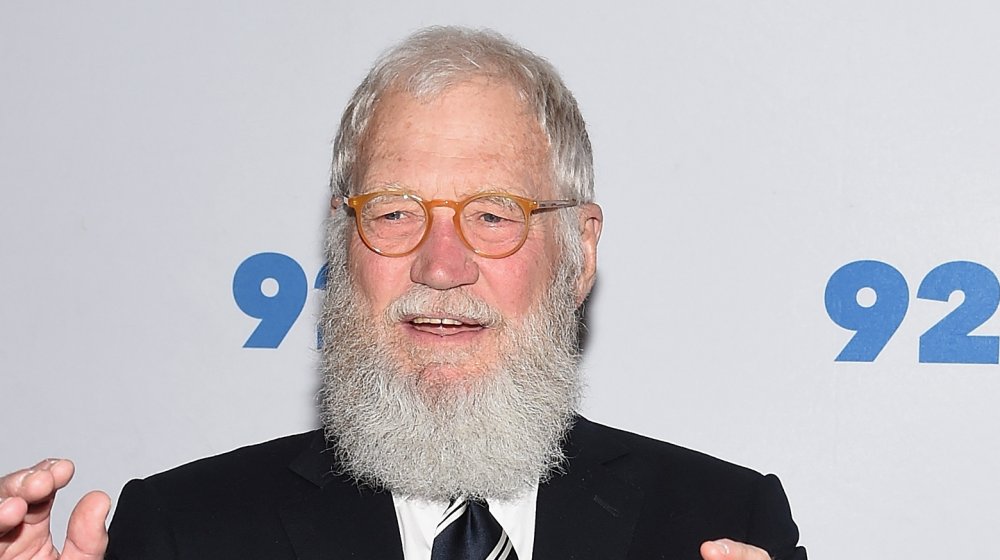 Dimitrios Kambouris/Getty Images
According to People, the home renovation expert confessed in an Instagram Story that her celebrity crush is none other than legendary TV host David Letterman. Alongside a shot of a framed photo of Letterman displayed in the Magnolia offices, Gaines admitted that when she and Chip first began dating, "He asked me who my celebrity crush was. I quickly answered and said @letterman."
Her husband, on the other hand, only has eyes for her. So much so, in fact, that he knew when they were first getting together that he'd have to grow up fast to justify Gaines staying with him. After they first met, at her father's shop in Waco, Texas, he told People, "It felt like there was this real transition. I matured and grew up. It just kind of clicked in my brain: 'This is going to work.'" Maybe, in an alternate reality, Letterman would've walked into that shop and had the same realization. Of course, we're glad it worked out the way it did!