Here's Why Nobody Wants To Buy Groceries From Big Lots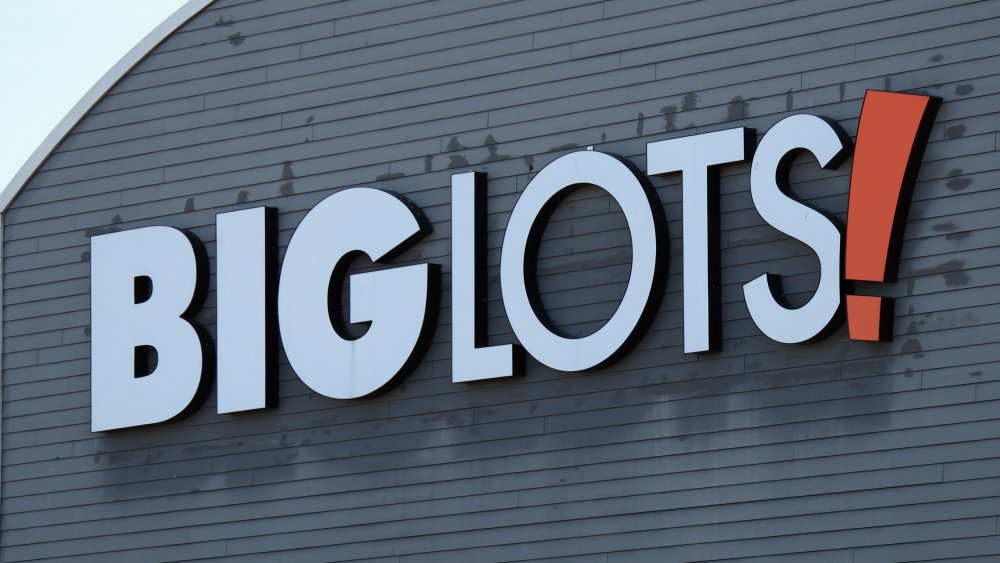 Bruce Bennett/Getty Images
Big Lots is known for big deals. According to its site, the retailer has more than 1,400 stores in 47 states. The bargain shop sells many items like clothing, furniture, makeup, and even cleaning supplies at very affordable prices. The retail chain is able to offer such low costs because it's a liquidation store, meaning the company buys bulk items from stores that are going out of business or have a surplus of inventory (via Shareably). Unfortunately, this also means the quality of these items can vary greatly. 
There are some incredible deals you can find on items like furniture, which can be costly at other retailers. Big Lots also has amazing prices for cotton sheets that will make your next slumber soft and cozy. But there are definitely other things you want to avoid buying, like groceries.
Why you might not want to buy groceries from Big Lots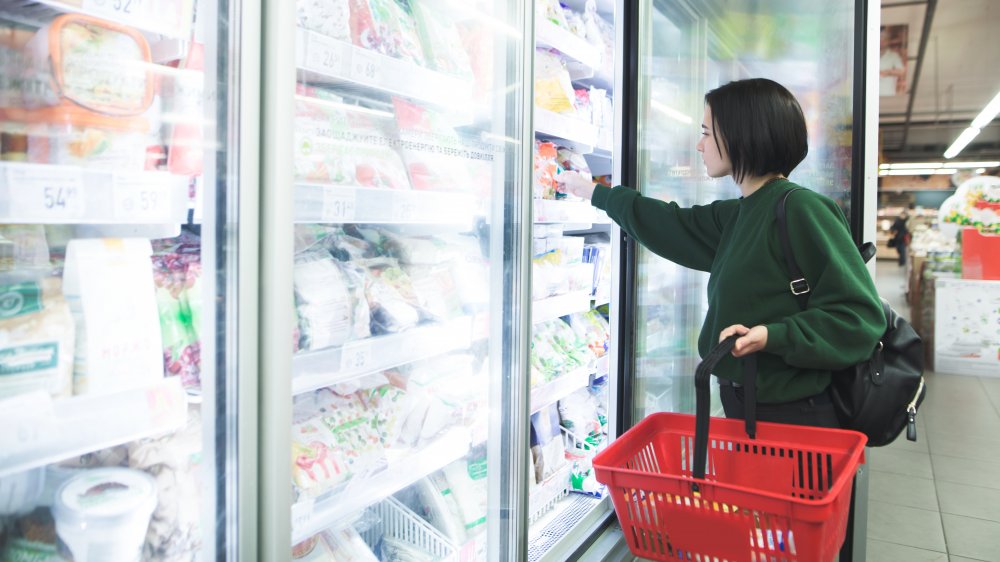 Shutterstock
Some of the Big Lots locations have freezer food items that are at a great price, but you should be careful. Shareably recommends always checking the expiration dates on these foods because they may have been there awhile. It's also worth noting the items allegedly sit in trucks and thaw before being refrozen again — yikes. 
Another product you should avoid is spices. Let's be honest, most of us want to cook with fresh items to get the best quality flavor. So when spices like oregano have been sitting on the shelves for a long time, how good is it really going to be in your pasta? Big Lots also tends to sell larger containers of spice, making it hard to use up the bottle without it going bad. A Reddit user confirmed items that are being sold can be expired, but admitted sometimes the value is worth it: "The containers are sometimes a little store worn, and sometimes the goods are a little past their sell-by date, but it's usually about 75 percent cheaper than other stores that sell the same kind of things." 
Apparently, Big Lots has taken notice of some of these issues because the company recently decided to scale back its grocery selection, according to Coupons In The News. It explained that the numbers show people don't want to do their grocery shopping at Big Lots anymore.