Here's Why You Should Make The Switch To Press-On Nails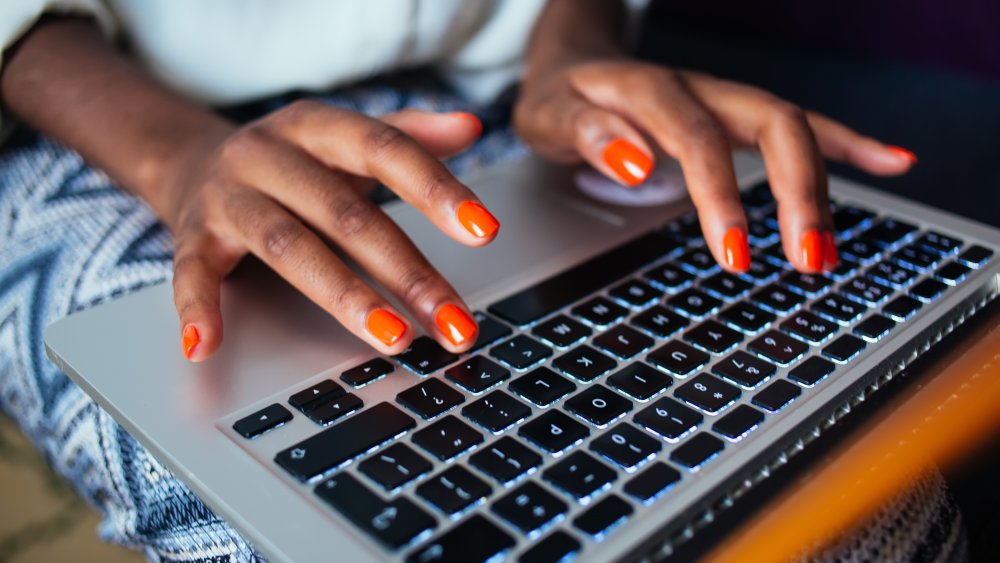 Shutterstock
As more of us have made the switch to shellac manicures, a new trend is threatening gel's reign supreme. Quick, versatile, and simple to switch, press-on nails are super easy to apply and remove.
Most press-on nails are made of acrylic resin that mimic the salon-quality look of your favorite manicurist's shellac (via Byrdie). Depending on what you need, you can find the right option for whatever you're looking for. You can get press-on nails for a few bucks or you can go the high-end route and splurge — whatever budget you have, you can still have a fresh mani. Plus, you get the full kit of everything you need when you purchase.
Getting a full set of acrylics or using gel works to extend the length of your nails, while press-ons take up the entirety of your natural nail (via HuffPost). To get them to last as long as possible, start with your prep work – think washing your hands, removing any oils or lotions, and buffing any rough spots. Wipe down with alcohol or acetone to get the best application surface.
Fit your nails before you glue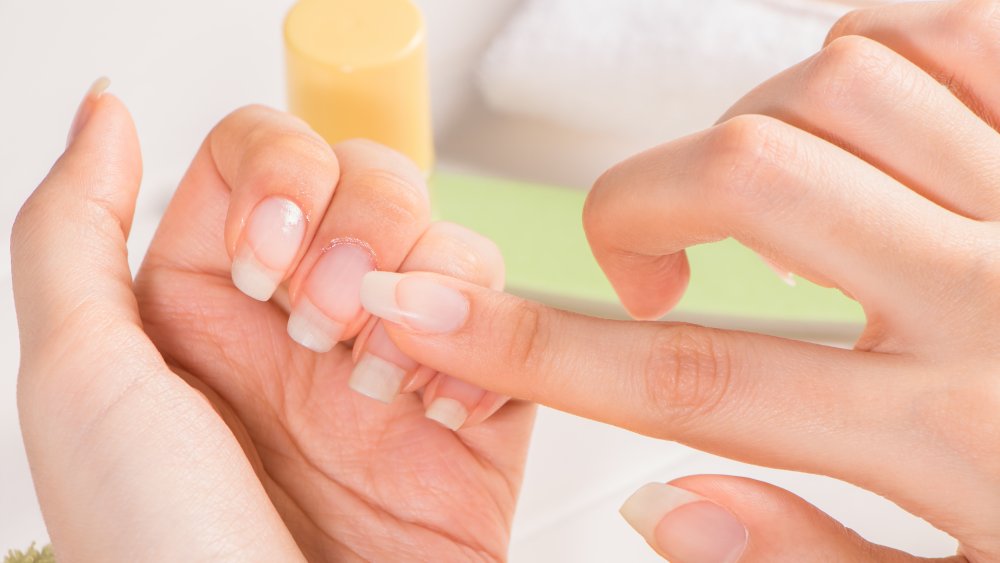 Shutterstock
If you've ever used press-on nails, you know that getting the perfect fit can be tough. Apparently, the trick lies in measuring before you glue. Licensed manicurist Kelley Baker tells HuffPost that, "A lot of people skip this step, but fitting the [press-on nails] to your natural nails before gluing them on can really help ensure a durable, long-lasting set of press-ons." This is important since one of the main reasons press-ons fall off is a poor fit.
When measuring your press-ons, they should cover the full span of your nail from side to side and top to bottom. The lower half of your nail should look similar to your natural cuticle as well. If all of this sounds like a hassle, you can order pre-fit press-ons to save time.
Since press-ons don't involve soaking your nails in acetone to remove and require minimal buffing, they're a much healthier option for your nailbed. Instead of wearing down your nails, this option keeps it pretty simple. The nails loosen naturally as well, meaning that they don't require a ton of scraping to get them off. A chic, affordable, and easy option, press-on nails seem to be the obvious manicure choice many people are opting for.