The Story Behind The Spice Girls' Iconic Nicknames Revealed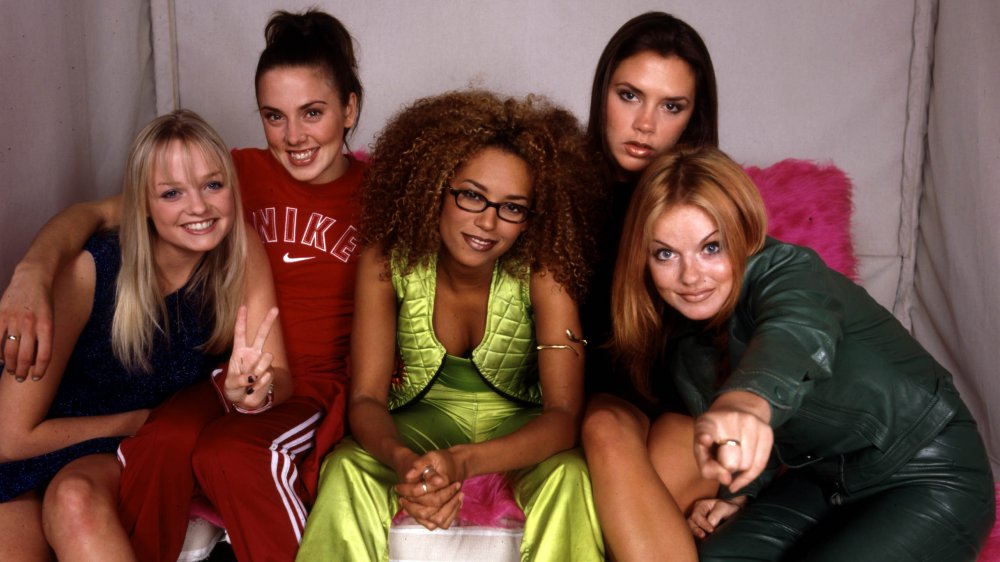 Ann Summa/Getty Images
If you're a millennial, you likely grew up obsessed with the Spice Girls. During the '90s, the iconic group swept the world with tweens everywhere embracing their message of "Girl Power." Hits like "Wannabe" catapulted them into global pop culture phenomenon status, as reported by the BBC. The famous song has female empowerment lyrics like, "If you wanna be my lover, you gotta get with my friends / Make it last forever, friendship never ends." Most of us can't even read those lyrics without singing them in our heads. The Spice Girls also made history selling a staggering 85 million records worldwide, making them the best-selling girl group of all time, according to Billboard. 
The group consisted of Victoria Beckham "Posh Spice," Melanie Brown "Scary Spice," Emma Bunton "Baby Spice," Geri Horner "Ginger Spice," and Melanie Chisholm "Sporty Spice" (via BBC). Girls everywhere argued over which one of their friends could portray each Spice. But do you know how the Spice Girls got their infamous nicknames? The story is pretty surprising.
The unusual source who gave the Spice Girls their famous nicknames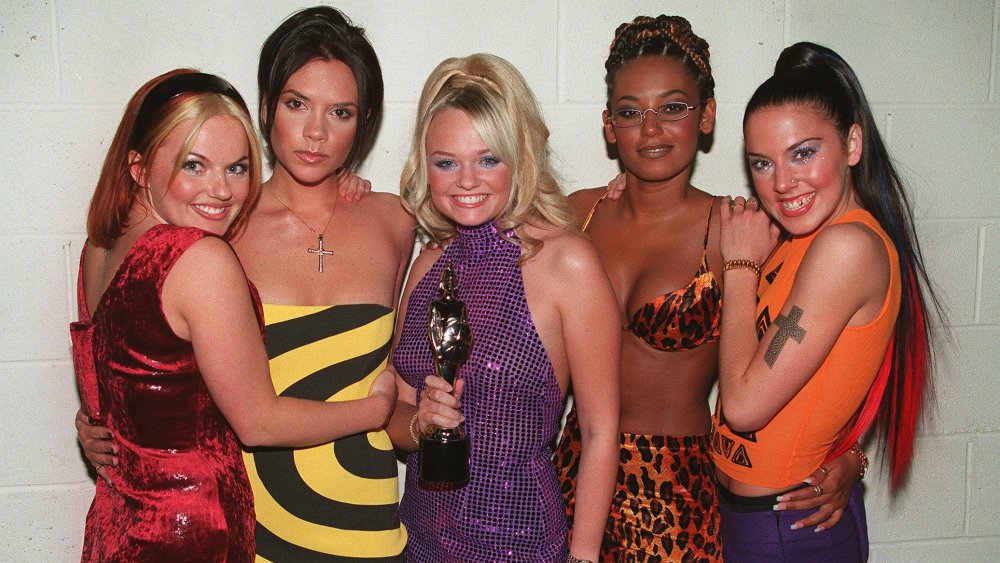 Dave Hogan/Getty Images
The Spice Girls were originally named Touch, according to The Guardian. This led the group to feel bland and they wanted to change that. "We felt like we had to fit into a mould," Mel C told The Guardian. "And then we realized that we were quite different personalities, different to each other and to all the female groups in the past. We also realized there was a lot of strength in that."
Marie Claire reports the group ultimately decided to change their name after the ladies switched management. The nicknames came soon after that from an unexpected source: a journalist who interviewed the women and made them up. "It was a lazy journalist who couldn't remember our names!" Mel B revealed on The Rachael Ray Show. "She said, 'That one's sporty, that one's posh, and that one's definitely scary because she's really loud.' The names just stuck, and we didn't mind that!"
Apparently, we have a forgetful journalist to thank for their now iconic nicknames we all know and love. Sometimes the truth is truly stranger than fiction.