The Truth About Chris Wallace's Famous Father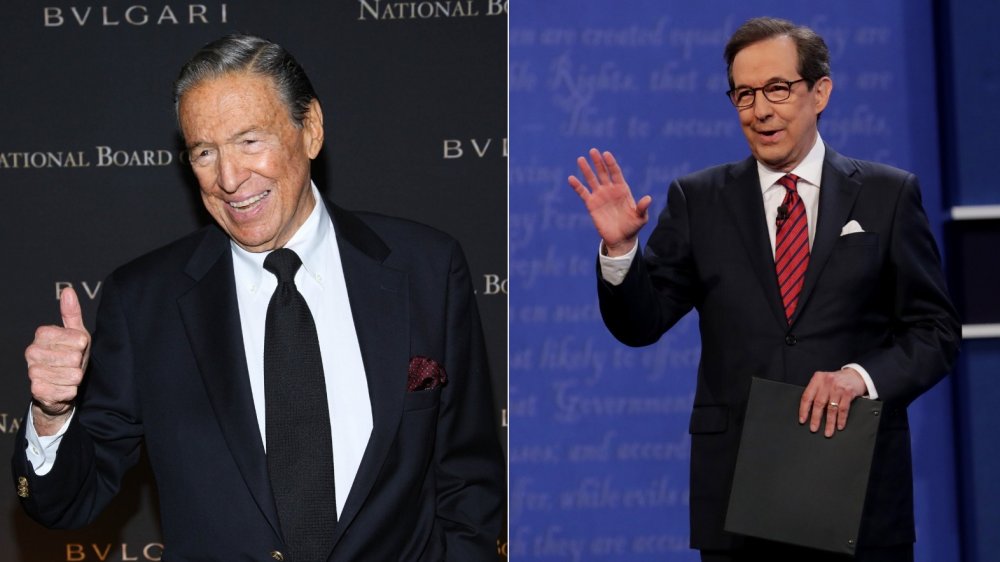 Stephen Lovekin, Chip Somodevilla/Getty Images
You know Chris Wallace as the unlikely host of Fox News Sunday, as well as the upcoming moderator for the first presidential debate. Famous for his direct, ambush-style interviewing, and one anchor on Fox that President Trump isn't a fan of because he chooses impartiality in his reporting instead of the traditional right-leaning rhetoric of the popular conservative news network, Wallace's style is reminiscent of reporting from the '70s and '80s (via Vox and Mental Floss). This is a throwback to the journalistic stylings of yesteryear, which makes sense, as his father was famed 60 Minutes anchor, Mike Wallace, and has been one of his biggest professional influences (via Parade).
And while the younger Wallace has spent the last 50 years developing his own broadcast style, there's no denying that it was his father that not only paved the way for his career, but also changed how news was reported. Mike Wallace created a platform for journalism and entertainment to combine, and still results in the dissemination of important information to the public. He was an Emmy award-winning anchor on 60 Minutes starting in 1968 to his last televised interview in 2008 when he was 89 years old. He died four years later at 93 (via The New York Times).
Mike Wallace's career in journalism was born in tragedy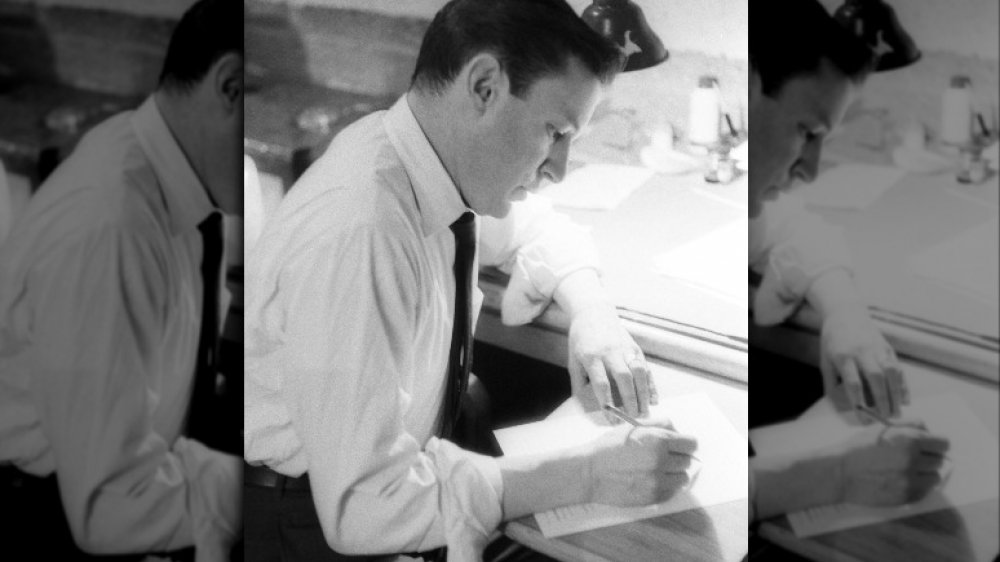 Michael Ochs Archives/Getty Images
Mike Wallace started his career in advertising and acting, and surprisingly, even hosted a variety of game shows in the 1950s (via Vanity Fair). Known to put his work before his personal life, a failed marriage of only two years, followed by a quick remarriage, and subsequent move from Chicago to New York ultimately severed his relationship with his two young sons, Peter and Chris. In an interview with Playboy from 1994, Wallace admitted, "Chris was in Chicago and, as a little kid, had no idea who I was. I was wrapped up in my work and my new marriage ... I was an absent father."
More than a decade later, personal tragedy struck. His eldest son Peter died in a hiking accident in Greece at just 19 years old. It was the wakeup call that would change the course of Mike Wallace's life. He vowed to reconnect with his son Chris and become a stable figure in his life, and that ultimately led him to a position as a CBS News correspondent. Six years later, 60 Minutes was born (via CBS).
Mike Wallace became a voice for people living with mental illness
Bryan Bedder/Getty Images
Famed TV personality Dick Cavett famously said of Mike Wallace, that merely the mention of his name "has been known to strike fear in the hearts of brave men and women (via CBS)." And that was certainly true in front of the camera, but behind the scenes, Wallace was suffering a lifelong battle with depression (via ABC).
His personal struggles unsurprisingly led to a string of failed marriages and relationships, but it was a libel lawsuit in the early '80s by retired Army General William Westmoreland that resulted in a suicide attempt that would, thankfully, force the news icon to seek professional help. The lawsuit was eventually dropped, but it was Mike Wallace's willingness to talk about his personal struggles that he's remembered for. When asked if he had any advice for others who might be suffering he candidly said, "You're not a nutcase if you want to go see a psychiatrist."
There is still a stigma attached to mental health issues in 2020, so his willingness to discuss his challenges made Mike Wallace a beacon of hope nearly 40 years before it was openly talked about. As Dr. Carol Bernstein, associate professor of psychiatry at New York University School of Medicine explained in an interview with ABC, "What Mike Wallace did by his willingness to talk about his depressive illness was extraordinary. That kind of openness with something that is usually shunned, avoided, and stigmatized in our society was very brave and courageous of him."
If you or anyone you know is having suicidal thoughts, please call the National Suicide Prevention Lifeline​ at​ 1-800-273-TALK (8255)​.