What You Didn't Know About The Deschanel Sisters' Famous Parents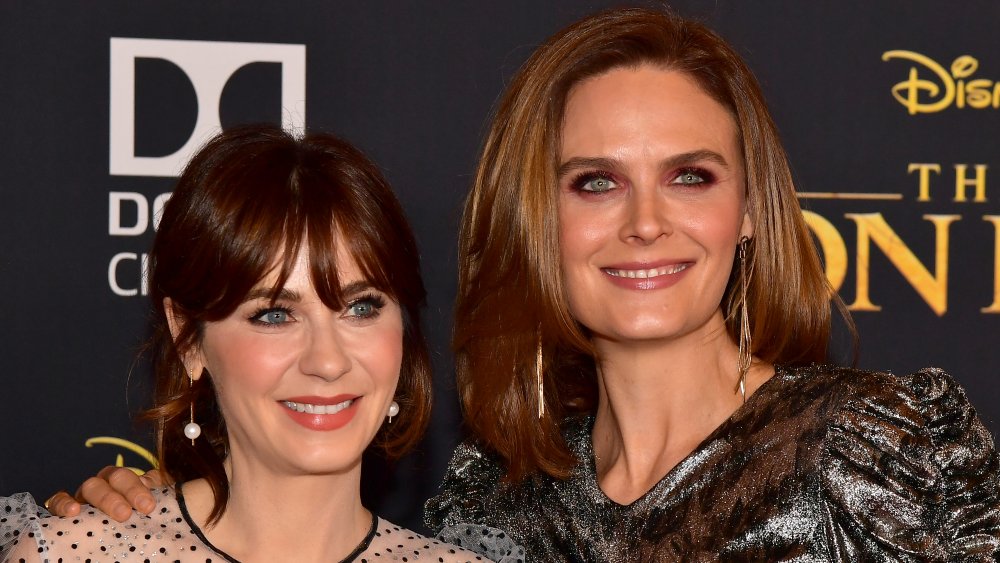 Matt Winkelmeyer/Getty Images
If you didn't know that New Girl's Zooey Deschanel and Bones' Emily Deschanel were sisters, you're probably going to be surprised to learn that they also have famous parents. Yes, really — according to The Hollywood Reporter, their father is an Oscar-nominated cinematographer named Caleb Deschanel and their mother is a Twin Peaks actor named Mary Jo Deschanel. In other words, they were pretty much destined for success.
In fact, Zooey attributes much of her success to her father. Sharing a now-deleted photo on Instagram of the family on the red carpet at the premiere of the remake of The Lion King (which her father was the cinematographer) the sitcom star wrote, "My dad is the director of photography on the new Lion King. So proud and excited to see it!" She continued, "He's the best and taught me so much about filmmaking" (via The Daily Mail). 
Zoeey and Emily Deschanel have loved the spotlight since they were kids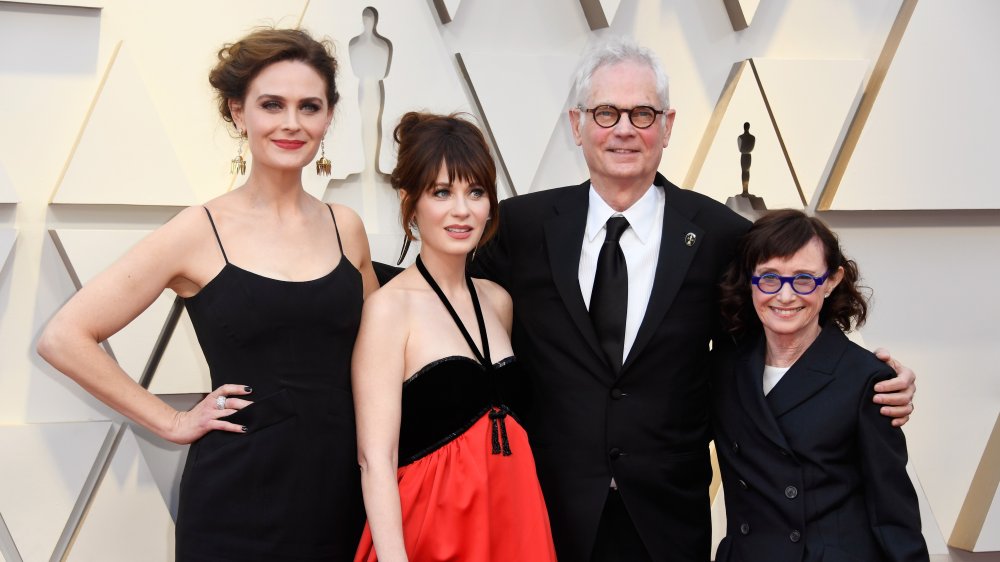 Frazer Harrison/Getty Images
Their parents' success didn't mean they didn't have to work to get where they are today. "She's wonderful and sympathetic, but she's not just going to listen to you complain," Emily said of her mother to Women's Health. "Whenever I was considering giving up acting entirely, she'd remind me that life is hard and that the world doesn't owe you anything. You have to work your butt off to get your dreams," she continued, adding, "She'll make you take action — which I think is a good thing."
But according to their famous dad, the Deschanel sisters were born to act or at least be on the stage. "They went to a high school that did a fundraiser every year, a cabaret show, where they would do skits and sing and do funny little bits," the Apocalypse Now cinematographer revealed to The Hollywood Reporter. "And both kids, since they were 12 or 13, would get up in front of 2,000 people and not feel nervous," he continued, adding, "If I got up in front of so many people, I'd just melt."