Lawyer Breaks Down Mary Trump's Lawsuit Against Her Uncle Donald Trump
We all know to expect that "October surprise" — a scandal involving a presidential candidate, which just happens to hit the news cycle in the month before the election. In the case of President Donald Trump's campaign, before we've even eked out of September, there have been several — including that he's only paid $750 in income taxes in 2016 and 2017 (per The Hill). Another big bombshell is a lawsuit filed last week by Trump's niece, Mary, which alleges that the Republican incumbent and his siblings swindled her out of millions of dollars that she was owed after Fred Jr, their brother and Mary's father, died, as well as defrauded her after the death of her grandfather, Fred Sr (per CNBC). So what is the likelihood that Mary Trump will win her lawsuit?
In an interview with The List, attorney Jamie White of White Law PLLC, explained the basis of this lawsuit — and offered insights about Mary's chances of winning in court. "Mary Trump has made allegations that Donald Trump and his family committed fraud and breached their fiduciary duty to her in relation to her grandfather's estate," White explained, adding that lawsuits like these are extremely common. "There is nothing unusual about families arguing about the validity of settling estates." As for whether Mary Trump will win — according to White, that's hardly a sure thing.
Mary Trump's case could get dismissed, attorney says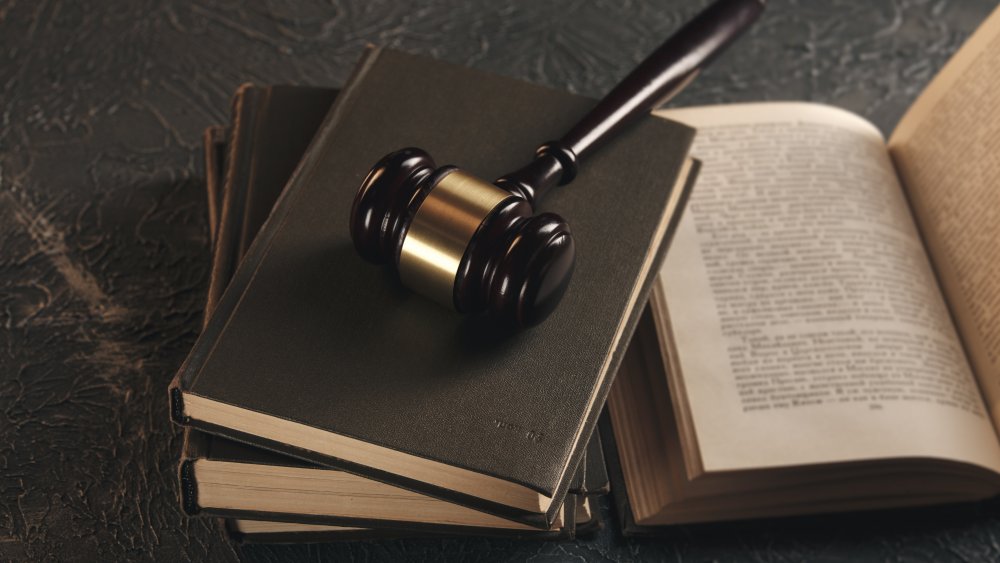 Shutterstock
In fact, White said that it's possible Mary Trump's case could get tossed from the get-go. "There are procedural hurdles Mary Trump will have to overcome if she is to prevail, most notably the statute of limitations," he explained. "In the state of New York, an action for fraud must be commenced within six years of [the] fraudulent act. On its face, the allegations appear to be outside of that scope. Mrs. Trump and her attorneys will need to address this issue before the case can be heard and decided on its merits."
This doesn't mean Mary Trump's case has a one-way ticket to the waste basket, though. "What is unique in this case is that it involves the president of the United States," White said. Because Trump indeed is juggling more than one October surprise, he added, it might be more likely that Mary Trump's case will get heard. "This president is surrounded by allegations of lying and misdealing," White pointed out. "It is possible that some of this behavior could be relevant and admissible in Mary Trump's lawsuit." As for the timing of Mary Trump's lawsuit, "launching a lawsuit three weeks before a presidential election will certainly bring critics," White noted. "With that said, if there is an appropriate time to expose a sitting president as a crook and fraud, it is now."