Ivanka Trump's Debate Outfit Cost A Small Fortune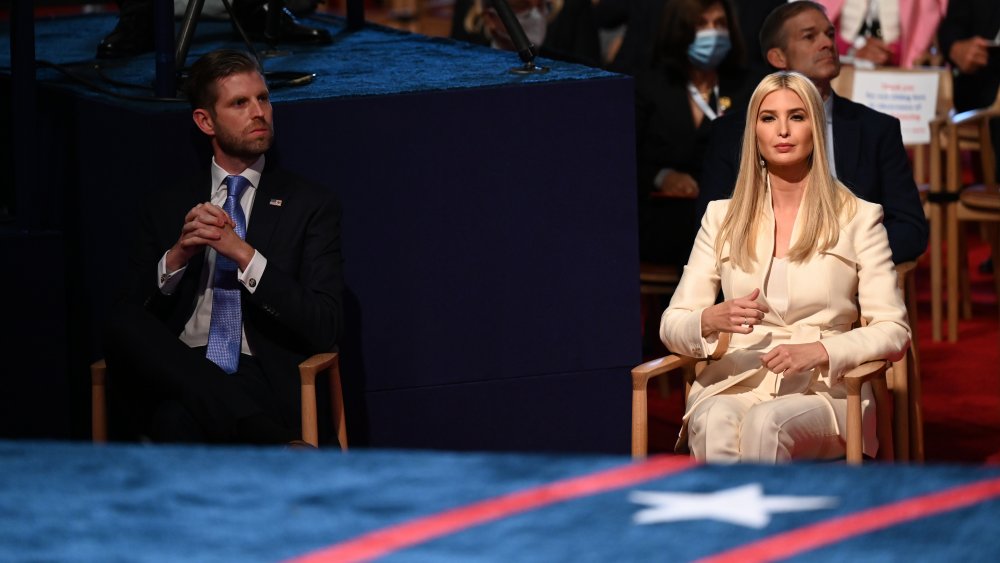 Pool/Getty Images
Ivanka Trump was looking, as always, perfectly groomed during the September 29 presidential debate between her father, President Donald Trump, and the Democratic nominee, Joe Biden, in Cleveland, Ohio. The 38-year-old advisor to the president was not only part of the debate's audience but central to one of the debate's key questions. For example, the explosive New York Times article which framed media conversations in the lead up to the debate (the one that condemned the president for hardly paying income taxes over the past 15 years) names Ivanka as a possible conspirator. "Helping to reduce Mr. Trump's tax bills are unidentified consultants' fees, some of which can be matched to payments received by Ivanka Trump," The New York Times' investigation noted. 
No wonder Ivanka Trump was on a mission to look her very best — professional, serious, and stylish. And perhaps most of all, unruffled. Media outlets first caught wind of the president's daughter as she stepped elegantly off of Air Force One at Cleveland Hopkins International Airport, accompanied by her father and First Lady Melania Trump. White seems to be Ivanka's go-to look, and it's hardly a surprise that the former head of a fashion label knows how to get dressed for a special occasion as momentous as this one. 
But this time, Ivanka Trump outdid herself. In a cream blazer, wrap belt, matching business pants, and metallic, gold stilettos, Ivanka Trump looked like a modern-day Ice Queen. 

How much did Ivanka Trump's 2020 debate look cost?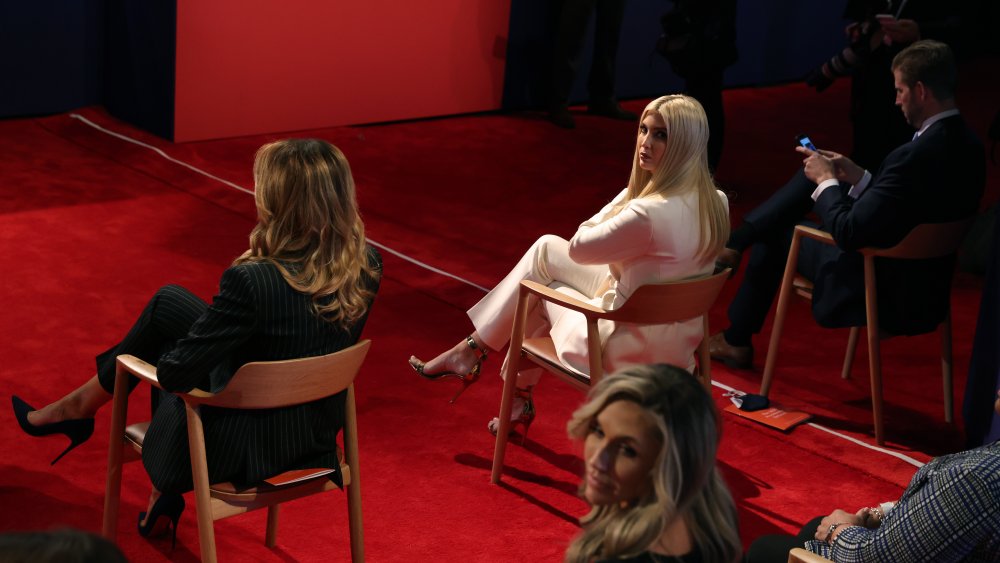 Scott Olson/Getty Images
Don't be fooled by her effortless looks, though. The United States may be in the midst of the greatest economic recession since the great depression (via The Wall Street Journal), something that presidential candidate Joe Biden was happy to point out during the opening stage of the debate. Ivanka Trump, clearly, isn't feeling it. Instead, she arrived at the debate in expected high fashion, with The Daily Mail reporting that Ivanka spent at least $7,900 dollars on her debate day, head-to-toe look. 
Her cream blazer, a Gabriela Hearst creation, reportedly cost an incredible $3,210. Meanwhile, Ivanka's white, quilted Chanel purse cost her $4,700. As for Ivanka's pants? They are not inexpensive either. Other pants in Gabriela Hearst's collection cost about $1,500. But, at this point, we're just speculating. We don't know, yet, either, what Ivanka's gold and pearl earrings cost (or, for that matter, what she dished out for her flowered face mask), but we can pretty much guarantee you it wasn't at all cheap (via Instagram).
It's also unclear what the First Daughter spent on makeup and hair, but those looks were no less flawless than her outfit. Ivanka showed off sleek, blown-out tresses, parted down the middle, along with a smokey eye and dusty rose lipstick, per The Daily Mail. Overall, her beauty routine didn't stray far from her usual minimal and professional look.
Ivanka Trump has always had a taste for high fashion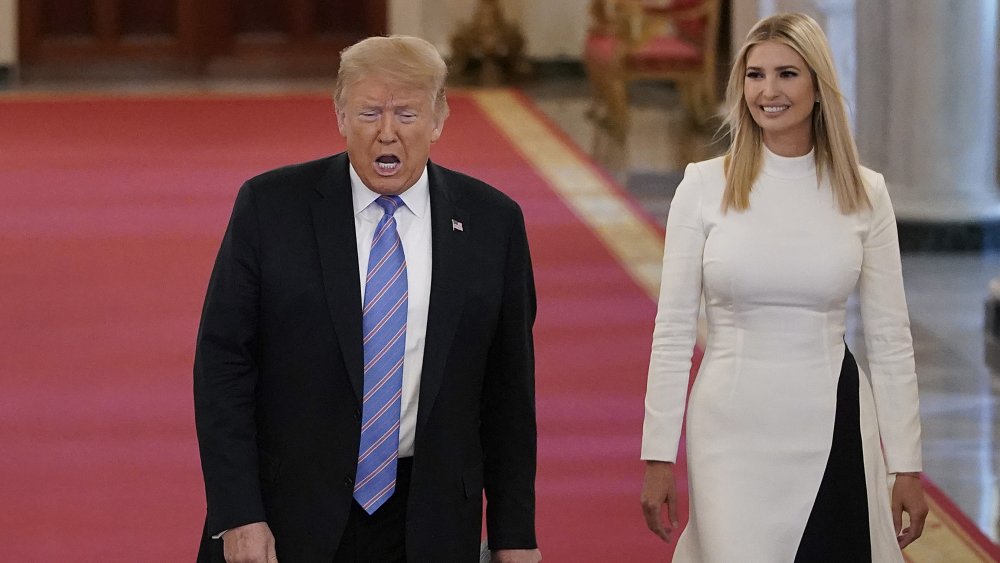 Drew Angerer/Getty Images
The former model has always had an eye for fashion, even attending Chanel shows during her teen years, according to Town & Country. However, once her father took office, Ivanka reportedly turned to a celebrity stylist to refine her look for the political sphere (via The Hollywood Reporter). Enter Cat Williams, a New Yorker trained in Sydney, Australia, who previously worked with a company that styled clients including Meryl Streep and Lupita Nyong'o. Williams is credited with being the mastermind behind Ivanka's biggest fashion moments.
And it seems Ivanka is partial to the designer of her debate night look, even wearing one of Gabriela Hearst's wrap jackets while taking her daughter, Arabella, to school just this fall, according to StarStyle. A similar coat on the designer's website retails for an incredible $1295. So, it seems no matter what's on Ivanka's schedule, she'll turn out in nothing but great fashion — that costs a small fortune.