Jake Tapper's Debate Commentary Is Causing Quite A Stir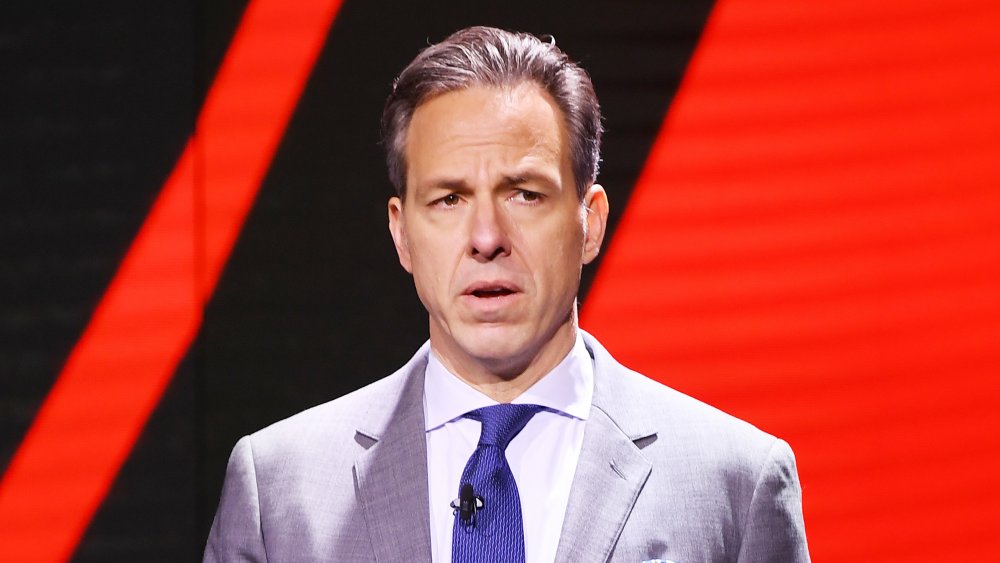 Dimitrios Kambouris/Getty Images
The first presidential debate took place at Cleveland's Case Western Reserve University in a smaller-than-normal crowd which had been thinned out and social distanced because of the coronavirus outbreak. The topics which were meant to be discussed included the Supreme Court and Trump nominee Amy Coney Barrett, the COVID-19 outbreak, the economy, the candidate's records, the climate, and election integrity (via The Washington Post). And while TV Guide noted that research had shown the debates would not have much of an impact on voters, the event is usually highly watched.  
Those of us who set aside 90 minutes to watch the first presidential debate might feel that the time would have been better spent doing something else, because as CNN anchor Jake Tapper put it: "That was a hot mess, inside a dumpster fire, inside a train wreck" (via Twitter). Yashar Ali quoted the veteran newsman and reporter Dana Bash, saying "@jaketapper: "The American people lost. That was horrific." @DanaBashCNN: "We're on cable so I can say this: that was a sh** show."
The debate was characterized by interruptions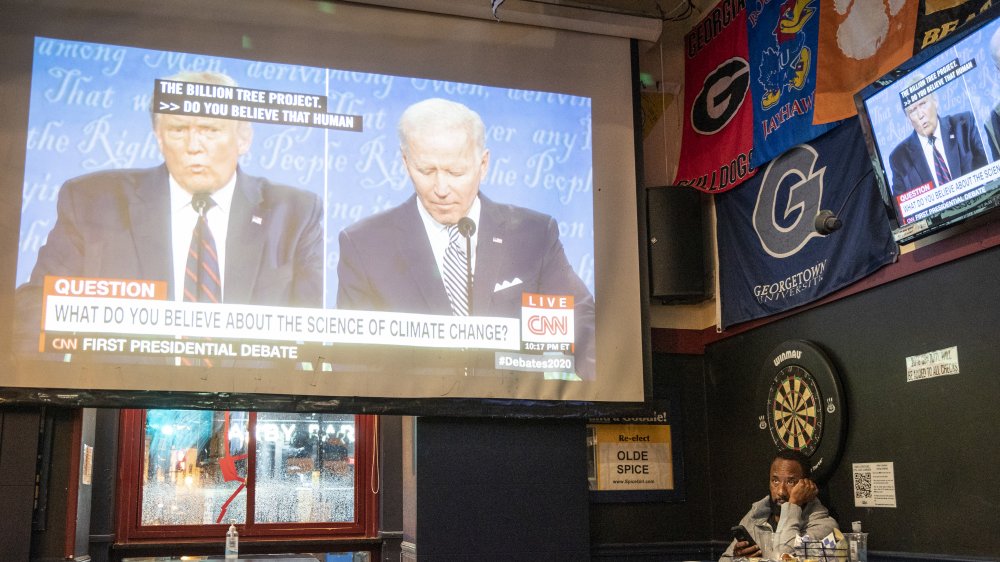 Sarah Silbiger/Getty Images
As The Washington Post points out, the president ignored the rules agreed upon by his own team and interrupted both his rival, Democratic contender Joe Biden as well as the moderator, Fox News" Chris Wallace, numerous times. When called upon to condemn white supremacists, he failed to do so, and instead called on the Proud Boys group to "Stand back and standby." Donald Trump also continued his attacks on the mail-in ballot system, which drew criticism on Twitter from his estranged niece Mary L Trump who said: "He is being allowed, on national television, to sow uncertainty about the upcoming election. Everything he just said is a lie. Everything. He is the fraud."
Other viewers could only agree with Tapper's assessment, tweeting: "Flaming dog poo and the human response" is the appropriate way to characterize reactions to this debate." Another viewer said: "Absolutely best quote of the evening. Go @jaketapper" and a third said: "Thanks for not accepting this as normal"
Hours before the debate, New York Times columnist Charles M. Blow noted he was not looking forward to the debate because as he put it, "What will it really tell us that we don't already know? What will it truly reveal?... Debates are simply a formality, a modern ritual, one with far less meaning than people think. And this one will be even more useless. The choice is already clear."