The Important Legal Restriction In Every Real Housewife's Contract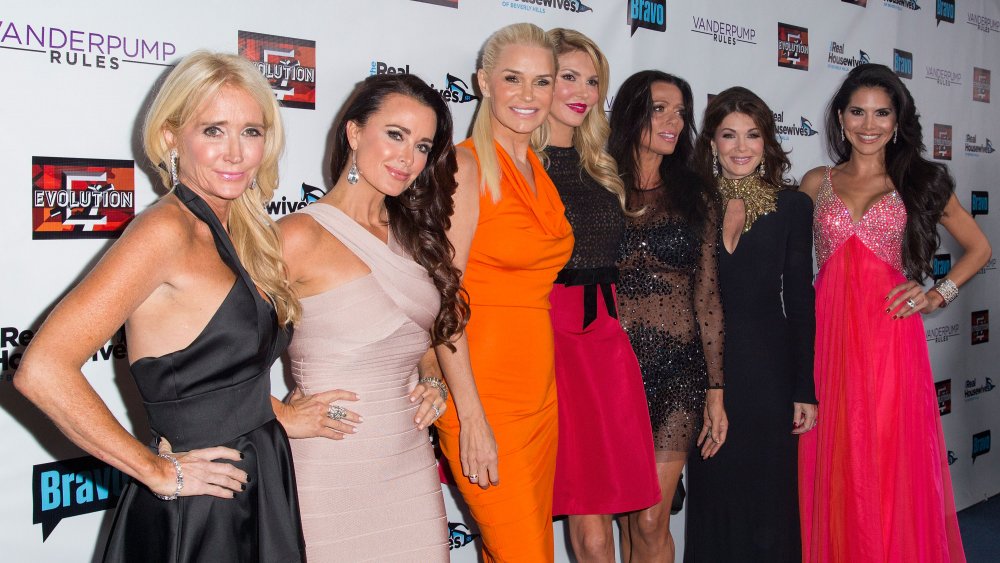 Vincent Sandoval/Getty Images
Glitz and glam aren't the only things that come with your Real Housewives contract. On top of having to audition, film six days a week, and bring the drama, the wives also have to sign the dotted line with Bravo on an important legal topic.
No matter how rocky things get with your co-stars, you are not allowed to sue one another (via Town and Country). Carole Radziwill told BuzzFeed that housewives can only sue one another "if they break the [Bravo] contract." The former Real Housewife of New York also divulged that during her season six drama with Aviva Drescher, "there were calls to lawyers," but she didn't want to drag her publishing house into a lawsuit. 
After Denise Richards sent cease and desist letters to Bravo and Brandi Glanville during season ten of The Real Housewives of Beverly Hills, it appears that some wives break their contracts anyway. Glanville has skirted legal action before when she had harsh words for Joana Krupa. The Real Housewife of Miami planned to sue Glanville for defamation, but the network likely shut it down (via TheThings). The two eventually settled out of court after choice words were hurled over social media.
The Real Housewives have to follow other legal stipulations as well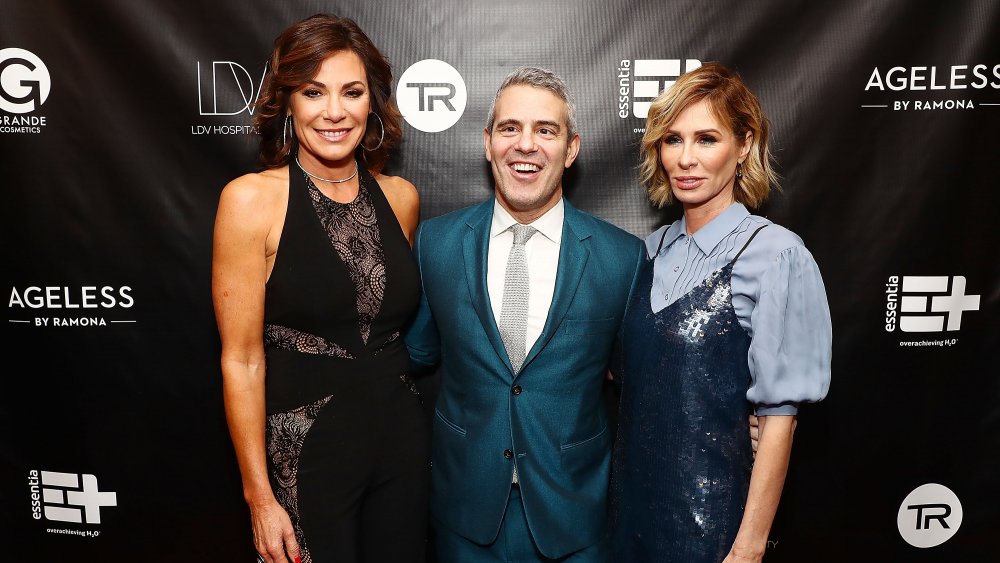 Astrid Stawiarz/Getty Images
Many die-hard Housewives fans will know of the "Bethenny Clause". According to CNBC MakeIt, Bravo initially approached Real Housewives of New York star Bethenny Frankel with a contract stipulating that the network would get a cut of any business she promoted on screen. As the story goes, the entrepreneur refused to sign and ended up being able to keep all of her earnings from her brand, SkinnyGirl.
Since then, following SkinnyGirl's success, Frankel likely has been the last wife to enjoy the benefits of the clause that bears her name. Currently, all cast members sign a contract that gives Bravo a percentage of any revenue they earn from their own businesses during the season (via Women's Health).
In addition to the legal stipulations, each cast member's salary is different. When Frankel returned to RHONY during its seventh season, she made more than $1.5 million, as opposed to her first go-round when she pulled in $7,250. Each season, Housewives' salaries increase and fan favorites can make major cash.
Despite the legal hurdles, it seems that the pros outweigh the cons when it comes to being a Housewife — no matter which franchise you're joining.