You've Been Blending Your Foundation Wrong This Whole Time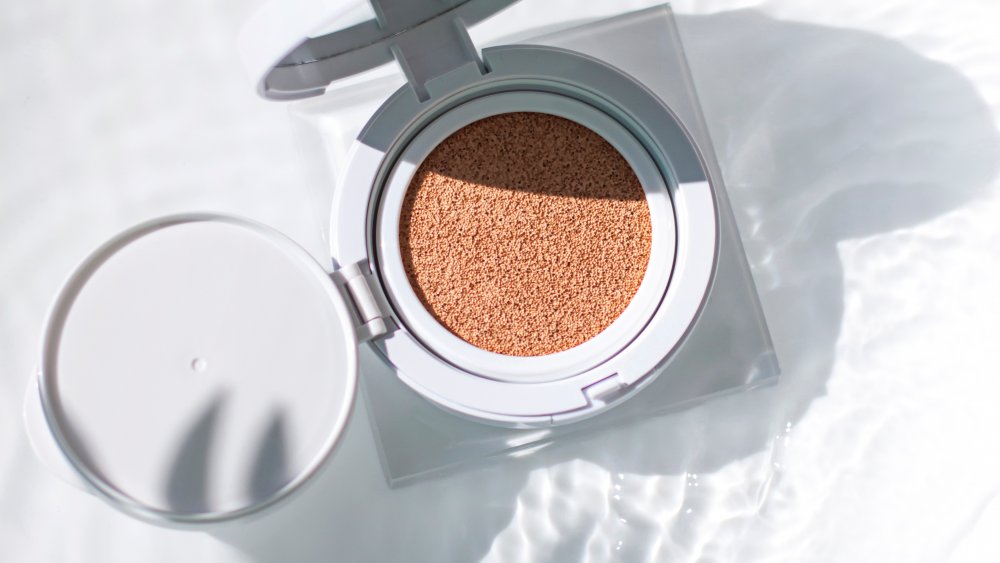 Shutterstock
No one likes cakey makeup, but it still happens. A less than ideal finish can be the result of one-too-many pumps of foundation, the wrong color match, or more importantly, how it was blended. It's more than a matter of spreading it around your face with the tools in your cosmetic bag. In fact there are several techniques that'll help your makeup look more natural and have it living in harmony with your skin.
But before you pick up the bottle, you should understand that your skin type and age play a big role when it comes to applying foundation in a way that looks fantastic on you. If your complexion is especially dry, moisturizing is an absolute must beforehand. A primer or priming and setting spray never hurts either, no matter what kind of complexion you have. For those with more mature skin, it's best to avoid powdered foundation. Instead, stick with textures that lean towards liquid or gel and start with a small amount, since you can always build your coverage.
How to best blend your foundation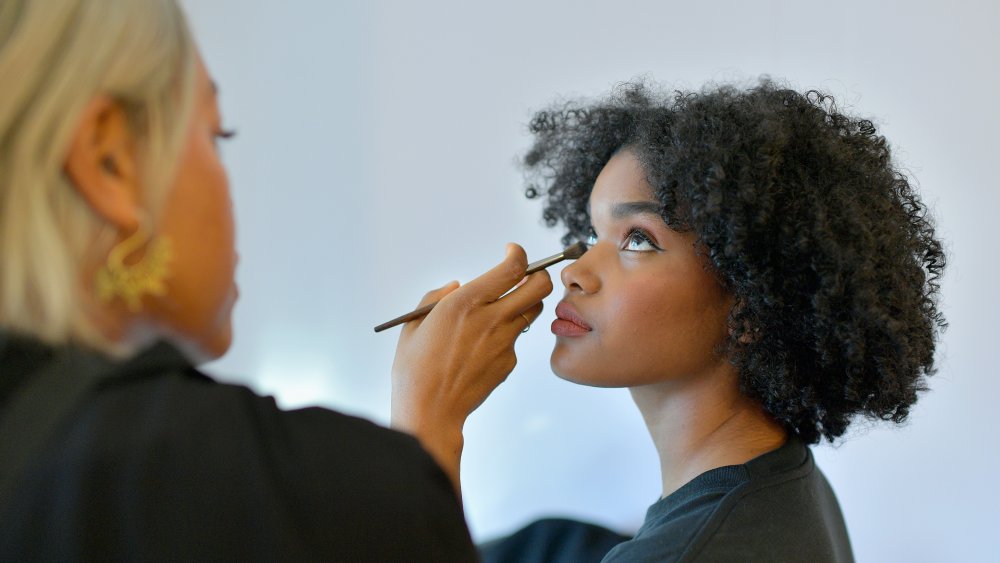 Roy Rochlin/Getty Images
There is no one right way to blend your foundation, and you'll find that most people, including professionals, all have their own way of successfully doing it. The methods and tools used vary and you can get just as flawless of a finish by using a sponge, brush, or your fingers — it may just depend on what technique works best for you.
Celebrity makeup artist Nina Park told Vogue that no matter the tool you use for your foundation, you need to "buff" it rather than painting the makeup on in broad strokes. Gently tapping and budding will prevent your final look from appearing streaky and uneven. Many makeup artists, including Park, also agree that starting from the middle of the face and blending outward is essential for avoiding those dreaded foundation lines or brush marks (via Oprah Mag). 
Once you have these skills sharpened, getting impeccable foundation application every time will be second nature to you, and your days fearing this step of your makeup routine will be far behind you.