Read This Before Buying A Thing From Function Of Beauty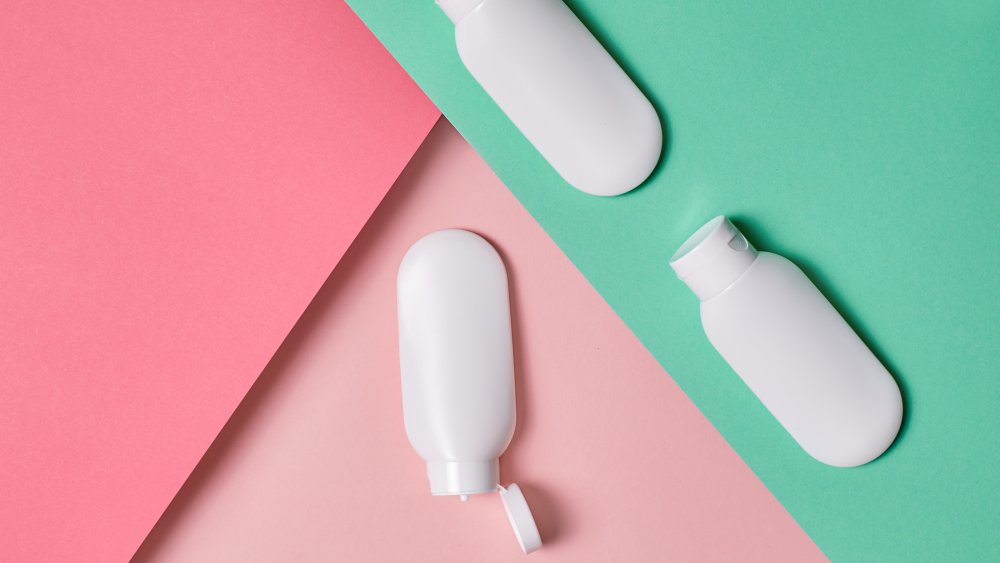 Shutterstock
Consumers have settled for a one-size-fits-all approach to haircare for far too long. It's okay to expect more from companies who assume you can use the same shampoo as your bestie. In reality, your hair is far too different from the next person's to be swept under one category. That's why brands like Function of Beauty are really taking off. The chance to get formulas specially made for your hair type almost seem too good to be true, but in many cases they work and people swear by them.
Though the downside to services like this is that the science isn't exact and there is still a limit to how much you can tweak something for every customer. While Function of Beauty can try hard to create something that suits your hair, it doesn't work for everyone. A couple of reviewers for Business Insider found that the formulas weren't quite right for them, one mentioning that their hair didn't feel quite as hydrated and the other not noticing much of a difference at all. At the same time, a reviewer from Yahoo! loved everything about it and appreciated how well the products work, explaining that the only caveat was the more expensive price tag in comparison to your average bottles of haircare.
What products does Function of Beauty sell?
Function of Beauty creates custom-made haircare formulas based on a profile you fill out. It's most well-known for is its shampoo and conditioner duos, but its line extends far beyond. You're also able to order serums, leave-ins, and even purple shampoo made to your liking. After taking a quiz that asks about your hair type, structure, scalp health, and hair goals, it pairs you with a set of shampoo and conditioner (or whichever product you selected). You can then adjust your preferences even further, selecting things like fragrance, color, and size. While you can try it out once, its subscription service ensures you'll never run out of the formula you helped build.
Function of Beauty is certainly hair-centric, but if you find you really enjoy having a personalized set of products, it has also built a program to customize body care (specifically a wash and lotion) for you, too. Before you know it, you can have a bathroom full of products created just for you.