Why David Attenborough's Gift To Prince George Left Some Seeing Red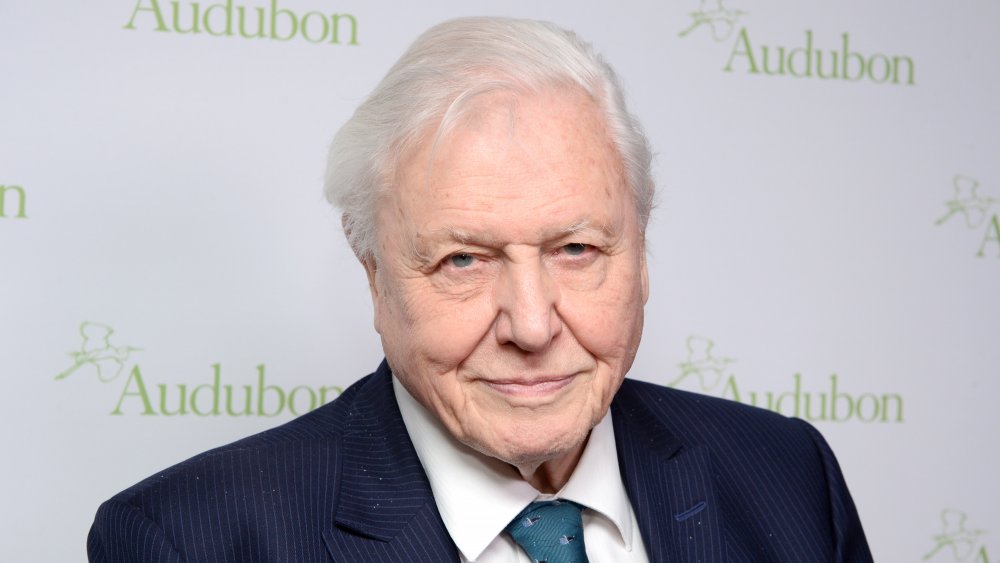 Andrew Toth/Getty Images
The Duke and Duchess of Cambridge recently welcomed a very famous visitor to Kensington Palace in the form of lifelong environmental activist and British icon, Sir David Attenborough. The documentary filmmaker is a favorite in the royal family, with Hello! magazine noting Kate Middleton has a special place in her heart for Attenborough, as do her kids. According to the Duchess, Prince George loves watching Attenborough's work, including his celebrated Blue Planet series.
Middleton doubled down on her comments in a recently-released clip from her husband's upcoming documentary, Prince William: A Planet For Us All, in which she described their three children as "massive fans" of Sir David. In fact, the Duchess told the veteran broadcaster, "The children were very upset that we were coming to see you and they weren't coming." Although they were clearly thrilled to be included this time around, Attenborough's home visit wasn't without controversy.
Prince George received a special gift from Attenborough
As an Instagram post from the official Kensington Palace Instagram account advised, the whole family enjoyed an outdoor screening of Attenborough's new movie, David Attenborough: A Life On Our Planet together. Photos showed the family laughing with Attenborough, along with Prince William sitting alongside the documentary filmmaker in matching director's chairs while they took in the film. Prince George also received a personal gift from Sir David — a shark tooth.
As the post revealed, "Sir David found the tooth on a family holiday to Malta in the late 1960s, embedded in the island's soft yellow limestone which was laid down during the Miocene period some 23 million years ago." The tooth is from a Carcharocles, or giant shark, believed to have grown to a whopping 15 meters (close to 50 feet) in length, "which is about twice the length of the Great White, the largest shark alive today." Judging by the accompanying photos, George was utterly delighted with the present.
Sir David was called out by Maltese officials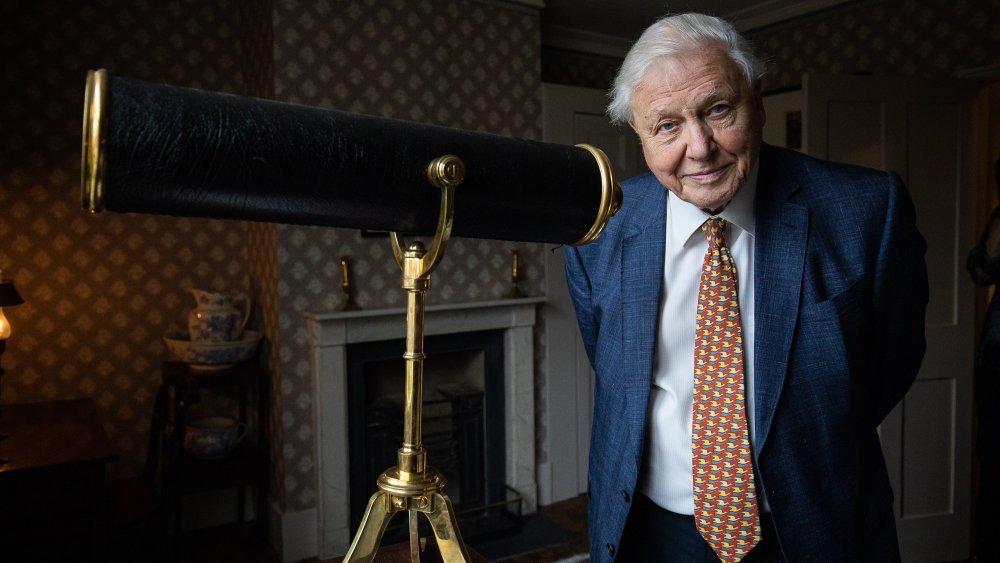 Tim P. Whitby/Getty Images
However, not everybody was ecstatic over the thoughtful gift. Malta's Culture Minister José Herrera told the Times of Malta that the tooth wasn't technically Attenborough's to give. "There are some artifacts that are important to Maltese natural heritage, which ended up abroad and deserve to be retrieved. We rightly give a lot of attention to historical and artistic artifacts. However, it is not always the case with our natural history. I am determined to direct a change in this attitude," he argued.
The minister soon backtracked, with a spokesperson explaining his comments were based on out of date legislation, which related to the illegal removal of fossils. "The minister would like to note that with reference to this case, it is not the intention to pursue this matter any further," the spokesperson concluded (via Marie Claire). Happily, it seems like Prince George will get to keep his unique gift from his favorite celebrity, which is great news considering how tough it would be to retrieve another, similar tooth.