Here's What People Really Thought Of Susan Boyle's Musical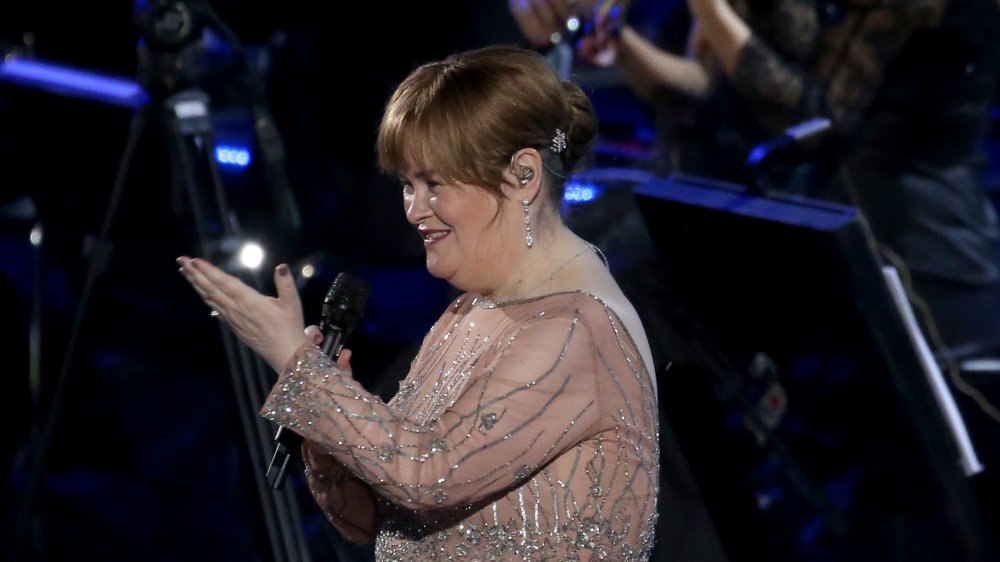 Franco Origlia/Getty Images
Few of us will ever forget the moment in 2009 when we first saw footage of Susan Boyle, a matronly Scottish church worker, take the stage on Britain's Got Talent. No one could have expected what happened when she opened her mouth and began to sing "I Dreamed a Dream" from famous musical Les Miserables: the world stopped. Her voice was enchanting and powerful, and the emotion behind it was palpable.
Boyle shot to superstardom overnight. In the intervening years, the YouTube video of that now-famous performance has been viewed hundreds of millions of times, and Boyle has sold tens of millions of albums (via Guardian). So it's no surprise that industry leaders thought her Cinderella story would make for perfect musical theater (Reuters).
"I Dreamed a Dream," the musical based on Boyle's life, debuted in Newcastle, England in 2012. Scottish actress Elaine Smith played Boyle, though the singer herself appeared for two songs to the delight of adoring fans.
Fans and professionals gave rave reviews to the Susan Boyle musical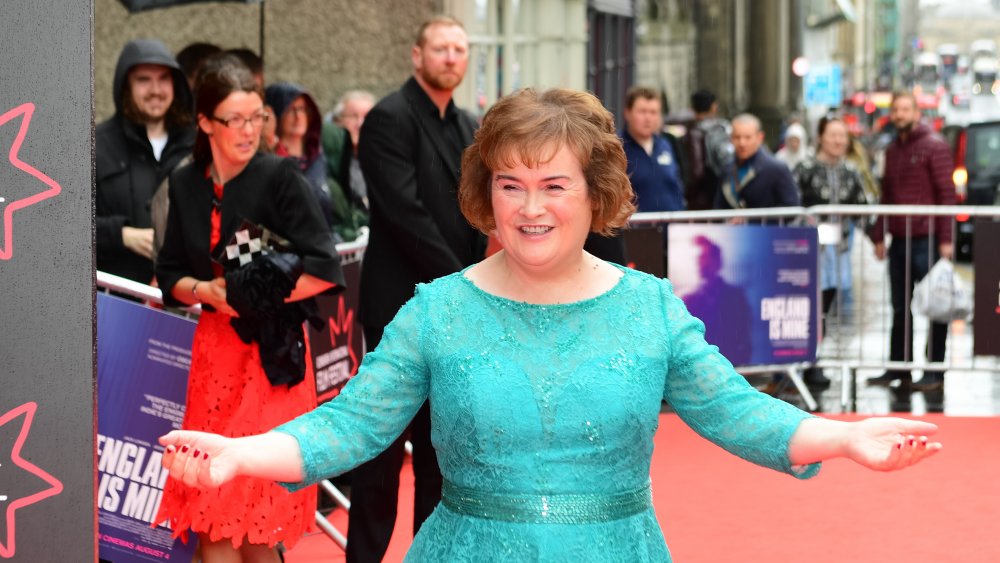 Roberto Ricciuti/Getty Images
People came from every end of the globe to see the play about their beloved Boyle, and they weren't shy about sharing what made the trip worth it for them. Jeannie Odom, who had come all the way from California, told Reuters it was the star's realness and relatability that enamored her. "Susan is everybody, she's your sister, she's your neighbor, she's the person you sit next to in church and sing with," Odom said. She added, "For her to have the courage to get up on 'Britain's Got Talent' and walk out and take a chance of being accepted and heard, everyone was snickering at her. And once she opened her mouth and began to sing, no one was snickering."
The critics weren't snickering, either. Reviews of the show, which was cowritten by star Elaine Smith with Alan McHugh, were largely positive. The Guardian particularly loved the moment at the end of the show when the real Boyle came out on stage to sing two songs herself. "When Boyle eventually steps out, she inevitably succeeds in upstaging herself. And far from the shy wallflower of repute, she turns out to be a bold, charismatic performer, with an exceptional voice and ready wit," said the review.
The show ran from March 2012 throughout that year, and toured across Britain and Ireland to equally enthusiastic crowds and reviewers.