The Truth About Susan Boyle's Dating History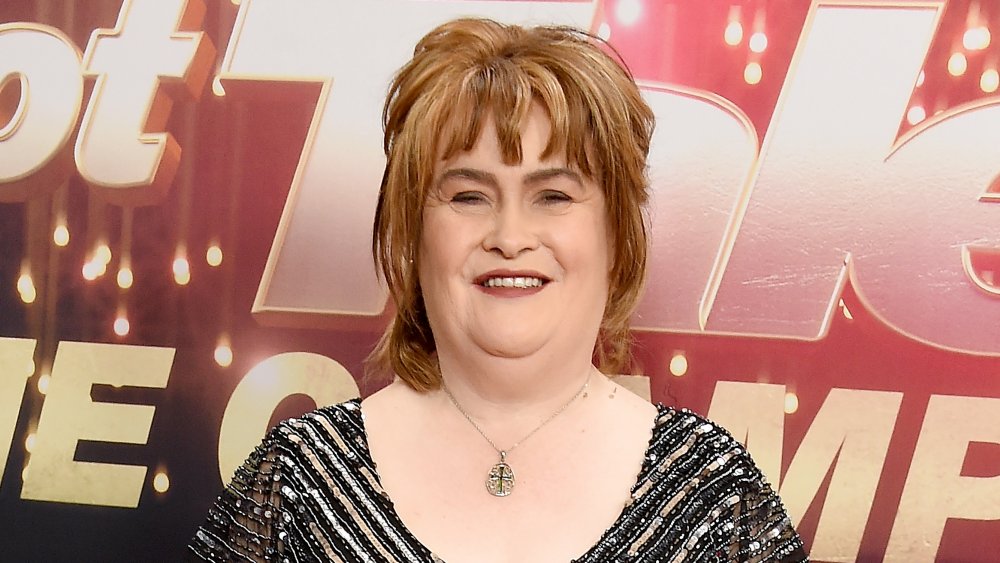 Gregg Deguire/Getty Images
Susan Boyle is an inspiration to all late bloomers. At the age of 47, this unemployed former charity worker who lived alone with her cat somehow got up the nerve to audition for the reality show Britain's Got Talent. Not only did she ace the audition, but her performance on the show enthralled the audience, silenced the judges (including the notoriously snarky Simon Cowell), and captivated an entire nation. In fact, not just the United Kingdom, but the entire world, soon fell under the spell of the woman with the voice of an angel and the sweet face of everybody's favorite aunt.
Although she did not actually win that year's competition (she came in second, a fact which seems entirely irrelevant in light of her subsequent triumphs), she became 2009's biggest viral sensation. USA Today reports that her I Dreamed a Dream became the UK's best-selling debut album in history, and went on to become the year's second-best selling album in the U.S. Boyle was no one-hit-wonder, however, as over 10 years later her music career continues to earn her millions, and The Mirror reveals that a new biopic about her life is in the works. So has this late-found fame affected her love life? Well, yes... and no.
Susan Boyle still prefers to be alone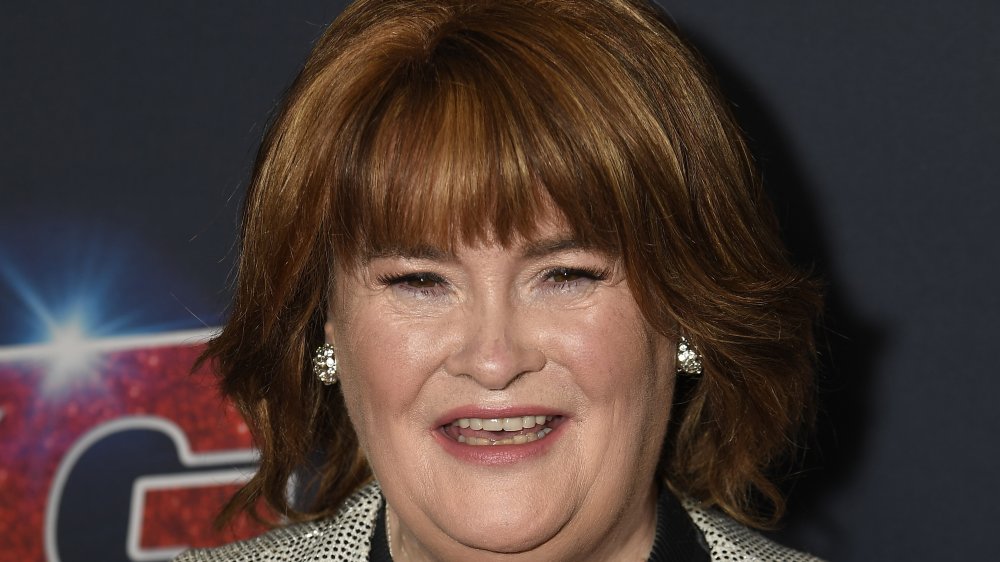 Frazer Harrison/Getty Images
Six years ago, Susan Boyle went on what she admitted was her first-ever date with a doctor whom she met in Florida. The two had lunch, it lasted just 45 minutes, but during that time period the team that Boyle was traveling with feared that she had been kidnapped since she'd failed to inform them of her plans. While Boyle emerged unscathed, she decided to pass on any subsequent dates with the mystery doctor as well as the possibility of starting a long-distance romance. She told OK (via the Daily Mail): "The guy was nice, but he wasn't for me. I couldn't be dealing with keeping up with the correspondence."
While Boyle has been asked for her hand in marriage — she told People that she received a proposal in Japan — she told The Scottish Sun that, at age 58, she's been on her own for too long to get married. She does, however, plan to foster a child, since she loves kids and says never having had any of her own is her biggest regret. Well, as she proved to an entire world 10 years ago, it is never too late to live your dreams. She'll undoubtedly be an amazing foster mum, and we wouldn't count out just yet her one day meeting the man of her dreams and becoming a beautiful 60+ bride.