Why Chelsea Clinton Is Speaking Out About Barron Trump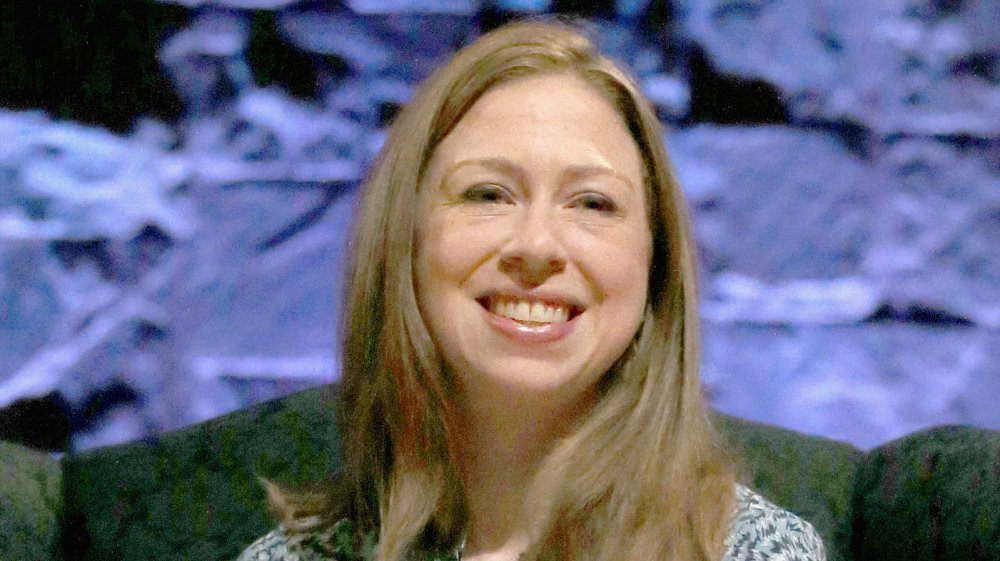 Gary Miller/Getty Images
Chelsea Clinton may not be the biggest fan of President Donald Trump, but she's still sticking up for his youngest son, Barron Trump. As a former first kid herself, Clinton knows a thing or two about being scrutinized by the media and the public, and it's part of why she's so against that sort of behavior — especially when it comes to children.
"For me, maybe because I've had so much vitriol flung at me for as long as I can literally remember, people saying awful things to me even as a child, I've never found it productive, personally, to engage in that way," she told The Guardian in 2018. "To retaliate with crass language or insult someone personally – I just don't think I'm built that way."
In a recent interview on the podcast Jemele Hill is Unbothered, Clinton revealed that she feels quite "protective" of other first kids. "Like I very much kind of felt protective of the Bush twins who were just a little bit younger than me and certainly very protective of Sasha and Malia [Obama]," she said (via Newsweek). "Because I wanted them to have as normal a life as possible."
It wasn't the first time Clinton had spoken up for Barron Trump. In 2016, when Twitter users went wild with jokes about Barron after his father's inauguration, Clinton wrote a Facebook post telling people to back off. "Barron Trump deserves the chance every child does — to be a kid," she wrote (via Business Insider).
Chelsea Clinton is 'very protective' of Barron Trump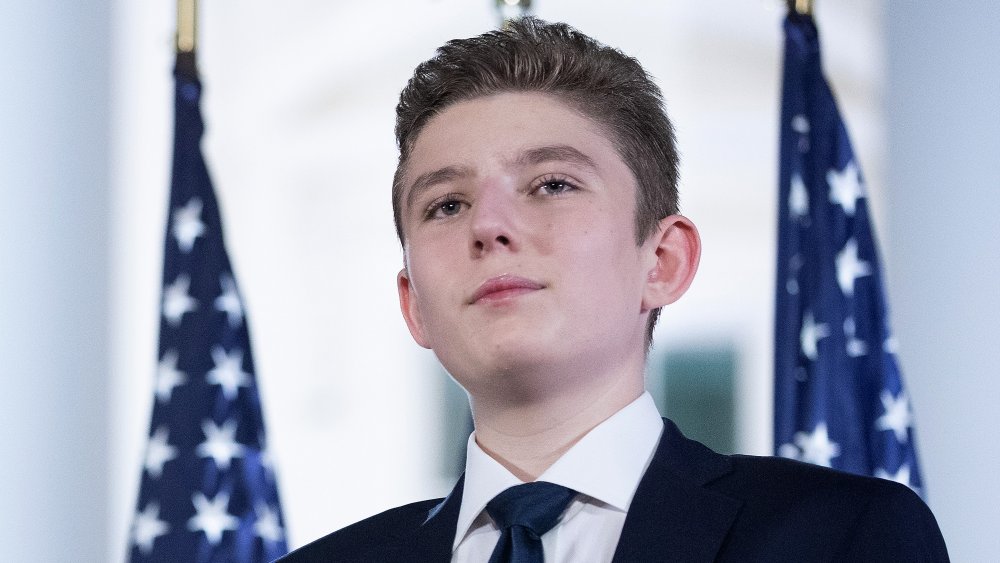 Chip Somodevilla/Getty Images
Clinton thinks that presidential kids, like Barron, should be left to live their lives and shouldn't have their every move tracked by the public. "I feel very protective of him too," she said. "Like I think he was, I think it was 11 when his dad won and that's a year younger than I was like when my dad, um, went and took office. Like he's a kid, he's a kid like leave him alone. Like who knows what he's going to be like when he grows up, like that's none of our business."
She added that she doesn't think it's fair when people "comment on the clothing choices" of first kids. At the time, multiple outlets were covering Barron's casual, kid-appropriate clothing.
"I'm like, don't objectify this kid," she said. "I think he just turned 14. He's like that. He's like a teenager, like leave him alone. Like I will like, you know, have a whole lot of sympathy for any, any critiques, criticism, pain, anger you want to hurl at his parents. Um, leave them alone."
Clinton's words haven't gone unnoticed by Barron's mother, Melania Trump. In 2017, when Clinton defended Barron from online bullying on Twitter, Melania tweeted, "Thank you @ChelseaClinton – so important to support all of our children in being themselves!" (via CNN). Donald Trump, Jr. has also thanked Clinton on Twitter after she fired back at a Twitter troll to defend Barron (via People). 
Michelle Obama credited Chelsea Clinton with helping Sasha and Malia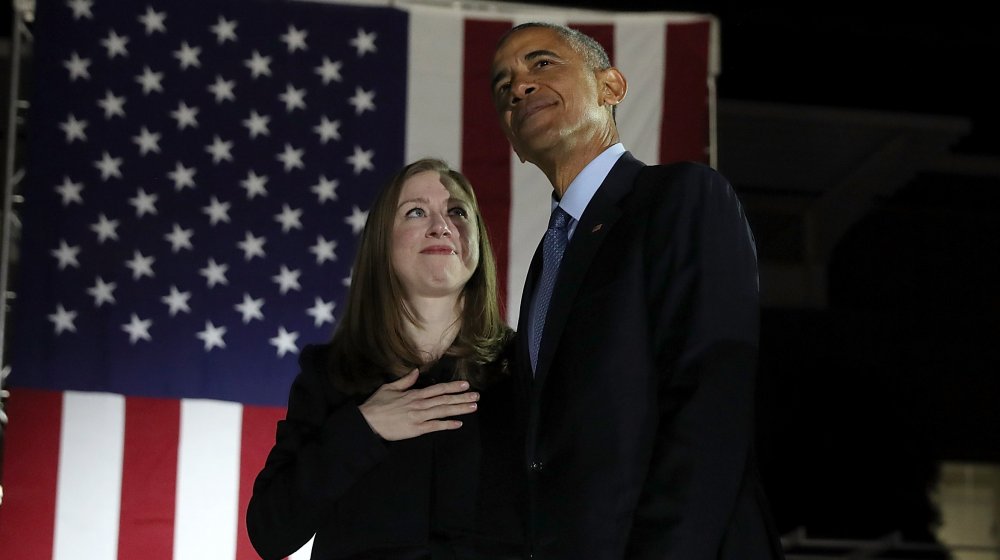 Justin Sullivan/Getty Images
Life inside the White House is hard enough for a kid, but public scrutiny continues for a president's family even after they leave office. Chelsea Clinton dealt with criticism for being too hidden away while she pursued her undergraduate degree at Stanford, then for socializing too much while she pursued her Master of Philosophy at Oxford. Sasha and Malia Obama have dealt with the same obsessive critics since Barack Obama left Washington for Chicago.
Fortunately, the former First Kids club looks out for each other. Michelle Obama told Good Morning America that her daughters are "thriving," crediting Chelsea Clinton and George W. Bush's twin daughters, Jenna Bush Hager and Barbara Bush, with making sure that happened. "I love those girls," Obama said about the trio of former First Daughters. "I will love them forever for what kind of support they provided to my daughters throughout that." Jenna and Barbara famously left letters in the White House for the Obama girls, containing advice covering everything from how to find loyal friends to how to slide down the White House bannisters.
The Bush twins and Clinton didn't stop defending Sasha and Malia even when they went off to college. Michelle Obama says their words made a huge difference. "[If] somebody went after them in the press, Jenna would get in there and say something. Chelsea would send a tweet out," Obama said.
Clearly, whatever decisions Barron Trump makes as a young adult, he'll have some fierce women at his back.