This Is How Using Carrier Oil Will Affect Your Skin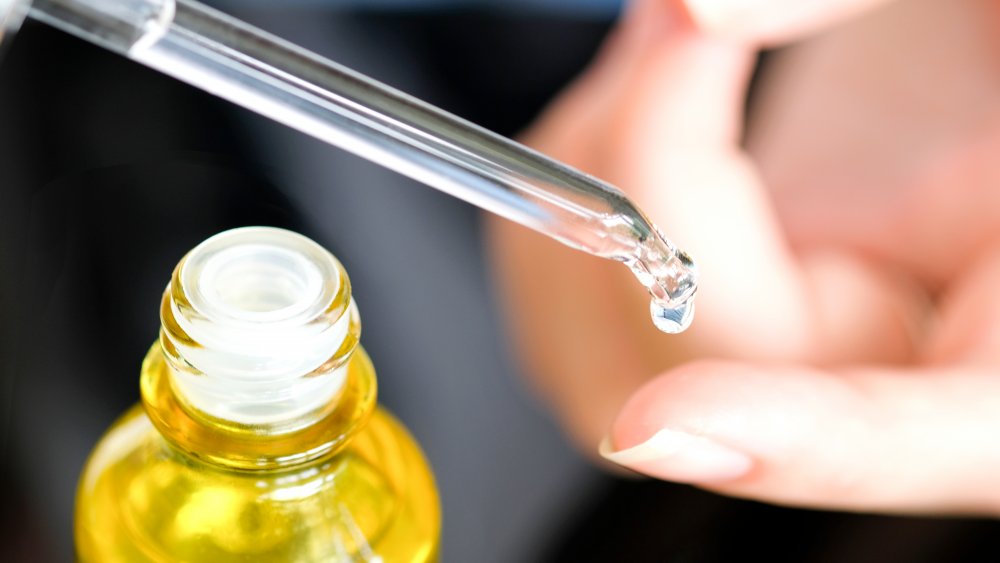 Shutterstock
If you're a fan of using essential oils for health and wellness, you may have heard the term "carrier oil" with reference to applying essential oils directly onto the skin — but did you know there are varied benefits and major differences between the carrier oils? Choosing the right type is important when it comes to personalizing your routine for your exact skincare and wellness needs.
Why do you need a carrier oil in the first place? While using pure essential oils in a diffuser for aromatherapy is perfectly fine, essential oils are generally too concentrated to be used directly on the skin without risk of skin irritation or burning (via Byrdie). So if you plan to use essential oils for skincare, haircare, nail care, or as part of a massage or other therapeutic body regimen, it's important that a carrier oil is used to both dilute and suspend the essential oil of choice. 
In fact, carrier oils can be used on their own for beauty and health benefits. Hope Gillerman, essential oil formulator and founder of H. Gillerman Organics told Byrdie: "Unrefined, unbleached, unfiltered oils expressed with minimal heat retain more of the nutrients of oil found in the nut, seed, or fruit. They are loaded with essential fatty acids and vitamins that help nurture skin health and promote healing." Common carrier oils include rosehip, jojoba, vitamin E, sunflower, olive, and coconut.
Carrier oils provide a host of health benefits for your skin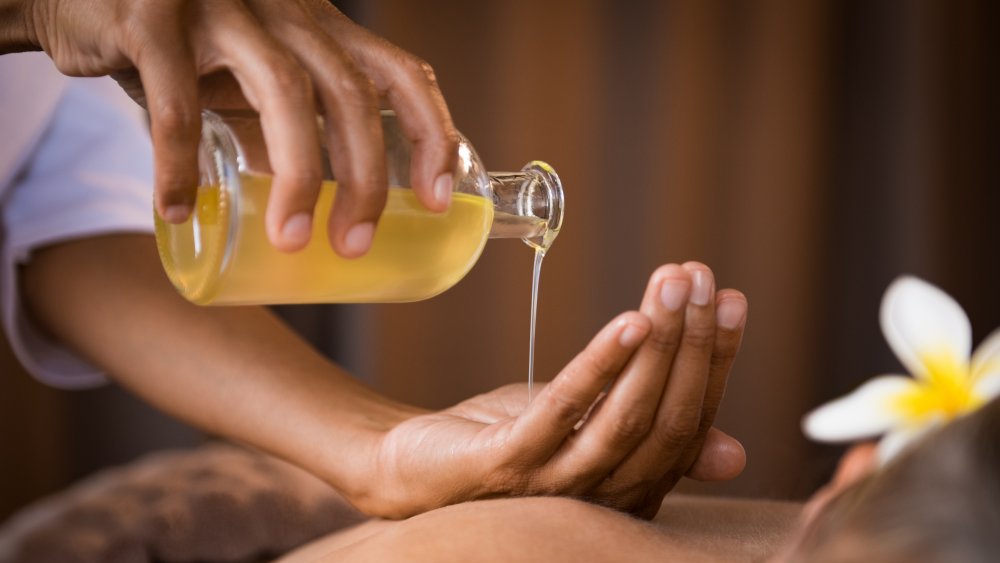 Shutterstock
According to Healthline, each carrier oil has properties and benefits that may be better suited to particular skin types or concerns. Jojoba oil absorbs easily into the skin without clogging pores and may help reduce excess oil production. Meanwhile, unrefined coconut oil, which is edible, contains fatty acids called polyphenols that nourish the skin. Note: Avoid refined coconut oil, which has been processed with heat and often other additives that alter it and reduce benefits.
Apricot seed oil is high in fatty acids and vitamin E and can help calm and soften irritated skin by absorbing quickly. Sweet almond oil has similar benefits and uses, though it has a stronger aroma. Extra virgin olive oil is full of fatty acids and plant sterols, which make it ideal for cleansing and moisturizing dry skin, though its scent can sometimes mask the smell of certain essential oils (via Medical News Daily). 
Argan oil is also rich in vitamins A and E and monounsaturated fatty acids that can help treat dry skin and hair, wrinkles, and skin inflammation. Rosehip oil is high in vitamins C and A, which is a natural retinoid that helps combat wrinkles, sun damage, and other signs of skin aging. Blackseed oil is rich in unsaturated and saturated fatty acids and is thought to have anti-inflammatory abilities, so it helps soothe acne, eczema, and psoriasis (via Healthline).
How to mix carrier oils with your essential oils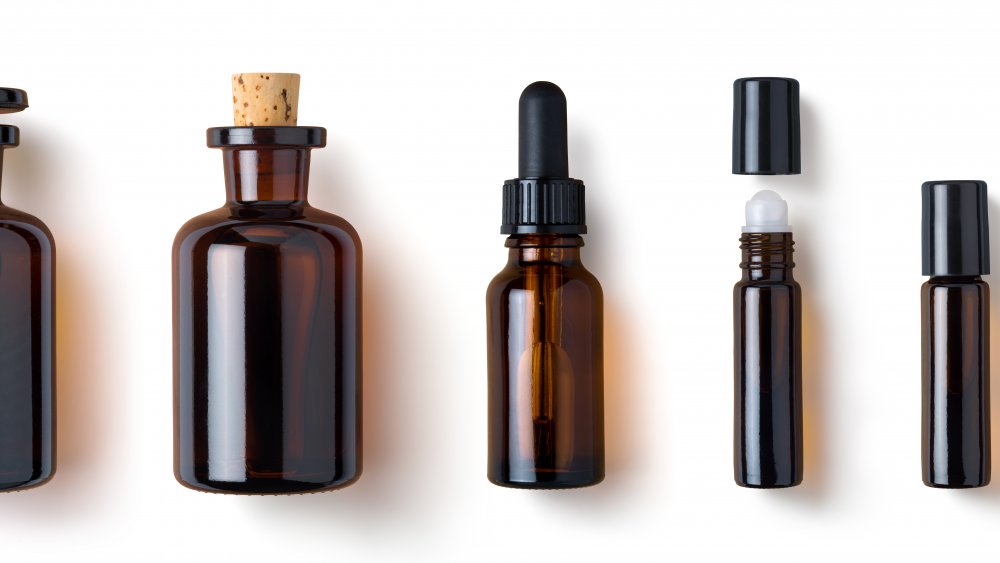 Shutterstock
When mixing your essential oils with carrier oils, it is important to get the dilution rate right to prevent irritation and maximize effectiveness. Per AromaWeb, a safe dilution rate for adults is around 2 percent. To achieve this formula, The National Association for Holistic Aromatherapy recommends using 6 teaspoons of carrier oil as your base; then add 15 drops of essential oil for a roughly 2.5 percent dilution. It is important to note that if the solution is for a child, you should use no higher than .5 or 1 percent dilution, which is 3 to 6 drops of essential oil for 6 teaspoons of carrier oil.
Also, before you use your carrier oil/essential oil combo on yourself or someone else, make sure there isn't any type of allergic reaction by doing a patch test (via Healthline). You can do this by adding a small amount of the combo to the inside of your wrist or just below your ear (sensitive skin areas) and covering with a bandage. If after about 24hours there is no reaction, you should be good to go.