Trump Confirms Positive Coronavirus Test In Stunning Announcement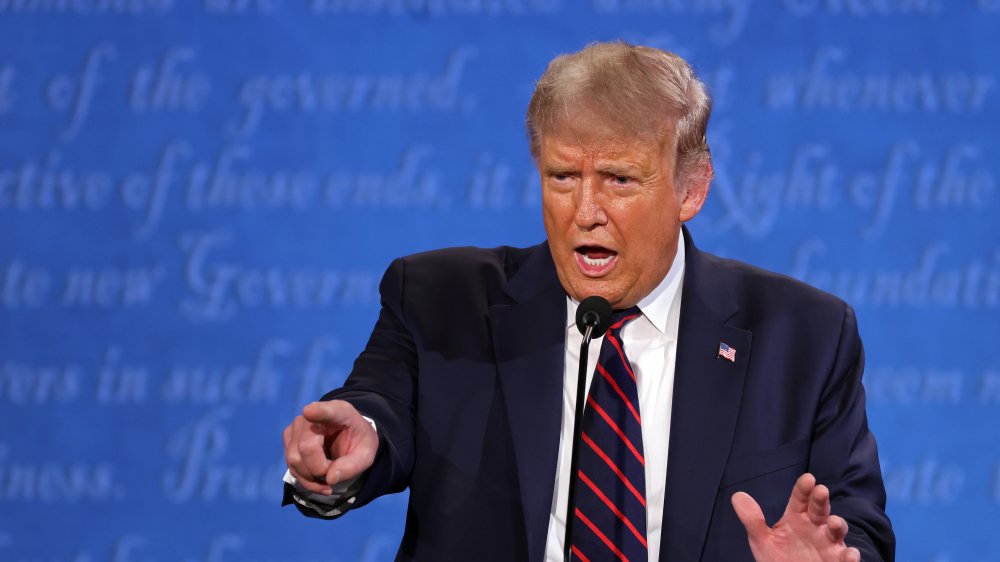 Win Mcnamee/Getty Images
After former White House Communications Director Hope Hicks tested positive for the coronavirus, President Donald Trump took to twitter to make a dramatic announcement. The president tweeted: "Hope Hicks, who has been working so hard without even taking a small break, has just tested positive for Covid 19. Terrible! The First Lady and I are waiting for our test results. In the meantime, we will begin our quarantine process!" 
Less than two hours later, Trump confirmed: "Tonight, @FLOTUS and I tested positive for COVID-19. We will begin our quarantine and recovery process immediately. We will get through this TOGETHER!"
CNN says it's unclear what the president's 14-day quarantine process will look like, since the president is in the middle of campaign season. The New York Times says that even if he remains asymptomatic, per CDC guidelines, he has to withdraw from the campaign trail and isolate himself. And if the becomes sick, questions might be raised about whether he should be on the ballot at all. 
Trump will continue carrying out his duties, says physician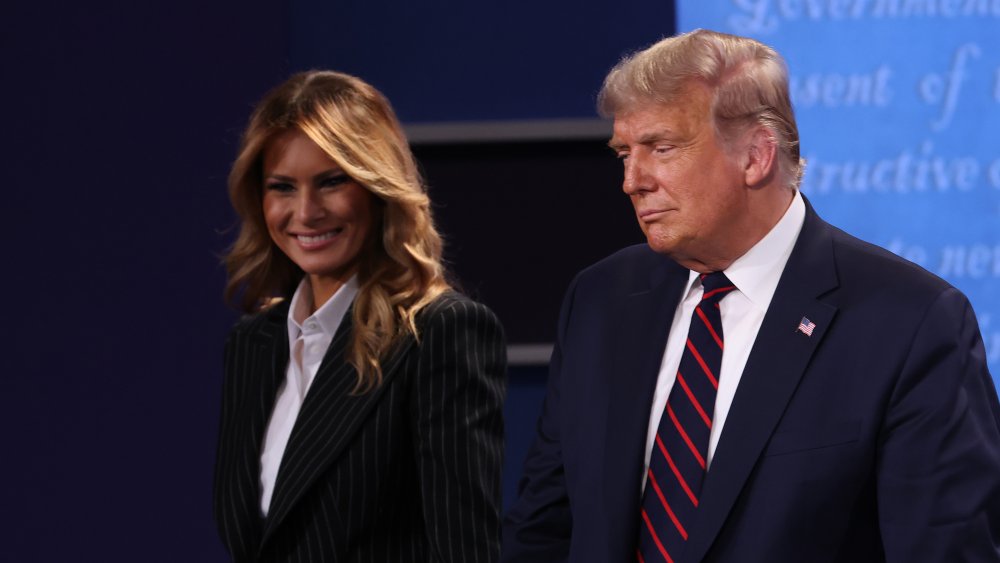 Win Mcnamee/Getty Images
But a tweet from CNN's Michael Holmes said: "President's physician says he expects Trump 'to continue carrying on his duties without disruption' while in quarantine" along with a photo of a memo to White House Press Secretary Kayleigh McEnany from the president's physician, Sean Conley. It read, "The President and First Lady are both well at this time, and they plan to remain at home within the White House during their convalescence."
The memo continued, "The White House medical team and I will maintain a vigilant watch, and I appreciate the support provided by some of our country's greatest medical professionals and institutions. Rest assured I expect the President to continue carrying out his duties without disruption while recovering, and I will keep you updated on any future developments."
One user sent out a reminder about the risk involved in contracting COVID-19 at Trump's age, saying: "Given his weight and age, Trump is in the highest-risk group for hospitalization from covid, per CDC"
Twitter reacts to Donald Trump's positive test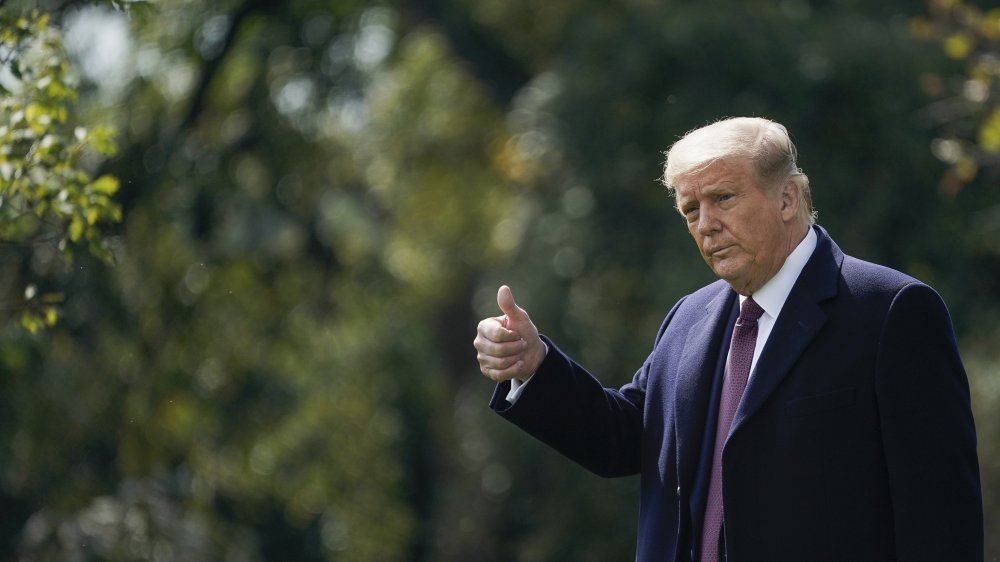 Drew Angerer/Getty Images
The tweet picked up more than 200,000 likes in just over 20 minutes after it went out, and some supporters voiced their support for the president. One supporter tweeted: "Mr. President, the reason why we support you is because you support us. Thank you for always making us your priority, even when it puts you in harm's way. We are united & will get through this together. Looking forward to a speedy recovery to both of you." Another supporter sent his best wishes: "The American people are praying for our POTUS and FLOTUS! Get better, we need you!" A third said: "Praying for you both, Barron and the whole family. You guys will get through this together! You'll have an army of prayer behind all of you."
Meanwhile, supporters of Trump's opponent Joe Biden took the opportunity to point out Biden's wisdom in staying within guidelines as recommended by CDC, which include wearing a mask and practicing social distancing. "Trump testing positive is yet another reminder of why Joe Biden has been conducting such a disciplined and safety-conscious campaign, avoiding large crowds and wearing a mask at all times. During the debate Trump mocked Biden & yet who has tested positive for the virus? TRUMP!," one tweeted.