The Bizarre Melania Trump Christmas Tape Explained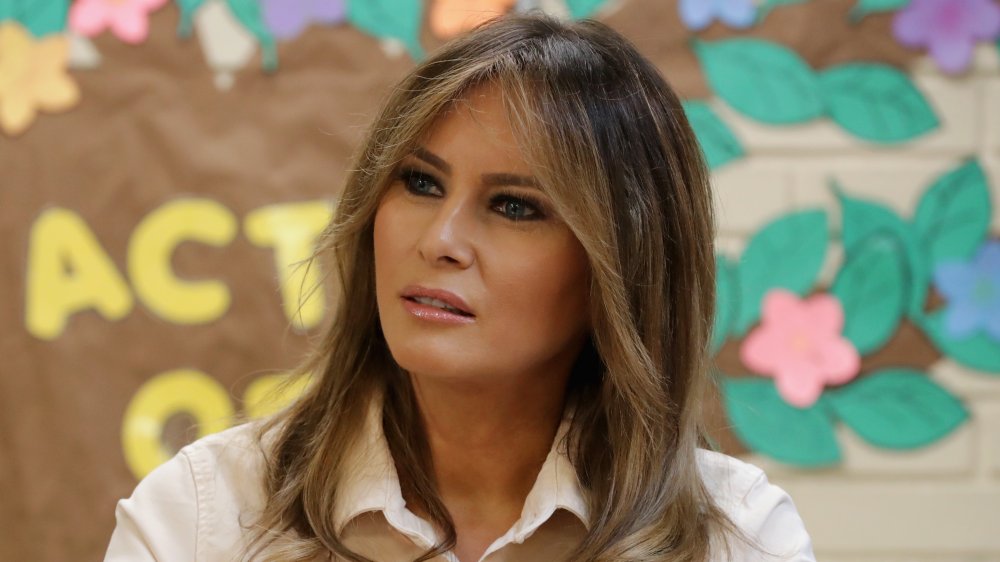 Chip Somodevilla/Getty Images
Everybody suggesting that Melania Trump has secretly been sending signals through her eyes or body language for years about how frustrated she is deep down with being the first lady is feeling majorly vindicated. Although the first lady and her team have made public statements suggesting how much she "loves living in Washington, DC, and is honored by her role," Trump has been caught on tape complaining about her harsh treatment by the press and the public. According to CNN, the recordings were made in the summer of 2018 and feature the first lady in a mostly one-sided conversation with her former friend Stephanie Winston Wolkoff.
Wolkoff, who was also formerly a senior adviser to the first lady, wrote a tell-all book about their relationship entitled Melania and Me. The tapes were played on Anderson Cooper 360 Thursday night and were reportedly captured after Wolkoff left her White House post. The shocking recordings detail how frustrated Trump is with being labeled as complacent and compliant in her husband's behavior. She rails against, among many other things, Christmas decorations.
Melania Trump is frustrated with the liberal media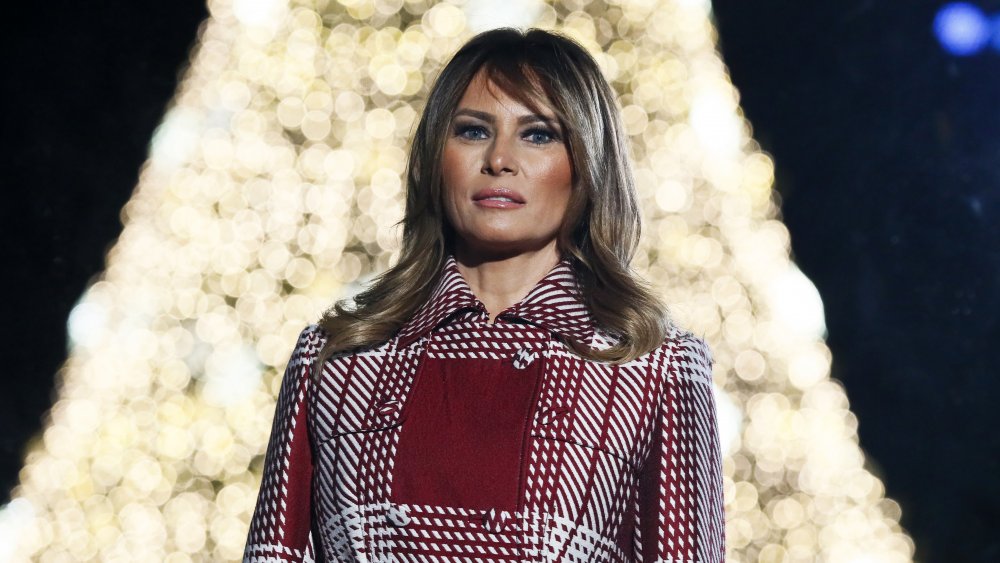 Paul Morigi/Getty Images
It didn't take long for the first recording to hit Twitter, where one user quipping about the supposed "war on Christmas" waged by liberals — the irony being that Melania Trump apparently isn't too hot on the holiday either. "Who gives a f**k about Christmas stuff and decorations?" she declares at one point in the secret tape. The explosive recording begins, however, with the first lady arguing, "They say I'm complicit. I'm the same like him, I support him. I don't say enough, I don't do enough where I am." The former model was frustrated about what she perceived as the media's focus on her nightmare-inducing Christmas decorations, rather than her alleged attempts to intervene in her husband's hotly contested policy of separating migrant children from their parents at the U.S. southern border. "They would not do the story because they ... they are against us because they're liberal media!" 
"Give me a f****** break," Trump complained, adding, "Where they were saying anything when Obama did that? I can not go — I was trying get the kid reunited with the mom. I didn't have a chance — needs to go through the process and through the law." As CNN explains, under Obama, children were only separated from their parents if there was a concern for their welfare, "not as a blanket policy" as the outlet claims was the case with President Trump. In a separate recording, the first lady also suggested migrant children in detention centers were excited to have their own beds because, "in their own countries, they sleep on the floor."
She really doesn't care, do you?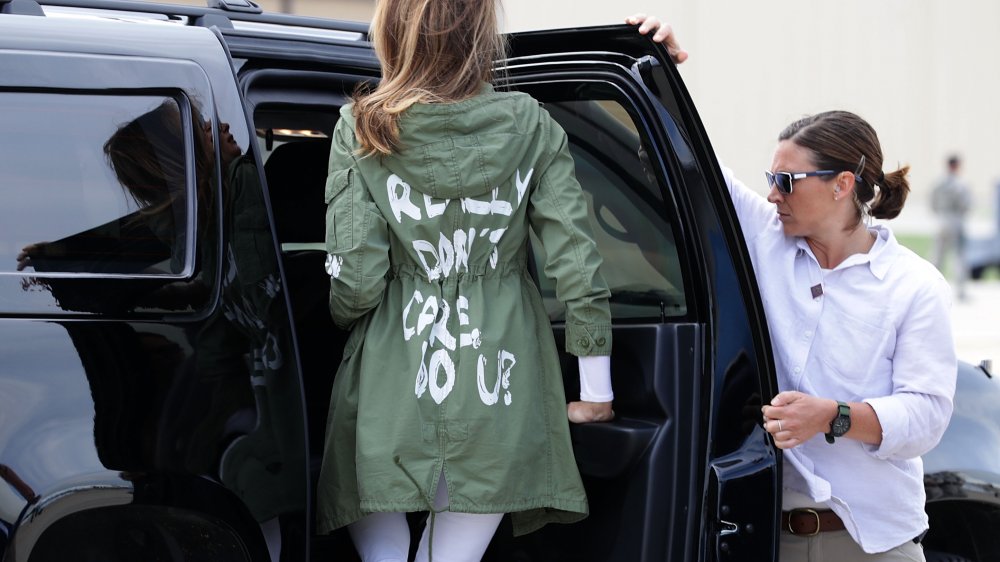 Chip Somodevilla/Getty Images
CNN reports Melania Trump's chief of staff, Stephanie Grisham, criticized Wolkoff for releasing the recordings, advising, "Secretly taping the First Lady and willfully breaking an NDA to publish a salacious book is a clear attempt at relevance." Grisham also described Wolkoff's move as a "never-ending exercise in self-pity and narcissism." Trump was also recorded suggesting, "When they come here alone or with coyotes or illegally, you know, you need to do something." She argued that some immigrants hadn't actually fled from danger, claiming mothers and children are "teached [sic] how to do it" before mocking them with a reenactment.
CNN previously reported how the first lady was already furious over her former BFF's book, which also alleges, among other things, how she doesn't get along with stepdaughter Ivanka, her dubious thoughts on border policy, opinion of Michelle Obama, and her infamous fashion faux pas in the form of that "I really don't care, do u?" jacket she wore back in 2018 (allegedly aimed at the liberal press). Wolkoff has known Trump for more than 10 years.