Donald Trump's Coronavirus Risk Factors Explained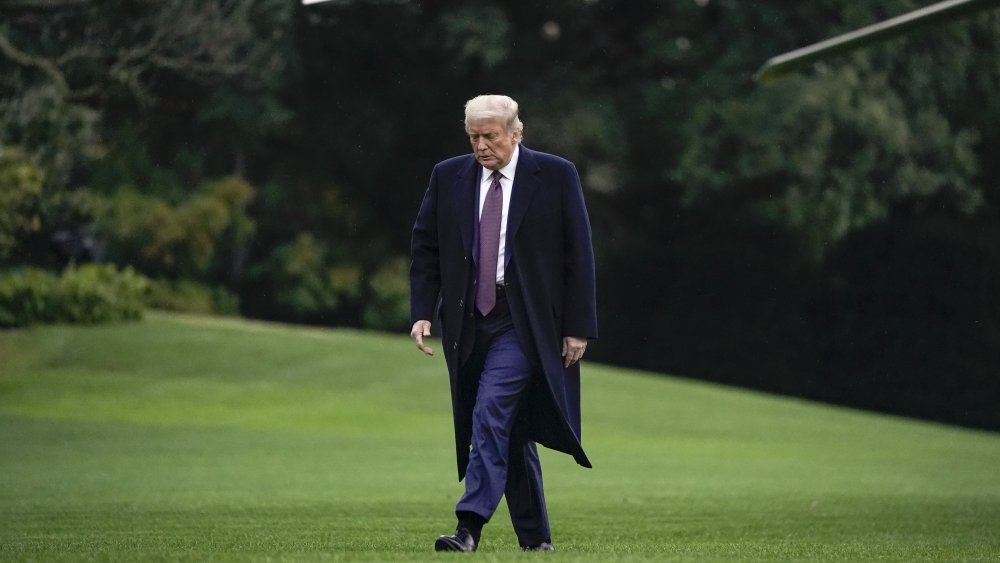 Drew Angerer/Getty Images
Simply because he is 74 years old and considered to be obese, President Donald Trump could face a challenging few weeks as he struggles to overcome the coronavirus. CNN says the president possesses two of the risk factors that would expose him to a more severe form of the illness, and quotes the CDC as saying that as an older adult male, the president faces five times more risk of hospitalization, and 90 times greater risk of dying from COVID-19, when compared to persons between the ages of 18 to 29. 
The CDC also says eight out of 10 COVID deaths in the US happened to adults of 65 years and older. To prevent him from getting sick, the CDC had recommended wearing a mask and practicing social distancing — which Trump himself didn't like doing. Michael Baker, a New-Zealand based global health expert tells The New York Times that: "If you don't know anything about Donald Trump, just knowing that he's a male, over 70, and appears to be overweight, right away, you can say he's in the high-risk group."
Doctors say Donald Trump's full recovery is highly likely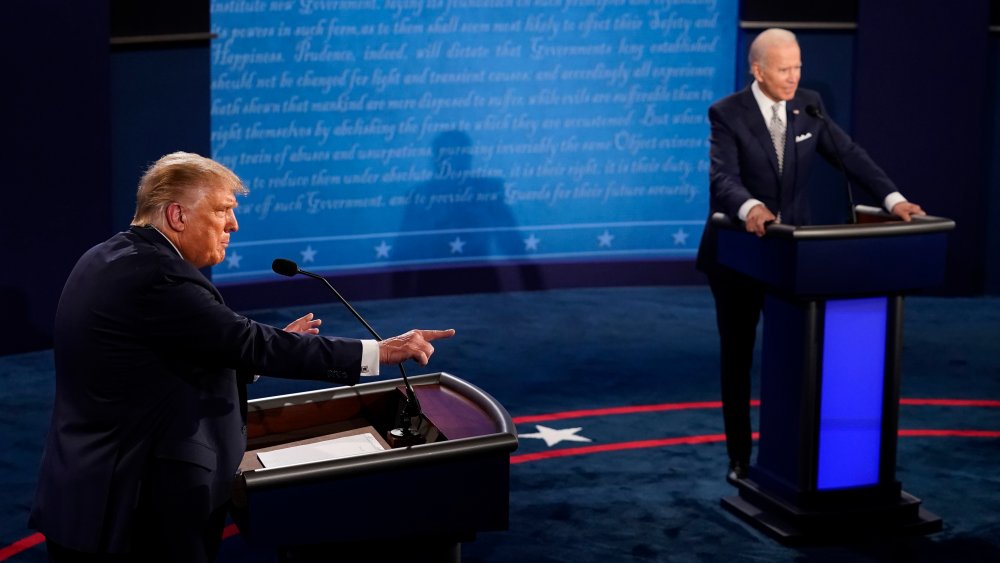 Pool/Getty Images
This is not to say that recovery is impossible. Benjamin Cowling, head of epidemiology at the University of Hong Kong says: "A lot of people his age who get Covid are actually fine." The outcome now rests on whether the president has any underlying health conditions — that we might or might not know about — and which could create complications. 
Hours after the White House announced that Donald Trump had tested positive for COVID-19, The New York Times reported that the president began exhibiting what it called mild, cold-like symptoms. Those who had met him on Thursday night at a fundraiser said he appeared to be groggy and lethargic. The president also fell asleep on Air Force One during his return to Washington from a rally in Minnesota on Wednesday.
If he hadn't developed any symptoms, one Hong Kong-based doctor says antibodies appear after 10 days, and Trump will recover quickly. If symptoms appear — such as a cough, fever, or difficulty breathing, which appears to be the case, he'd need a week to fight off the coronavirus. If symptoms worsen, hospitalization may become necessary. At the end of the day, "You couldn't put a specific time on it [recovery]," University of Sydney virologist Dominic Dwyer says. "Irrespective of what one thinks about politics, you wouldn't wish this on anyone."