The Trump Kids Share Heartfelt Messages As The President Is Hospitalized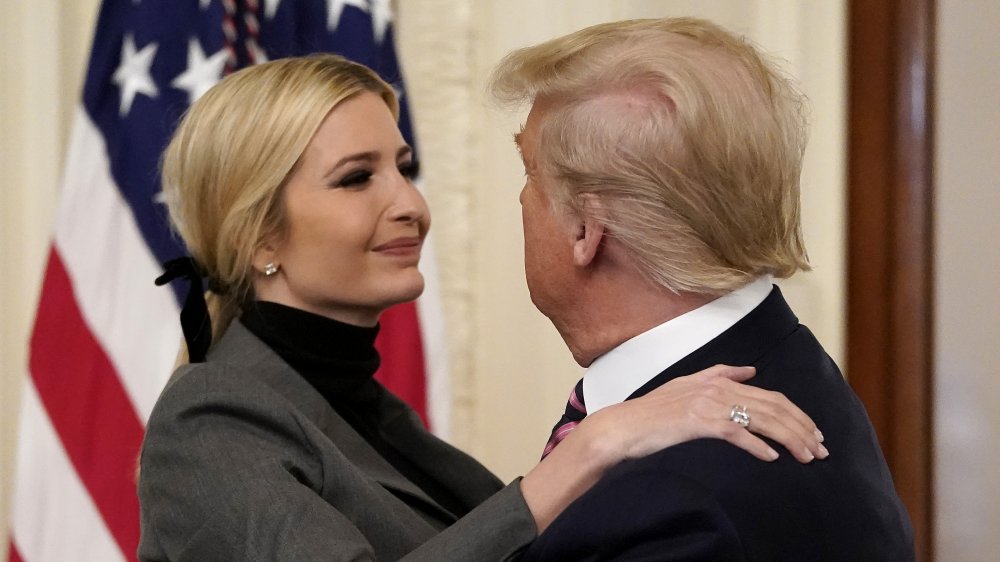 Drew Angerer/Getty Images
As more than 7 million Americans will agree, it is painfully difficult watching a loved one catch the potentially-deadly coronavirus, and then try to conquer the illness, particularly when it involves a loved one who belongs in the high risk group (via The New York Times). So we can only sympathize with President Donald Trump's offspring as they took to social media to express their thanks for the public expressions of support over their father's condition, especially amid news that he has been hospitalized. 
Eldest daughter Ivanka retweeted the last video her father posted before heading to Walter Reed Medical Center with the caption: "You are a warrior and will beat this. I love you dad," along with the heart emoji. Son Eric also took to Twitter to say: "@RealDonaldTrump is a true warrior. He will fight through this with the same strength and conviction that he uses to fight for America each and every day. I ask you to join me in praying for his recovery. I have never been more proud of someone and what they have had to endure." Unlike his siblings, Donald Trump Jr. used Instagram to post a photo of his father and stepmother saying, "I am humbly asking that you pray for the health and well-being of my father and the first lady," in bold and all caps. He then added: "He's a fighter and he will be fine but never hurts to have a little extra prayer. Thanks for all the well wishes guys."
Trump is now at Walter Reed for treatment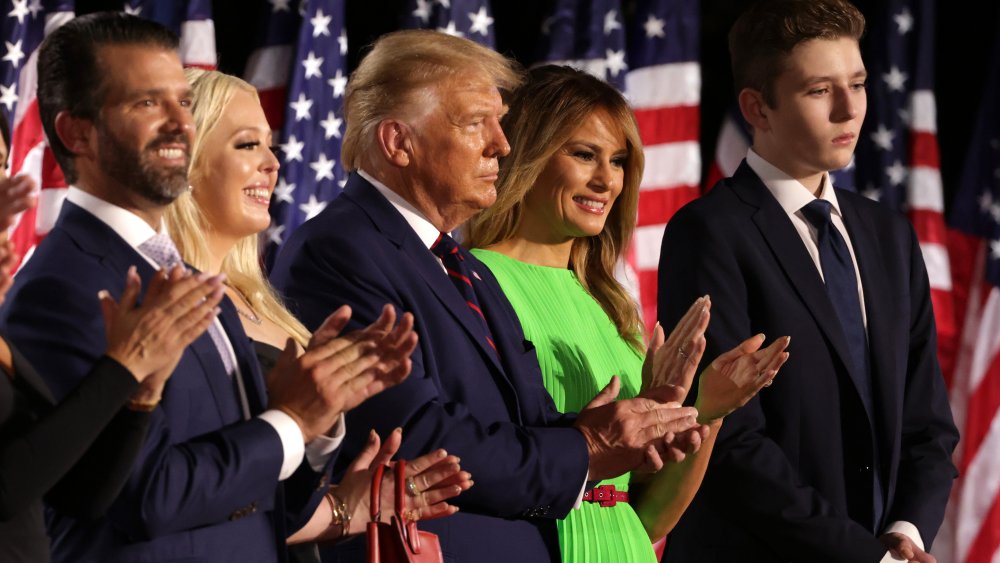 Alex Wong/Getty Images
The president is now using a cocktail centered around an antibody drug known as Regeneron, which is still in trial. The drug is made by a company headed by Leonard Shcleifer, who told CNN's Wolf Blitzer, "He's [the president] in a race where his immune system is racing against the virus, and if the virus wins you can have dire consequences, obviously, and what our antibodies do is we make it a fair fight. He's in a higher risk group for a variety of reasons such as being older, and if we give our antibodies, we hope that we will give his immune system enough of a boost so that he can win this and make a complete recovery." It isn't known if Melania Trump is getting the same treatment.
All of President Trump's children were last seen with him together on Tuesday, during the first presidential debate with Joe Biden. Several media reports including The Guardian reported that none of the Trump family entourage wore masks. This, they pointed out, was a breach of host rules, which called for the blue surgical masks to be worn. CNN reports son-in-law Jared Kushner and his wife Ivanka have since tested negative for the virus.