Here's Why President Trump Was Transferred To The Hospital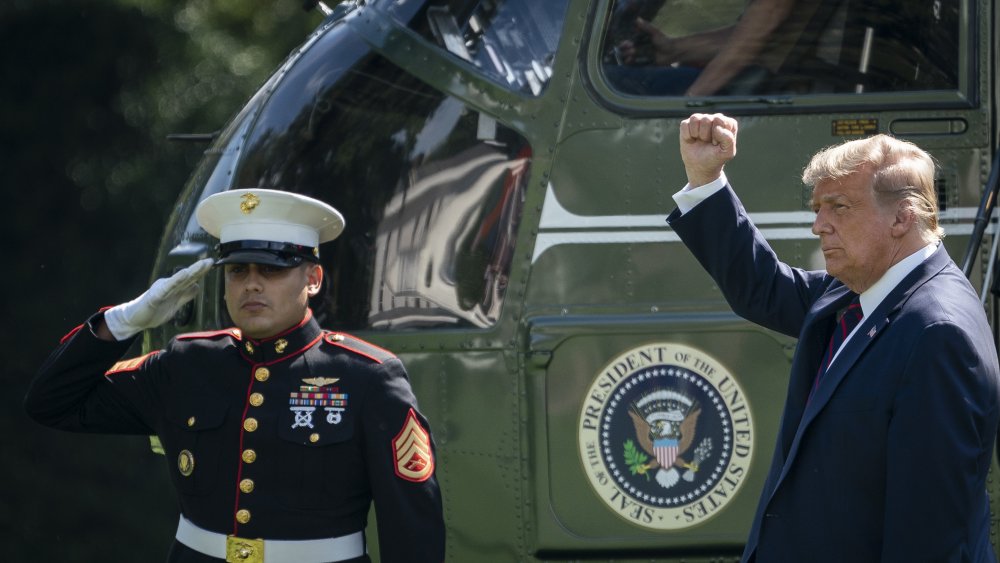 Drew Angerer/Getty Images
To most of us, hospitals are scary places, mostly because of what they represent. In the case of President Donald Trump, a transfer to hospital represents caution. As he puts it in a video he posted on Twitter: "I want to thank everybody for the tremendous support. I'm going to Walter Reed Hospital, I think I'm doing very well, but we're going to make that sure things work out. The first lady is doing very well. So thank you very much, I appreciate it, I will never forget it. Thank you." 
While the mention of a hospitalization immediately raised eyebrows, Trump's team reports there's no reason to worry. As a sign that the president is doing well, a White House spokesman, Alyssa Farah indicated that there was no transfer of power and "the president is in charge." Kayleigh McEnany said the move was being undertaken "out of an abundance of caution, and at the recommendation of his physician and medical experts, the President will be working from the presidential offices at Walter Reed for the next few days" (via CNN).
It is important to remember that Trump is in his mid-70s, and he is also considered overweight, which puts him at a higher risk of developing more serious symptoms arising because of COVID-19. He is receiving an experimental cocktail for his illness that includes a new drug called Regeneron, which has not yet been approved by the FDA (via The New York Times), along with zinc, vitamin D, famotidine, melatonin, and an aspirin.
The Biden campaign pulls negative ads in the wake of the news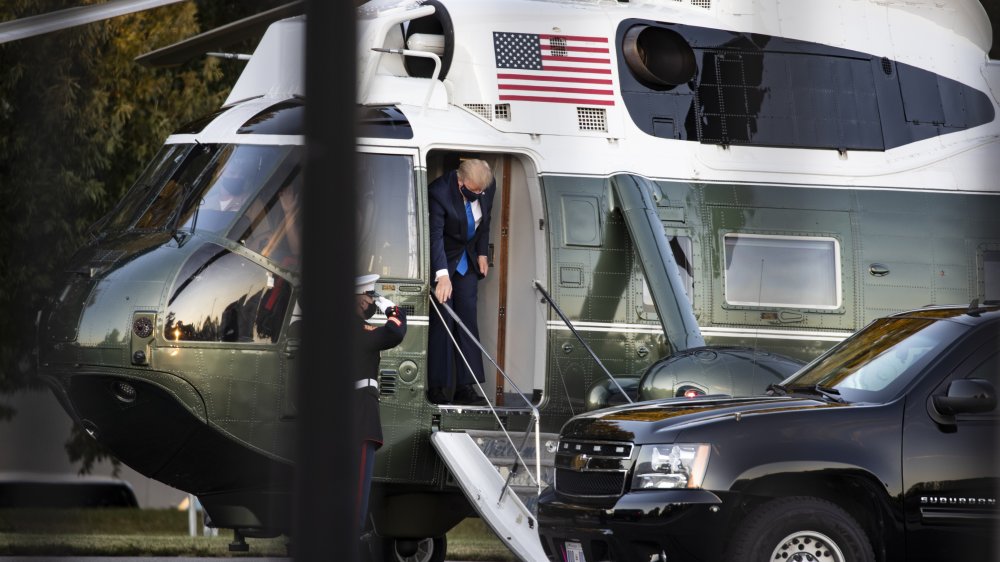 Alex Edelman/Getty Images
The Twitterverse's responses to Trump's transfer to hospital has been relentless. One pointed out: "Quick Reminder While RBG was dying, Trump announced her possible replacements. On the day RBG died, the Trump Admin announced they would be replacing her, breaking their own rule they made for President Barack Obama. On Tuesday, at the debate, Trump threatened a Race War." Another said that with Trump's transfer to the hospital the "United States doesn't have a sitting president. Another example of this administration not following protocol #VoteBidenHarris2020"
His opponent, Joe Biden, who earlier offered prayers to Trump and Melania, has had his campaign pull their negative ads, with Biden himself tweeting: "This cannot be a partisan moment.It must be an American moment. We have to come together as a nation." That call to compassionate action picked up more than 150,000 likes.