Why Some People Think Trump's Pre-Hospital Video Message Is Fake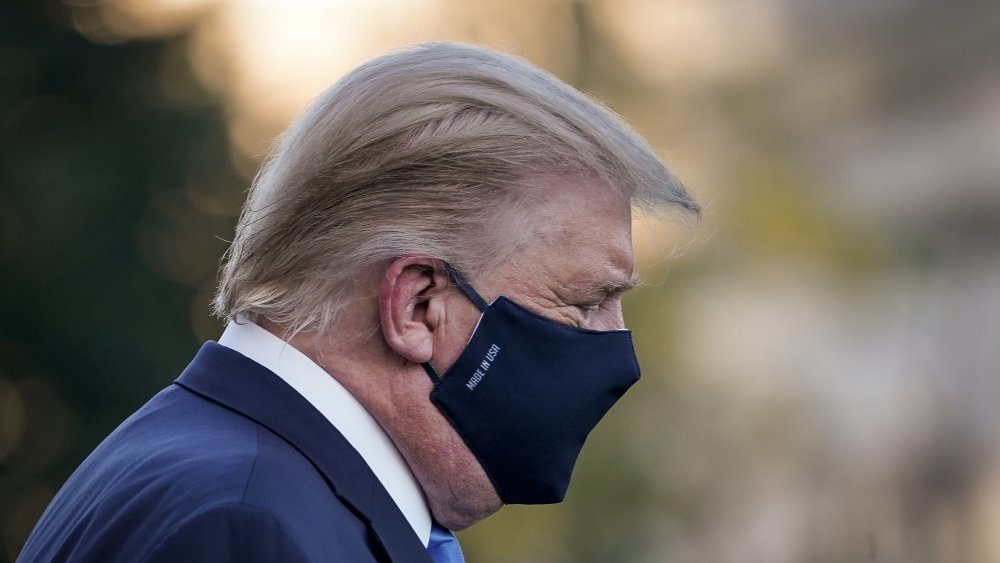 Drew Angerer/Getty Images
No use denying it. We've all been plastered to Twitter since President Trump announced his COVID-19 diagnosis. In its aftermath, Trump stayed startlingly, eerily, quiet. If Trump was suspiciously silent, the rest of the Twitterverse went into overdrive to fill the empty space he left. Less than 24 hours later, and The Washington Post reported that over 30,000 Twitter users had tweeted and retweeted conspiracy theories about Trump's illness. Did the Democrats infect Donald Trump? mused some. Was Trump faking his illness, asked others, perhaps in an attempt not to have to debate Joe Biden, again? 
Seventeen impossibly long hours later, Trump was back on his favorite social media platform. This time, he tweeted an 18-second announcement video. "I'm going to Walter Reed hospital. I think I'm doing very well, but we're going to make sure that things work out," the President told the world. The Guardian reports that Trump, who is being treated with an experimental cocktail of antibodies, is apparently well enough to be carrying out his presidential duties from the hospital bed. Apparently. Even after watching Trump's video, not everybody is taking the president's word for it. 
The conspiracy theories are running wild on Twitter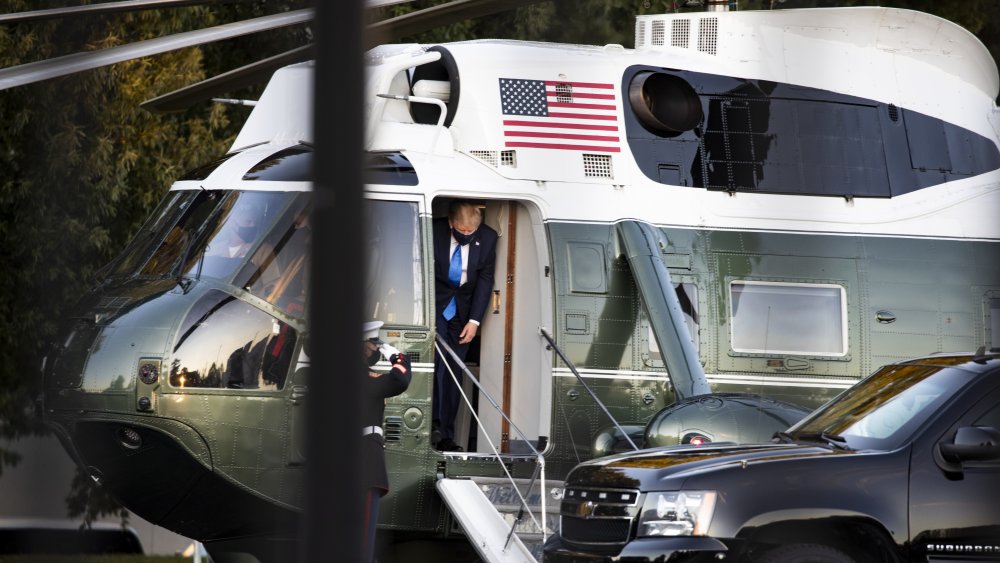 Alex Edelman/Getty Images
For one thing, while the White House insists that Trump is "fatigued but in good spirits," journalist Jim Acosta tells another story. CNN's Chief White House Correspondent took to Twitter himself, not long after Trump touched down at Walter Reed, reporting that a Trump adviser had told him, "This is serious." According to Acosta, the adviser described the president as "very tired," "very fatigued," and "having some trouble breathing."
And then there are the video-doubters: The social media skeptics who are convinced that the recording Trump sent out to the world before he departed for Walter Reed is fake, or at least the timing of it is. "When did you actually film this? I smell a lie," tweeted one Trump skeptic. "Was this recorded today, or sometime in the past?," asked another. "This administration has been so dishonest that there is no trust. How can the American people believe anything from the gaslighter in chief?" A third responded, "Weird he wouldn't be able to make a 15-second statement live." 
It's hard to avoid the conclusion that the confusion surrounding Trump's video is anything but par for the course. As Forbes pointed out hours before Trump announced his diagnosis, a new study out of Cornell University showed that Trump is the primary propagator of misinformation surrounding the deadly virus. Meanwhile, we've yet to hear from the president from within the walls of his Walter Reed hospital room. Our Twitter vigil continues.