This White House Event May Have Caused An Alarming Spread Of COVID-19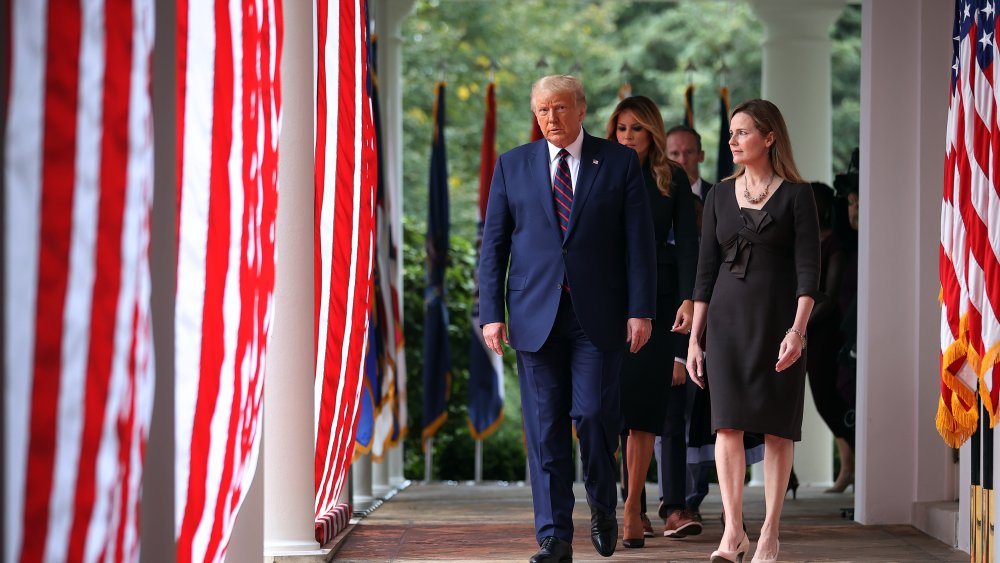 Chip Somodevilla/Getty Images
When senior members of the Trump administration gathered in the Rose Garden last week to watch President Donald Trump name Amy Coney Barrett as Supreme Court successor to Ruth Bader Ginsburg, little did we know it would set off a chain of events that would culminate in a reported positive COVID diagnoses for at least seven people who were at the event. White House reporter Yamiche Alcindor tweeted that those seven include: President Trump, First Lady Melania Trump, Senator Thom Tillis, Senator Mike Lee, Notre Dame President John Jenkins, a White House reporter... and now former White House Counsellor Kellyanne Conway. 
She confirmed the diagnosis in a tweet saying: "Tonight I tested positive for COVID-19. My symptoms are mild (light cough) and I'm feeling fine. I have begun a quarantine process in consultation with physicians. As always, my heart is with everyone affected by this global pandemic." Hope Hicks, whose diagnosis kicked off the chain of positive COVID-19 reports from the GOP, was also said to be at the event (via Twitter).
The illnesses are forcing changes to the Trump campaign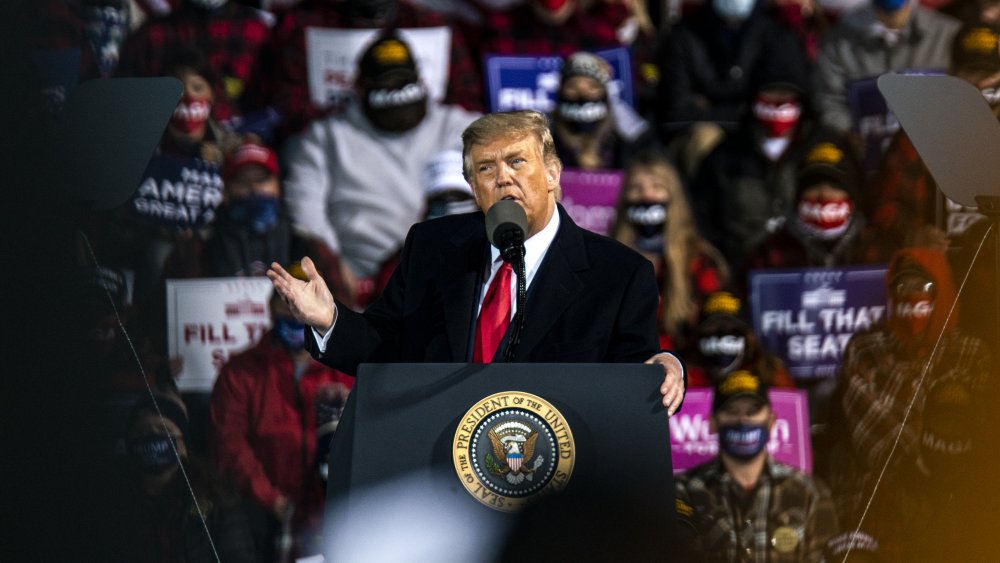 Stephen Maturen/Getty Images
Politco reports that the illnesses are forcing changes to the Trump campaign, because they need to adjust everything from rallies and fundraisers. They've already cancelled rallies in Florida, Wisconsin, Nevada, and Arizona. The president has also cancelled a trip to Los Angeles, where he was meant to appear at a donor event. 
The campaign must now also deal with its strategy as the campaign heads into the final weeks. While the president has tried to deflect his management of the pandemic throughout the campaign, it is now expected to take center stage. One of the GOP's veteran strategists, Mike DuHaime said, "The debate over the last few weeks shifted to the [Supreme] Court and the economy, and that shift was helpful to Trump in drawing attention away from Covid. Coronavirus will now be front and center for weeks, which is not what he wanted. The more the focus is on Covid, the worse it is for him, because he wants this to be a referendum on the future, not on 2020."
For now, the Biden campaign has said it will stop all negative ads out of respect for the president's condition (via The Hill).