Chris Christie's Coronavirus Risk Factors Explained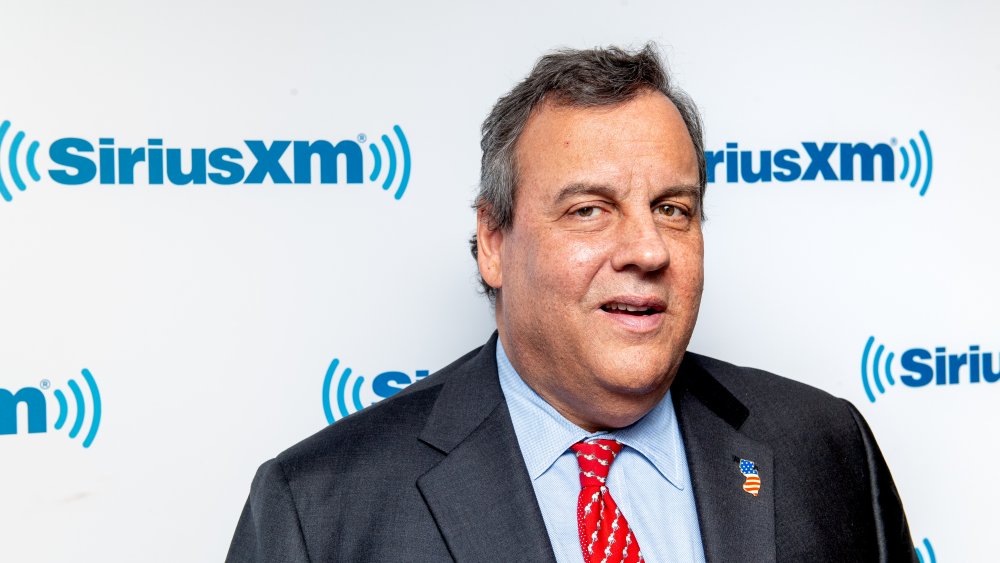 Roy Rochlin/Getty Images
Chris Christie is among an ever-widening group of prominent politicians, former politicians, and staff who have recently discovered they are positive for the COVID-19 virus (via The Hill). The 58-year-old former governor of New Jersey posted on Twitter on the morning of October 3rd, "I just received word that I am positive for COVID-19. I want to thank all of my friends and colleagues who have reached out to ask how I was feeling in the last day or two. I will be receiving medical attention today and will keep the necessary folks apprised of my condition."
Christie is just the latest in President Donald Trump's circle to test positive for the virus that has already claimed over 208,000 American lives (via Johns Hopkins University). While the former governor isn't considered elderly, he does have other risk factors that could make recovery a more challenging battle for him. 
Chris Christie's COVID-19 risk factors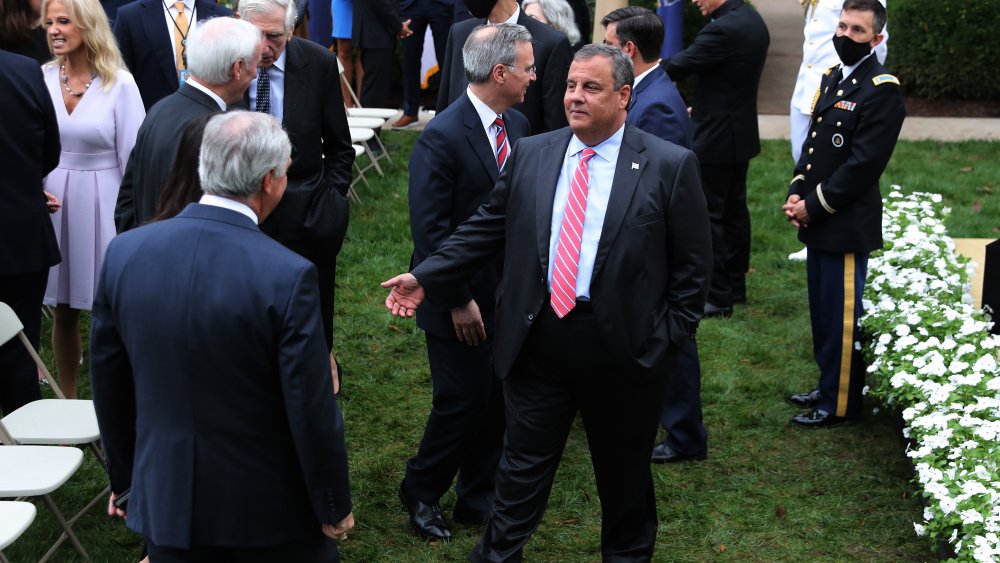 Chip Somodevilla/Getty Images
Christie, who was present at the mostly-maskless, not socially distant Saturday, September 26th, 2020 Rose Garden gathering to that has since led to at least eight people testing positive for the disease (via NPR), doesn't exactly cut a svelte figure. In fact, in January 2019, Christie claimed that in the past, President Trump himself informed the former governor that he should lose some weight (via Newsweek). According to the CDC, obesity is a definite risk factor for developing severe coronavirus complications. 
"Having a BMI of 30 or higher increases a person's risk of developing a severe case of COVID-19 by 27 percent," Dr. Kyle Stephens, weight loss surgeon at Houston Methodist, says (via Houston Methodist). "And a BMI of 40 or higher doubles a person's risk."
Christie also has a history of asthma, having been hospitalized for the condition in 2011 (via ABC). At that time, he was heading to an event when he began having difficulty breathing, and when his prescribed inhalers didn't help, he was taken to the hospital. Asthma is another condition that can lead to coronavirus complications (via CDC). 
It sounds like Christie is in capable hands, but only time will tell how well his story turns out.