What You Don't Know About Dr. Sean Conley
When Dr. Sean Conley stepped out Saturday morning to update the world on President Trump's condition, naturally we wondered just who is the young physician in charge of the care of the leader of the free world after his coronavirus diagnosis? Dr. Conley is a Navy Commander, per WTTW. According to Slate, Conley has been Trump's trusted doctor since May of 2018. He graduated from the University of Notre Dame and the Philadelphia College of Osteopathic Medicine (via The Morning Call). He then went on to serve as an emergency physician in the United States Navy.
But there is more to know about Dr. Sean Conley, the Pennsylvania native who shared Saturday the President has been fever free for 24 hours, and does not require supplemental oxygen at this time. Conley also joked Trump's chief of staff is giving him a lot to do while he's hospitalized at Walter Reed and the commander in chief is willing and able to oblige.
Dr. Sean Conley has an impressive past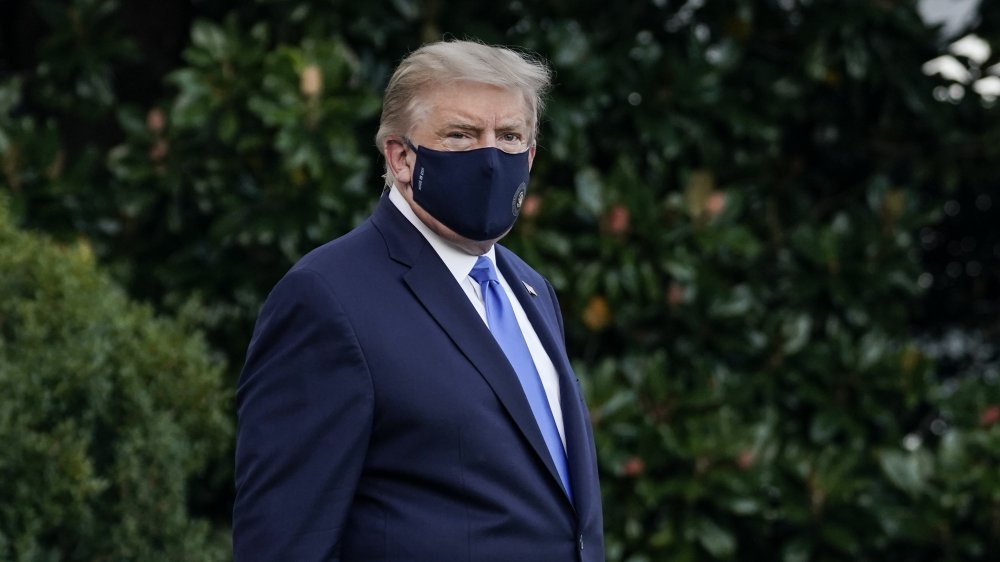 Drew Angerer/Getty Images
Conley is married to Kristin Conley, a fellow doctor. The parents share three children. In 2014, the navy man was stationed in Afghanistan — at that time he was awarded the Romanian Emblem of Honor for saving a Romanian soldier's life after he was injured by an IED. "It's a reminder of the resiliency of the human body," Conley said at the time according to the U.S. Army, adding,  "and it's amazing what you can do when you have the right tools and the team that works with efficiency to make it happen." It's those words that may provide comfort to Americans who are concerned about President Trump's health at this time.
Conley now leads the White House Medical Unit which includes a team of 22 doctors, nurses, and physician's assistants, and also oversees the care of First Lady Melania Trump in addition to the President (via The Sun).