Nancy Pelosi's COVID-19 Test Results Revealed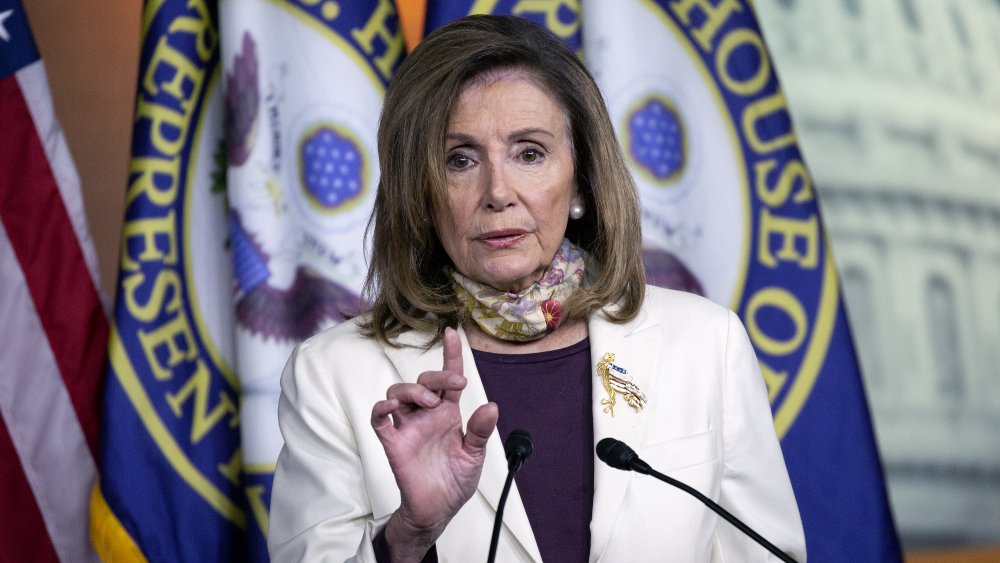 Stefani Reynolds/Getty Images
Results of coronavirus testing on Capitol Hill continue to trickle in following Trump's positive diagnosis early Friday morning and now, House Speaker Nancy Pelosi has revealed that she has tested negative for the virus (via CNN). Pelosi's chief of staff, Drew Hammill, posted on Twitter stating, "Out of an abundance of caution, Speaker Pelosi was tested for COVID-19 this morning by the Capitol's Office of the Attending Physician. Dr. Monahan just informed the Speaker that she tested negative." Speaker Pelosi was tested following a meeting with Treasury Secretary Steven Mnuchin where the two continued talks about an additional aid package for the coronavirus response. Mnuchin also tested negative for the virus.
Speaker Pelosi commented on the negotiations and the impact of Trump's recent positive COVID-19 diagnosis saying, "We have to have the funding for tracing and treatment and engage in social distancing. That's not what the White House was engaged in." She added, "Now, hopefully, they'll send a different message to the country, or even if they don't do that, it will be a lesson learned by the rest of the country."
Nancy Pelosi hopes people will become more serious about the virus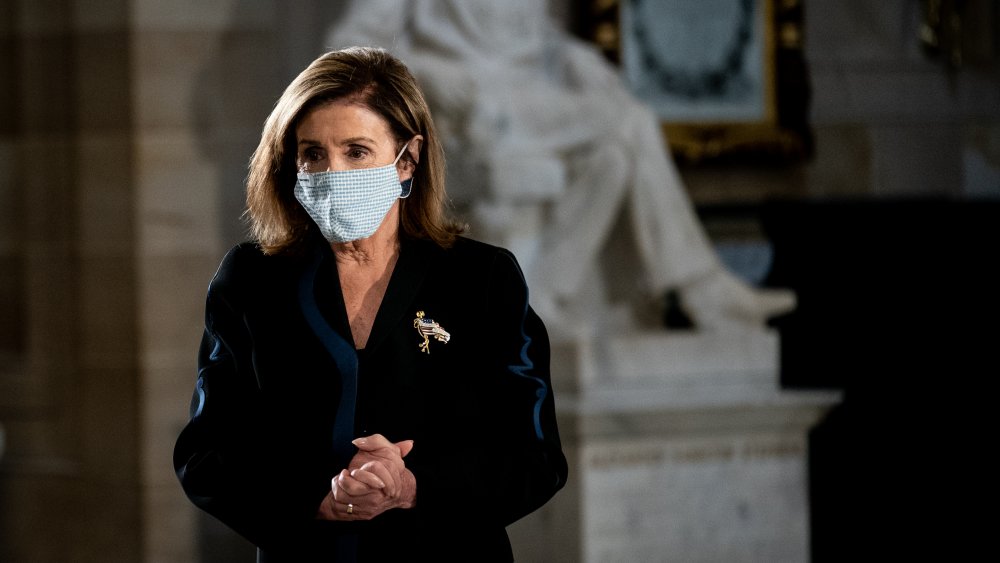 Pool/Getty Images
Nancy Pelosi already weighed in on the announcement of Trump's positive diagnosis, telling MSNBC, "It's very sad, but it also is something that, again, going into crowds, unmasked and all the rest, was sort of a brazen invitation for something like this to happen." According to CNN, the House Speaker hopes President Trump's diagnosis will encourage people to take the virus more seriously, wear masks, practice social distancing, and take other measures to help stop the spread.
With the exception of Pelosi's controversial unmasked visit to her local salon in August, she is most often seen practicing what she preaches: wearing a mask and following social distancing guidelines, per USA Today. In response to Hammill's tweet revealing that Pelosi had tested negative, one user commented, "Of course she did. Because she has conducted herself responsibly throughout a deadly global pandemic. As ANY person would do to protect themselves/family/friends AND as a leader determined to set the necessary example for 'the people.'"