What You Need To Know About Aldi's 'Red Bag Chicken'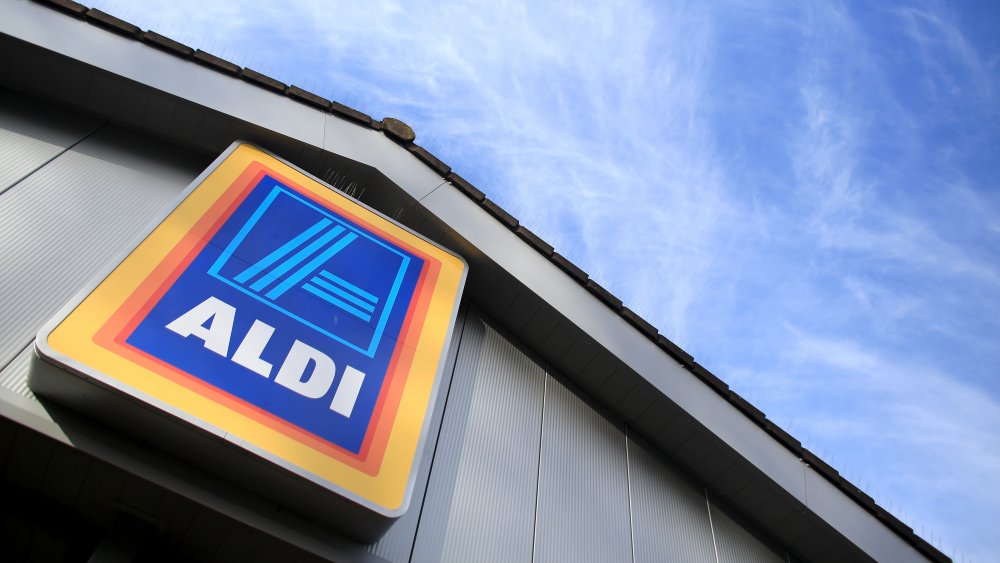 Matt Cardy/Getty Images
The internet is filled with communities of Aldi lovers obsessively sharing their top finds from the German grocery giant, whether it's a must-have $13 dress or a bunch of discount candles to make your home smell like an autumnal paradise. One particular item fanatics fawn over is the chain's "Kirkwood Breaded Chicken Fillets," which the Alexandria Times notes have an affectionate nickname thanks to die-hard "Aldi Nerds," who refer to the product simply as "red-bag chicken."
Located in the frozen meat section and retailing for a paltry $5.99, this is some seriously good value poultry. That is, if they taste as good as they look. The grocer is known for being the go-to for great bargains on family essentials, but there are still several ways Aldi works hard to make you spend more money than intended, as well as a whole list of items you'd be best advised to purchase elsewhere rather than risk wasting your hard-earned cash at Aldi. This fowl, however, doesn't run... afoul of either your pocket book or your taste buds. 
Aldi's 'red bag chicken' is the real deal
Happily, the hype is real, as Heather Mills of Alexandria Times breathlessly notes. Mills, who runs Aldi fan account @allineedisaldi for good measure, admits to being dubious since she doesn't usually opt for frozen meat, but these particular fillets are "good, flavorful and toddler-approved." She even suggests pairing your red-bag chicken pieces with fellow Aldi fan fave, the brioche bun, to create a drool-worthy chicken sandwich.
The Kitchn agrees, advising the cut of meat is definitely breast, rather some kind of "reconstructed chicken patty" masquerading as such, and that they're great value for money, too. The chicken can even be used to effectively "hack" popular fast food chicken sandwiches — yes, even the Chick-Fil-A variety — which is no simple feat. Over on Reddit, users cannot stop raving about Aldi's red-bag chicken, describing it as deliciously juicy, easy to prepare, a family "staple" and, according to one user, "as good as if not better than Chick-Fil-A." 
The only issue seems to be that they sell out rather quickly in certain areas, which means the word is out and you'd better act fast if you want to sample them yourself.