The Reason Everyone Wants This $13 Aldi Dress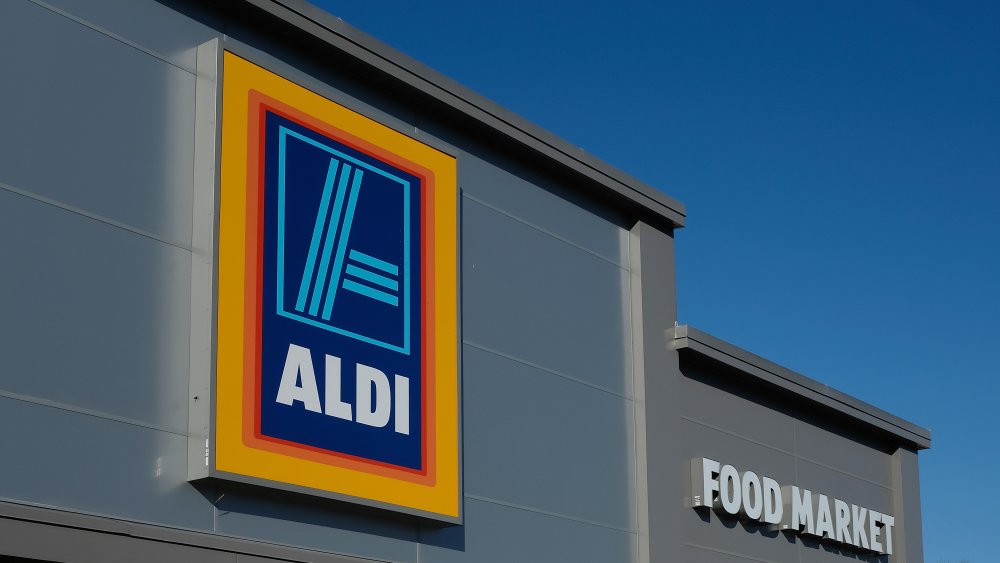 Sean Gallup/Getty Images
Aldi is beloved for many different reasons. From fast-tracking checkout lines so you never spend too long waiting around to pay, to rotating their stock so there's constantly fresh, new stuff to drool over in store, to laying out their stores in the clearest, least indulgent manner possible, everything the German grocery giant does is aimed at giving their customers the best possible shopping experience. Aldi is well-known for having brilliant deals on food, of course, but it's also your one-stop-shop for affordable, and super-cute home goods.
Surprisingly, Aldi is an equally smart place to shop for clothes, particularly if you're on a budget but still want to scratch that retail therapy itch. Not only do they have a wide range of impressively trendy stuff, but all of it is priced accordingly so you don't need to worry about breaking the bank to pick up something new for the season.
Aldi's fast, affordable fashion is clear with this $13 dress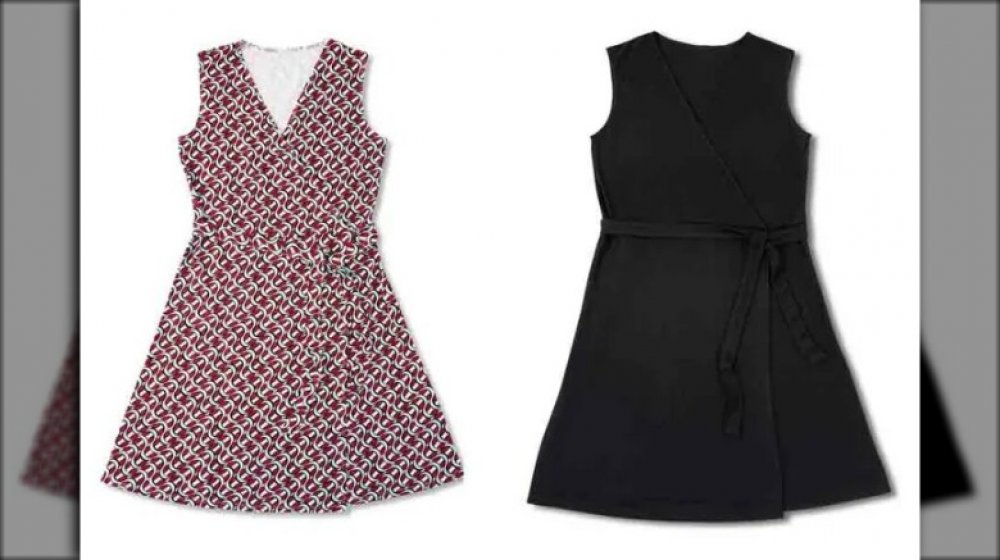 Aldi
The latest must-buy is a wrap dress that's available in three different colors; red, black, and a red-and-white check-style pattern. It retails for just $13, and the dress is so popular that the German grocer is having trouble even keeping it in stock. Facebook community TheAldiNerd is going nuts over the find, with several members sharing shots of themselves wearing the dress. The group boasts over a million members, all of whom gather to share their favorite buys from the store. Pics of the dress in question get thousands of likes, emphasizing just how popular it is.
"So many people were posting pictures of themselves in it and it looked good on everyone," Melissa Hutsel-Williford told The Kitchn. "The skeptics like myself could see for themselves what it looked like on all different body types." According to Hutsel-Williford, the dress is made of thicker fabric and has a clasp at the top to keep the neckline in place. "It is very comfortable," fellow shopper Connie Whittle McCurdy confirmed.
Both women confirmed that, although they hadn't washed the dress yet, the fabric felt very high-quality and doesn't seem to wrinkle easily. Although users in the group advised to wash it on delicate, Hutsel-Williford argued, "Even if it bites the dust after a year or so, I'm not out of a ton of money." The $13 steal is available in store, but it's naturally dependent on location, so act fast.