Joe Jonas' Bold New Hair Color Has A Very Special Meaning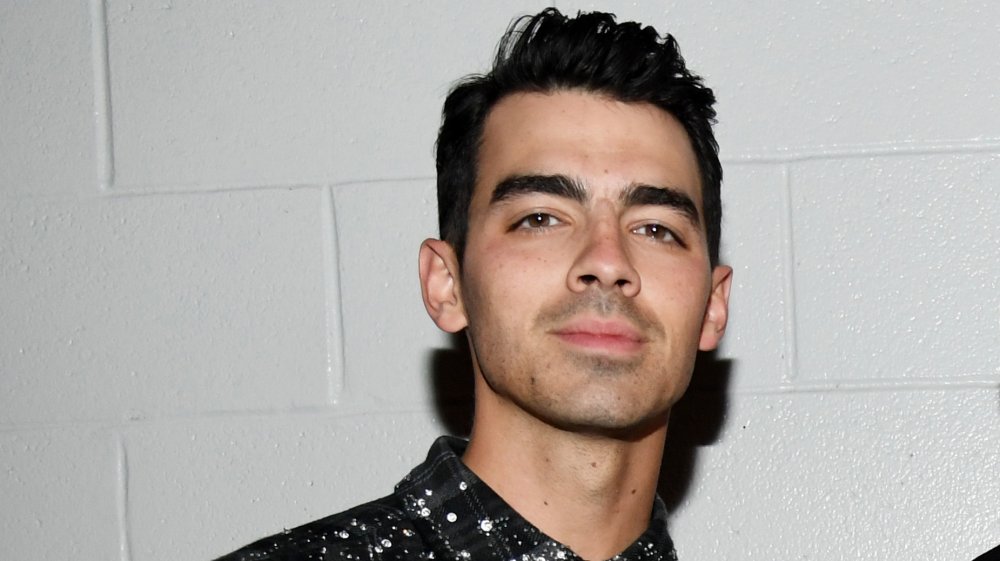 Kevin Mazur/Getty Images
Joe Jonas and Sophie Turner recently welcomed their first child, but that isn't the only big change in the Jonas-Turner household. The singer has also dyed his hair pink. The hair color looks good on him, but Jonas' new hairdo is not just a fashion statement. 
Jonas unveiled the new look in his Instagram Story at the beginning of the month (via Allure). In the background of the selfie was a pink ribbon sticker, which fans took to mean that the hair color is in support of Breast Cancer Awareness Month.
Per the website for the National Breast Cancer Foundation, the month of October is Breast Cancer Awareness Month. The month "is an annual campaign to increase awareness of the disease." According to the Centers for Disease Control and Prevention, breast cancer "is the second most common cancer among women in the United States."
Joe Jonas has dyed his hair a lot over the years
While Jonas may have dyed his hair for an important cause this time, he doesn't always need a reason to experiment with hair color. In 2015, he dyed his hair blue, leading to media speculation that it had something to do with his recent breakup with Gigi Hadid.
He explained to Between the Lines that there was no "deeper meaning" to his vivid hair color. "I just did it because I wanted to do it," he said. Jonas added, "I like having blue hair. I don't think I feel any different; it was just a spur-of-the-moment decision anyway. But I'm not gonna react or go after the press about it because I just find it funny."
Jonas has also experimented with pink hair before. Allure noted that he rocked a cotton candy pink hairstyle with baby blue highlights at the 2016 Kids' Choice Awards. He also appeared at the Grammys that year with a fuchsia crop of hair.