Hollywood Reacts To The Death Of Eddie Van Halen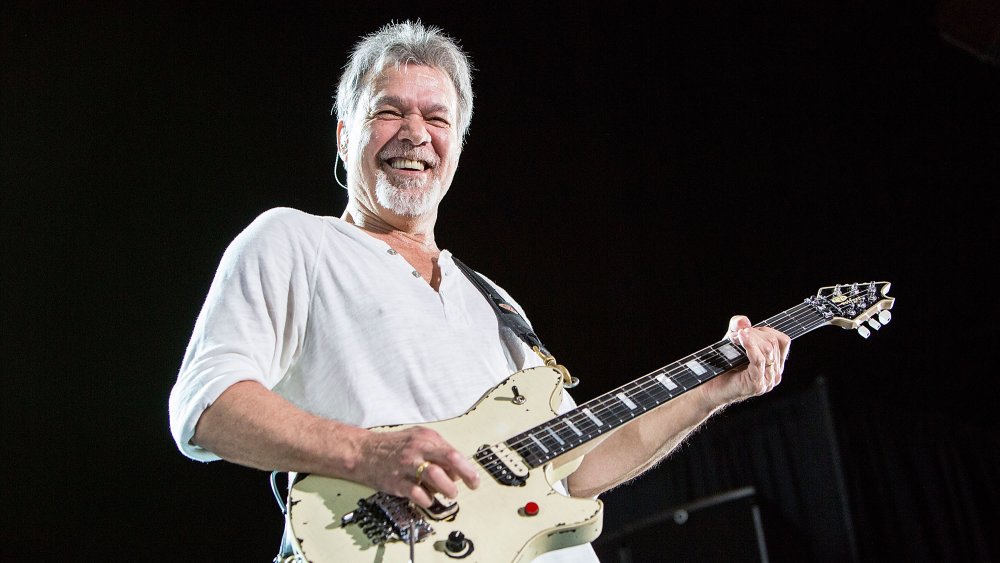 Daniel Knighton/Getty Images
Hollywood said a heartfelt goodbye to legendary guitarist Eddie Van Halen, 65, co-founder of the eponymous rock band Van Halen. The virtuoso lost his battle with throat cancer, according to the New York Post.
"I can't believe I'm having to write this, but my father, Edward Lodewijk Van Halen, has lost his long and arduous battle with cancer this morning," wrote Van Halen's son, Wolfgang. "He was the best father I could ever ask for. Every moment I've shared with him on and off stage was a gift. My heart is broken and I don't think I'll ever fully recover from this loss. I love you so much, Pop." Actor Valerie Bertinelli, Wolfgang's mom and Van Halen's ex-wife, replied to her son's tweet with 20 broken hearts. "So sorry for your tragic loss @WolfVanHalen," wrote actor Mark Hamill.
"Eddie put the smile back in rock guitar, at a time when it was all getting a bit brooding," said fellow guitar legend Joe Satriani in a previous interview with Billboard. An autodidact known for his riffs in hits such as "Panama" and "Jump," Van Halen could reportedly play any instrument he could get his hands on and was a classically trained pianist. "He also scared the hell out of a million guitarists around the world, because he was so damn good. And original," Satriani explained.
Outpouring of grief for Eddie Van Halen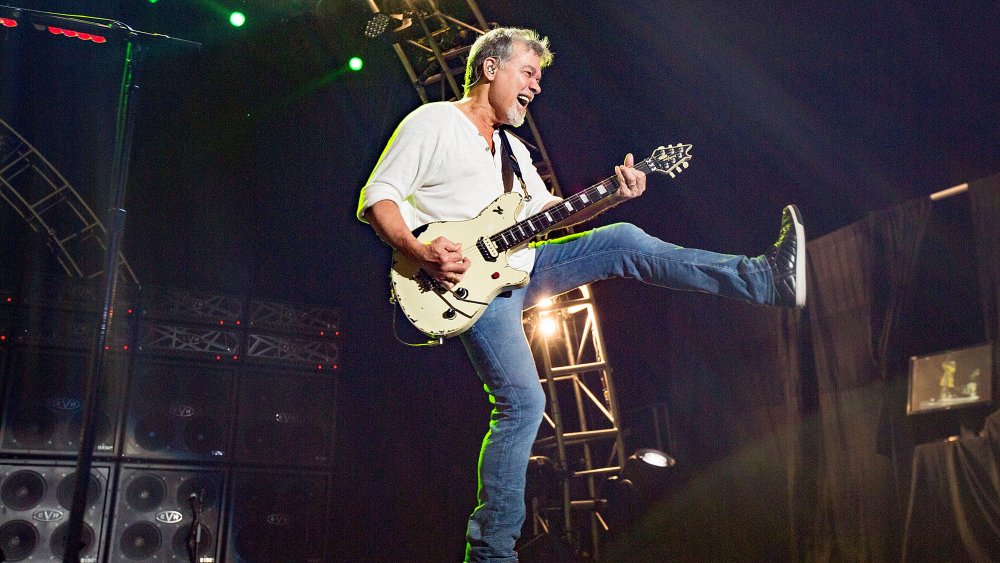 Daniel Knighton/Getty Images
Twitter lit up with tributes as soon as the news broke, with many musicians paying their respects to Eddie Van Halen (via Variety). "Heartbroken and speechless," wrote former Van Halen frontman Sammy Hagar. "RIP Eddie Van Halen. You changed our world. You were the Mozart of rock guitar," tweeted Mötley Crüe member Nikki Sixx. Added English rocker Billy Idol, "We will miss you."
Reverence for the rock pioneer crossed generations and genres, with director Ava DuVernay posting a heartwarming clip of the Van Halen power ballad "Love Walks In." "I just heard about Eddie Van Halen and I feel terrible about it. Eddie was such a great guitarist and I remember how big Van Halen was, especially here in L.A.," wrote Beach Boys co-founder and fellow Californian Brian Wilson. "My heart is broken," wrote Gene Simmons, bassist and co-lead singer of the rock band Kiss. "Eddie was not only a Guitar God, but a genuinely beautiful soul. Rest in peace, Eddie!" 
Added Flea, bassist of the Red Hot Chili Peppers, "Oh man, bless his beautiful creative heart. I love you Eddie Van Halen, an LA boy, a true rocker. I hope you jam with Jimi tonight. Break through to the other side my brother." Musician Lenny Kravitz also chimed in: "Heaven will be electric tonight."